Cebu is a province that is rife with opportunities. As the center of trade and industry in the Visayas region, the 'Queen City of the South' is a prominent destination for businessmen and young professionals who are looking to further their careers by working in one of the many companies established in this part of the country. As a result, plenty of real estate developers started to construct houses and condominiums to meet the rising demand for residential properties in this area; from steel pipes to steel plates in the Philippines. These suppliers built a haven that caters to individuals who wish to experience a luxurious lifestyle in this province.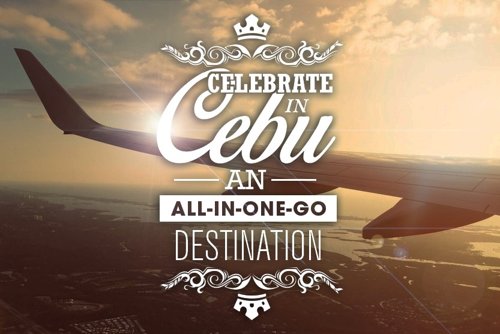 However, this province is more than just a major trading port in the country. What most of you might not know is that Cebu is the ultimate all-in-one go-to destination for vacationers who wish to take some time off away from their busy schedules. As a matter of fact, here are some of the activities that you can do while visiting the Queen City of the South:
Dine in the Best Restaurants
While there are plenty of excellent restaurants in the Metro, dining in Cebu is still a tremendous experience like no other. Have you heard of Su-tu-kil? You see, Cebuanos are exceptional cooks and su-tu-kil is their method of cooking in this province. It is divided into three parts; the first one is Su for 'subga' which means grilling the food. Meanwhile, Tu is for 'tula' which means to stew the food with various spices. Lastly, Kil stands for 'kilawin' which is the method cooking food slowly through the acid of vinegar. If you visit Cebu, make sure to dine in restaurants that cook su-tu-kil. You can choose any seafood and they will cook it for you using the su-tu-kil method immediately! Plenty of tourists fall in love with the province because of their seafood and Cebuanos' unique method of cooking.
Visit Iconic Destinations
As the first Spanish settlement in the country, Cebu is filled with tourist destinations that appeal to locals and foreigners alike. One of the places you should definitely check if you visit Cebu is the Mactan Shrine. Back in 1521, Filipino warrior king, Lapu-lapu, led the native forces into defeating the Spanish conquistadors led by Ferdinand Magellan. The shrine commemorates the battle that took place – an event wherein our countrymen fought for our freedom. It can be found in the Mactan Island, housing two other shrines – the Lapu-lapu and Magellan shrines. Another historical landmark is Magellan's Cross. If you are in Cebu, go to Magellanes street and view this important symbol of Catholicism which was planted by Magellan himself after baptizing Rajah Humabon, Queen Juana, and many others as Christians.
Go Island Hopping
If you want to explore the wildlife in Cebu, you can go island hopping! This province is the best place to go island hopping as there are plenty of places that you can visit. In the morning, you can go to Pandanon Island where you can swim and sunbathe. Then during the afternoon, move on to Nalusuan Island, a private place where you can snorkel and swim. You can also enjoy its fish sanctuary! Do you want to swim with thresher sharks? This type of shark is a creature of the night which is why divers rarely see them. Cebu's Malapascua Island is the only place in the world where you can swim with these sharks!
You will never have a boring day in Cebu. The province is packed with various destinations that will surely make your visit memorable! You can dine, visit historical sites, visit different islands, and go snorkeling – truly, it's an experience like no other.
Sources:
http://www.mycebuguide.Com/cebublog/su-tu-kil-a-dining-experience-in-cebu-philippines/
http://www.fabulousphilippines.com/mactan-shrine.Html
http://www.cebu-life.com/cebu-magellan-cross.Php
http://itsmorefuninthephilippines.Com/cebu/
http://www.filipiknow.net/interesting-facts-about-cebu/
http://www.tripadvisor.com/Travel-g667507-c142283/Mactan-Island:Cebu-Island:Island.Hopping.From.Mactan.Island.html
About the author:
Jeric is a freelance writer that features food, lifestyle, travel, animals, DIY subjects, and nature. He is an adventurer, taking on the world and everything it has to offer, may it be the good and the bad. He also has a weird love for reggae and sharks. See: Reggae Shark