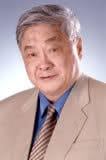 He's known to be a philanthropist. John Gokongwei, Jr. is a prominent Chinese Filipino businessman with holdings in air transportation, banking, food manufacturing, petrochemicals, power generation, publishing, real estate and property development, telecom and textiles. In 2009 Forbes magazine issue, Gokongwei has a networth of $720 million making him the fifth Philippine richest businessman.
The entrepreneurial career of John Gokongwei, Jr is one of the most cited in Asia. Once a scion of a wealthy clan, the young Gokongwei overcame the death of his father, the creditor's seizure of their home, and the loss of the family business to bounce back from adversity. The shock and humiliation so steeled him that a bank's rejection of his loan application failed to dishearten him in the 1950s, when he was starting his first factory. Nor did his failed attempts to join San Miguel Corporation dim his spirit two decades later.
He was born August 11, 1926 in the scenic Gulangyu isle across Xiamen City, in the Fujian Province of South China. But he spent his childhood and first became an entrepreneur in the resource-poor yet dynamic trading port city of Cebu, where his great- grand father, Pedro Lee Gotiaoco, had risen from poverty to become one of the wealthiest merchants and leaders of the Chinese business community. Later, the reversal of fortunes forced the teen-aged John to peddle soap, thread and candles using his bike. By age 17, he was riding the batel, traveling two to three weeks with products to sell from Cebu to Lucena and then on to Manila. During World War II, the young Gokongwei also sold diamonds in Cebu as a result of the trust placed on him by the older Chinese traders, who were impressed with his initiative.
After the war, Gokongwei setup Amasia, a trading firm that imported textile remnants, fruits, used clothing, and old newspapers and magazines from the U.S., and stocked them on the ground floor of a two-story apartment, above which Gokongwei's family lived. Next, he moved to Chinatown in Manila to start a corn-milling factory producing glucose and cornstarch. The 30-year old entrepreneur lacked capital, but had good shinyong or "trustworthiness," so China Bank officials Albino SyCip and Dee K. Chiong granted him a P500,000 clean loan to start him off. Gokongwei has since moved from one venture to another, reinvesting his earnings and working for half a century to build a conglomerate.
The Gokongweis' flagship company had originally focused on "food, clothing and shelter," but today it has become the most diversified conglomerate in the Philippines. It controls the biggest snack food producer, Universal Robina Corporation, the URC branded Consumer Foods Group, and the URC Agro- Industrial Group. Robinsons Land Corporation, developer of residential and office condominiums, shopping malls and housing projects, boasts the largest number of hotel rooms (1,140) in the country. The successful Robinsons malls have built over half a million square meters of total leasing space nationwide.
Cebu Pacific Air, which entered the market in 1996 on a strategy of offering "low fare, great value," has grown to become the second largest domestic carrier in the Philippines.
On March 04, 2003, Gokongwei made a rare appearance to celebrate the launch of Sun Cellular by his Digital Telecommunications Philippines Inc., the largest fixed- wire telephone service provider in Luzon outside Metro Manila.
Gokongwei paid his dues to philanthropy when he established the Gokongwei Brothers Foundation. In 1999 the foundation put up GBF training Center as an advanced technical school for engineering graduates; it also launched the Children's Library, the multi-media libraries at the Robinsons shopping malls.
Source: from the article of Wilson Lee Flores, entrepreneur magazine
Do you like this business success story? then please consider subscribing to our PINOY BISNIS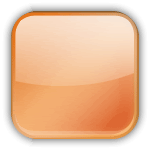 RSS feed. You can also subscribe by email and have new articles sent directly to your inbox. (Once you entered your e-mail address, you need to login to your e-mail account and click the link to confirm your subscription).