It is the norm for US citizens to put their elderly in nursing homes across the country. Admittedly, a few of them would hire caregiver services in Illinois and various states so that their parents can receive the care they needed without leaving the familiarity and comfort of their homes.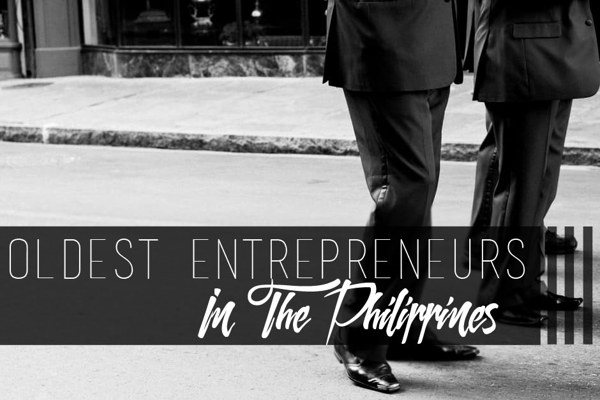 This is not, however, hugely practiced here in the Philippines. Often, senior citizens are placed under the homes of their younger relatives, who can provide them with care and respect. They are also receiving high regards for their insights, which family members seek. In fact, a number of them remain active in running their family business by providing wisdom to their successors. To give you a few examples, here is the list of the oldest and richest businessmen in the Philippines, according to Forbes.
Bienvenido Tantoco, Sr.
Age: 96
Bienvenido Tantoco, Sr. and his late wife Gliceria Tantonco co-founded Rustan's Group back in 1951. It is an upscale retailer that is often associated with Ayala Malls. Currently, the Tantoco family have a department store, a grocery store, and a coffee company under the Rustan's brand. The third generation in the family is actively managing Rustan Coffee Co.
David Consunji
Age: 95
David Consunji used to be a concrete inspector. He used his knowledge in the construction industry to found the DMCI. This firm has been diversified into infrastructure, real estate, and power generation.
Consunji also has a number of stakes in Semirara Mining – the largest coal miner in the Philippines. Isidro, his son, is currently heading Semirara and DMCI. 
Alfonso Yuchengco
Age: 93
The Yuchengco Group of Companies, which the Yuchengco's own, has a few stakes in property, car dealerships, education, hotels, travel, and banking. They also have one of the biggest insurance-to-construction conglomerates in the country that was previously headed by Alfonso Yuchengco. At the moment, Helen (Yuchengco's daughter) is heading the insurance conglomerate.
However, Yuchengco is more known for his flagship, the Rizal Commercial Bank. Unfortunately, the bank has been largely involved to one of the greatest bank heists in modern times. Management of the bank was later overhauled due to a government investigation. In the end, the bank was fined with $21 million for violations.
Henry Sy
Age: 92
Henry Sy is the number one richest businessmen in the Philippines, according to Forbes. He is also referred to as the richest guy in the country. Basically, his family owns SM Investments. It has numerous stakes in retail, property, and banking. Last year, the corporation announced its partnership with Lazada, a Singaporean e-commerce company.
Sy has truly made a name out of SM. But before it blew up, Sy was only shadowing his father at their family's convenience store to learn about the subject matter. His role in the family business allowed him to save money in order to start up his own footwear shop, which is the humble beginning of what is now known as SM. 
John Gokongwei, Jr.
Age: 90
John Gokongwei, Jr. has founded JG Summit – another large conglomerate in the Philippines. It has showed interest in various industries including telecommunications, real estate, chemicals, power, hotels, food, banking, and air transportation.
Gokongwei's family also has interests in Universal Robina Corp and Robinsons Retail Holdings. Currently, his children run the JG Summit, the Robinsons Retail, and Summit Media.
About the Author:


Laurel Santos is a 24 year old grown up woman whose kid at heart. She lives in the city and works as a freelance photographer. She also manages a small pet shop inside their village. She loves traveling so much because she believes that one should not just die staying in without exploring the world.  She got a big heart for animals especially those stray dogs. Despite her busy schedule she always finds time to do one thing that she is very passionate about which is writing.