In an ever-changing digital world, it's essential to include some IT support within the business environment. Regardless of the size of the business, whether it is a one-person business or a multi-departmental business, IT support is a critical factor to consider putting in place. Therefore, it must stay updated on the latest technological trends and prioritize the existing systems. Clients also tend to prefer dealing with businesses that are up to date with the current tech and methods to ensure that their needs are dealt with efficiently.IT support has become integral to a company's daily operation to offer services to their clients. Here are a few reasons why every business needs IT to support services: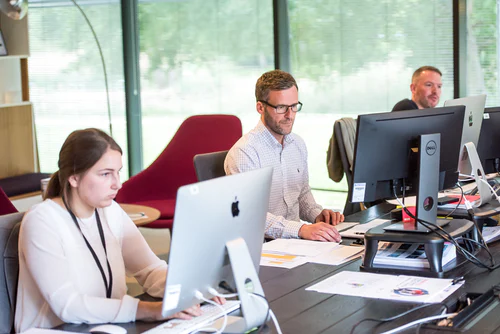 Data Management
Countless businesses rely on data and may have large amounts of data varying from personal data to highly confidential and highly sensitive. Having a competent IT support team will be critical to your ability to handle the data. The IT support team will also manage the data and organization of the information received based on a set criterion. They will also deal with securing the data and establishing access points to the data from allocated logical points from within its zone of operations. An efficient data backup system is also necessary for all critical files, and software help from the support team will boost the security against potential data breach attempts.
Solve Complex Problems
The execution of advance and precise solutions to complex problems involving the internal systems vital to the successful running of the company requires the support of an IT team. The nature of some of these problems makes finding the exact solutions challenging to calculate without IT expertise. IT services are timely and efficient in approaching and addressing the issues preventing extended downtimes and unavailability of benefits to your clients. Thus, you can quickly resume all your responsibilities, fostering your company's reputation as a fast and able service provider.
Efficient Human Resource Management
An information system can be developed and utilized for a business structure and employment procedures that fit your required model. This is a more manageable and modern replacement to paper-based documents, which are highly inefficient. An IT support team to design, create and manage the system is necessary for your company model. You have to utilize your in-house expertise or seek professional assistance from a company with a vast array of experience at frontlineinc.com. They will also deal with any problems with the system if they may arise. This method also reduces the risk and errors associated with paper-based bookkeeping, which was also manually intensive to maintain and update regularly.
Provide Clients the Service They Need
All clients deserve top-quality service. To achieve this, you need to be abreast with all the top technological trends. With the assistance of an IT support team, you are guaranteed that your clients will receive the type of service that they need and might have come to expect from your company. The services may include web-hosting, fast wireless internet connection, smooth software use, and manageable phone lines. The presence of an IT support system also provides the capacity for you to streamline any client communication. Providing a smooth and efficient service to your clients helps to build your reputation as a reliable service provider boosting your business.
Safety and Security
Recent waves of cybercrime have led to damages and losses amounting to billions in revenue to big companies and corporate organizations. Unluckily for you, these are ruthless criminals who can target any business without discrimination. You could also fall prey to their methods and sophisticated attacks. Without a proper IT support team, you are defenseless and at the mercy of criminals. The IT team would be responsible for setting up security measures for the business. The security offered extends to backups of any data to prevent losses in cases of breaches. The team will also be responsible for setting up around-the-clock protocols for your network system to prevent unauthorized access to your data. With a competent IT support team always at hand, you are assured of real-time response to any attempts to breach your system.
Enhances Customer Support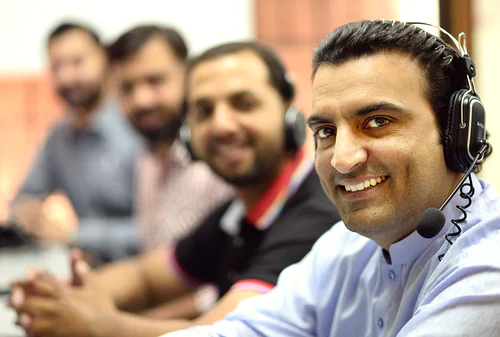 With an IT Support team, you can support customer feedback and reviews through several communication channels. You can do this through several channels, such as emails and calls, or even through social media platforms. You are, therefore, more well placed on improving your customer service, privacy and dealing with any raised queries or concerns from the customers. The standard of your services will always be top quality, ensuring customer satisfaction.
Having the services of an IT support team at hand is critical to the successful operation of your business. It may even give you an edge in the ever-competitive market.