Indian food includes a variety of delectable meat-centric curries. Yet few rival the popularity of Indian Rogan Josh savoured by meat lovers across the country and beyond. Made from red meat better known as mutton, this is a slow cooked curry. The manner of cooking ensures that the meat is succulent and buttery soft almost falling off the bone. This meat is then cradled by a base of curry that is festooned with a multitude of spices.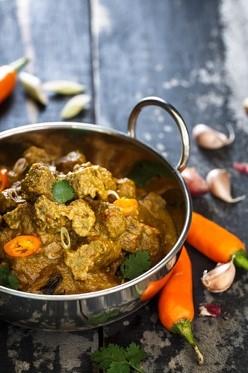 This article reveals the 5 authentic spices you need for making delicious Indian Rogan Josh!
Spices for the Rogan Josh Gravy
While the meat is the core ingredient, the gravy is equally important. It is created from a base of caramelised onions and yoghurt. Then come the key spices-
The Hot Kashmiri Chillies
A dish that was inspired by Persian fare, it was popular especially during the time when Mughals ruled India. It was initially prepared in Kashmir, which is why the hot Kashmiri chillies remain an important spice without which it is incomplete. That being said, these are chiefly introduced to give the gravy a deep, rich colour. This is exactly why these chillies do not make the dish too spicy.
Cinnamon
The most adaptable of all spices, cinnamon is commonly used in sweet treats as well as sumptuous gravies. The go-to Christmas spice, it is also a favourite in Indian kitchens. The Rogan Josh has a mild yet unmistakable hint of cinnamon.
Ginger and Garlic
You shall find that a lot of recipes opt to use a marinade for the meat prior to cooking it. However, what you probably didn't know is that this marinade does more than flavour the meat. With a base of yoghurt seasoned with roasted ginger and garlic paste- the emulsion is smeared on meat and stored overnight. This is because the yoghurt acts as a meat tenderiser, while the ginger and garlic add their essence to it. Not only are these spices used in the gravy, but they also help tenderise and flavour the meat.
Most families whip up this dish when it is time for a royal feast. Give it a try in your home kitchen for the rich flavours shall win you over.
Dried Bay Leaves
Some spices like bay leaves have an inimitable essence. This is one factor that ensures they have a permanent place in the Asian culinary landscape. You may also know of these as curry leaves, but sourcing them can tricky as not all supermarkets stock them. This is the reason why so many people prefer to order them online. Once you get familiar with this spice, you can use it in a number of ways that brings to the fore the flavours it gives out.
Cardamom
The addition of a strong spice like cardamom is exactly what the meat needs when it is to be braised in the gravy. Once the flavours of this spice seep in, they render the meat exceptionally tender and tasty! However, you should know that even a couple of pods of cardamom or Elaichi shall suffice!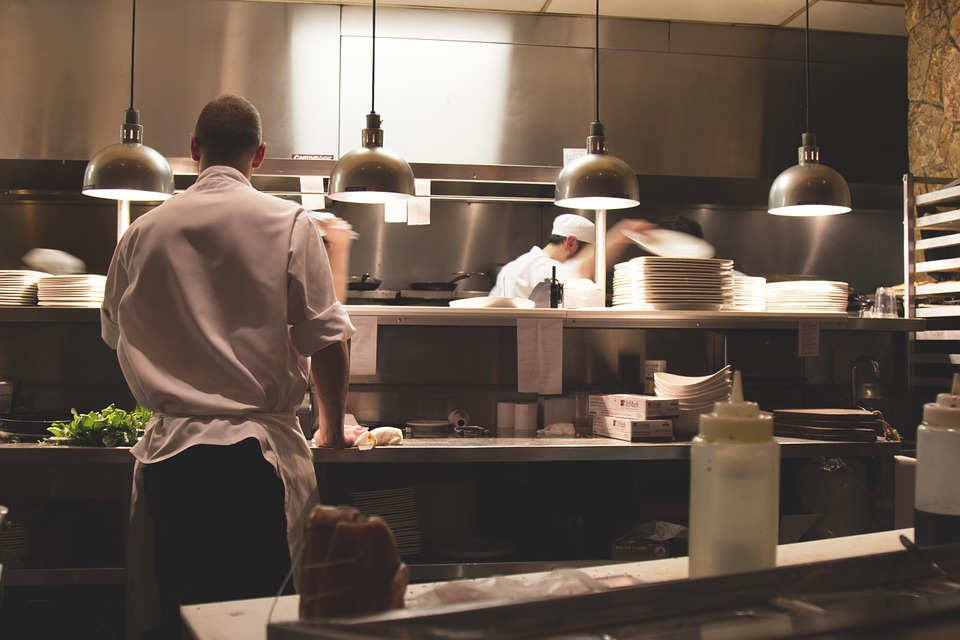 Exciting Rogan Josh Facts
The highlight of Kashmiri cuisine, this dish also happens to be included in a traditional Wazwan. The Wazwan is a feast of epic proportions that is prepared during festivities. It usually has well over 36 courses for diners.
If you're trying your hand at cooking up a rich and flavourful Indian Rogan Josh then you must equip yourself with authentic spices. It is a smart way to further authenticity in your preparation. These spices lend it the sought after flavours that are unique to India!