Marketing is an essential aspect of business. It is very important to spread the word about your brand to as many people as you can in the best way possible. A wonderful accessory to push marketing effort forward is using business cards. A typical business card includes name, title, and business contact details. However, understanding the psychology of a business card will make a significant difference. Check these key details that matter before printing business cards.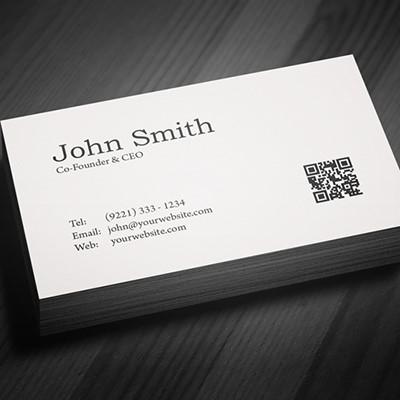 Font choice
The fonts on your business card will say a lot about your brand. Fonts and typeface matter significantly when designing business cards. Popular fonts include serif for text body and sans serif for titles and headers. It is not a good idea to use different fonts of the same type such as having your name in Times New Roman and other information in Georgia. The business card will look cluttered creating a negative impression to the reader. A good idea is to stick to one font or appropriate pairs.
The typeface should be easy to read with appropriate spacing between words, letters, and lines. Appropriate spacing allows the brain to process words faster. The right font should pose particular characteristics you want to portray. Words with corresponding fonts effectively bring out the message on the cards.
Color matters
Color is the best thing to make a design pop. Before you print business cards in Lagos , ensure to incorporate colors from your logo. Alternatively, ensure to stick to a particular palette. Choosing a color for your business card requires thinking about its interpretation. The right color should portray your brand values with appropriate emotional impact. Since colors have traditional symbolism, ensure to mind about its significance on the market. Since rebranding color is possible, ensure to think about the reason for choosing a particular color.
Appropriate use of white space
This critical design concept is also known as negative space. The spacing between words and lines is micro white space unlike macro white space including larger empty areas on the business card design. Both forms of white space are very important and should never be overlooked. it saves people from getting overwhelmed and confused when looking at your business cars.
A business card with more white space looks more sophisticated and less white space creates a cheap appearance. Creating a purposeful minimalist business card requires leaving as much white space as possible. White space highlights important sections of a business card. This requires calculating spaces when choosing elements to highlight and those to keep in the background on the card.
Choose shape wisely
The trick to making your brand stand out is by opting for non-standard shapes for your business cards. Choice of card shape should complement your brand. Additionally, the cards should fit neatly into wallets and card trays for universal recognition. To appeal to a particular niche market requires opting for cards with an unusual shape. The card should have the right shape and context to convey the desired emotions. Round or circle business cards project positive emotions including love, friendship, and unity. Rectangle and square cards portray strength, stability, efficiency, and professionalism.
A checklist of emotions and messages to convey through the business card is essential before designing the cards. Afterward, the choice of color and shape will complete the overall design of your business cards. Personal factors such as budget and capacity of the printer to handle the shape you intend to use are very important. Standard business card sizes are cheaper to produce while those with a unique design require die-cuts to make your brand stand out.
This is important
Regardless of your choice of color, typography, shape, and white space, brand representation is very important. You have to work with a reputable online print and design service company to increase the chances of ending up with professional looking business cards. Experimenting with various design aspects is important to ensure you end up with cards you will love.
Bottom line
Business cards represent your brand to potential customers and business associates. Fortunately, it possible to order business cards online. This allows focusing on other business takes knowing that professionals are handling your business card printing needs. Ordering business cards online will offer more than you bargained for.
About Ashly William:

Ashly William is a freelance writer, with years of experience, creating content for varied online portals. Her content is published on many national and international publications. She has expertise in writing about Business Services and Education.