The exterior and architectural design of your business or office building may be just as important as the interior design, especially as it can give a first impression to customers and clients. You want the appearance of the exterior of your building to be positive for those who see it, and you want the space to be functional. It is also important that the exterior of your business can keep anyone who is on the interior safe no matter the circumstances that arise outside. You can read more about five design tips for the architecture of your business in the information below.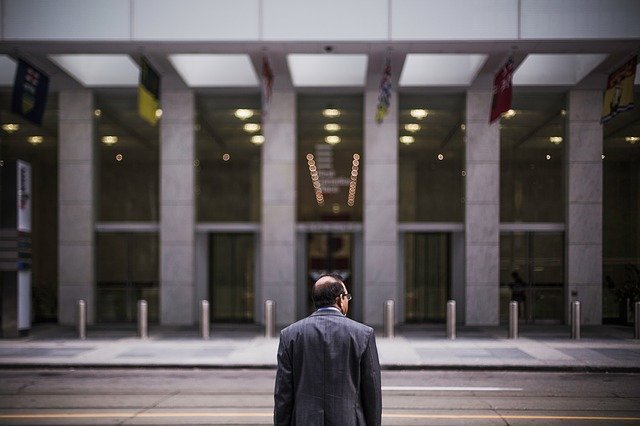 1. Safety Measures
To start with the architectural design of your business, make sure that you have safety measures in place that can keep both your employees and your customers safe. You can put in anti-ram vehicle barriers, for instance, so that a driver does not accidentally run into the wall of your business and potentially injure people inside. You could also put in bullet-proof glass in case the unfortunate circumstances arise to where someone with a gun shows up to your business to injure others. Make sure that the frame of your building is made from stainless steel or some other strong metal too so that you can know that it can be safe from the chance of natural disasters.
2. Statement Doors
Make sure that the door that your customers have to pass through gives a statement. You can make your door modern and sleek by using aluminum or even glazed steel. You could also offer transparency by making the door from glass in a variety of different shapes, whether you want your door to look like a wing or to even slide open. The door can then become a focal point of the rest of your business, and the eyes of anyone who visits will be immediately drawn to them.
3. Colored Glass
As mentioned above, you can put in bulletproof glass at your office, but you can still make it fun by adding color. You can incorporate color on only a few of the windows if you have an entire wall made from glass, for instance, that shows your logo. You could also tint an entire side of your office building to the colors that your business uses in graphics most often. Finally, there is even mirrored glass that shows off the reflection of the sun and the sheer magnificence of your office while offering a sense of privacy.
4. Unique Cladding
The cladding of your office building should go with the theme that your business represents. If you own an outdoor store or even something rustic, go with a more rustic cladding that is made from wood. If you want to give off a retro or a vintage look, go with a traditional brick cladding on the sides of your building. There are so many different materials, however, that can be installed in a variety of shapes to fit the needs that you have at your business.
5. Do Not Forget the Roof
The roof is the final piece of the architectural design of your business that you need to take into consideration. Determine if you want traditional shingles, or if you want to help the environment and go with something like solar shingles. The latter option often gives you a unique appearance to your office building too as they are made from tempered glass that is made to fit your building specifically. Though more expensive, a stone-coated roof has the ability to last your new building up to 50 years before you require a replacement.
Final Thoughts
There are so many elements that go into the architectural design of the exterior of your office. You can even make the exterior fit the theme of the business that you have and fit the color scheme that you are going for through the cladding and the window colors. Make sure to bring a unique look to your office building by putting in a roof that will last you a long time and by coming up with a unique door for customers to come through. Finally, ensure your building is safe for every patron and employee by considering bullet-proof glass, steel frames, and even anti-ram barriers.