If you are a brand on social media who is not engaging with Influencer Marketing strategy then you are missing out. From every agency and brand to every professional or individual, no one can stop raving about influencer integration on social media.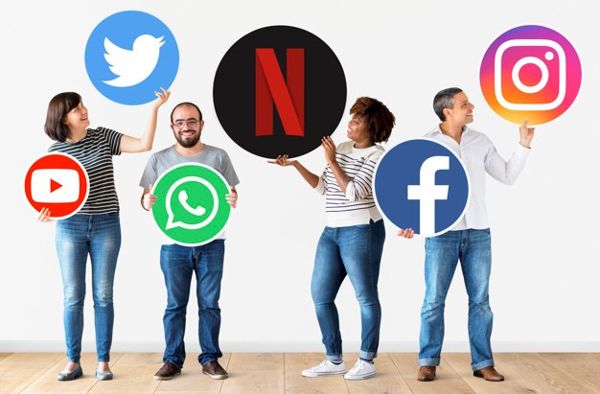 'Influencer marketing' is a Social Media Marketing Services strategy. It aims at building collaborations between brands and social media influencers. These are normal individuals who have reached celebrity status on social media platforms based on the-
Number of their Followers
Percentage of Engagement
Reach, Branding and Awareness
Brands who are looking to promote their products and services on social media are turning to these influencers. In this article, we will look at the top '7 Steps for a successful Influencer Marketing strategy on Social Media.'
Strategies for a Successful Influencer Marketing Campaign on Social Media: The List
Social Media Services companies and eCommerce Marketing Agencies have started having a separate Influencer Marketing division, which works with Influencers. Let us look at some of the steps to execute such a strategy successfully.
1. Research, Identify and Contact Influencers-
If you want to execute a successful Influencer Marketing strategy, you need to start from the basics. It is important to identify the influencers and make the outreach. Do not go by what the agency says; try to put in the hard work manually.
See which influencers fit your brand persona and would be credible torch-bearers for your products and services. Please bear in mind that not all influencers would appeal to your brand. This is why it is essential to do your research.
2. Long Term Engagements with Influencers-
There are billions of users, millions of brands and thousands of influencers. In such a crowded space, the key is to encourage the brand recall value in front of influencers' following. One-time engagements are outdated. If you want results, you would need to go for a long-term strategy.
Canon leverages its influencers over a three to six month period. It works with them by making them the Brand Ambassadors. You do not need to be as big as Canon to pull off something like this. Plan your campaign in extended periods and phase it out. The key is build brand recall and identification.
3. Divide the Content Forms and Types with the Influencer-
Static image creatives, image albums, videos, live sessions, Q and As, Brand takeover are some of the content forms and types, which a brand should explore with their Influencer. This will increase exposure, keep audiences engaged and push brand positivity.
Some brands are letting influencers take over their social media profiles for up to a week and letting them post brand centric content. This has a two-fold advantage! When the influencer creates the content, it gets posted on both the influencer's pages as well as the brand's pages!
4. Go for a Brand Ambassador Program rather than simply Influencer Marketing-
The key to a successful influencer marketing strategy is building relationships. Even though the industry is fraught with cheating and manipulations, you should aim to build meaningful relationships. This is why a Brand Ambassador Program is a great option.
These programs work with Micro and Nano Influencers (individuals with less than 10k followers) and helps them grow. The brand is not supposed to grow. It is supposed to give them content that they can then creatively use and connect with their audiences. This will enable a brand to get influencers create good relationships with not only their partners, but also their following.
5. Do not fall into the Fake Followers and Fake Engagement Trap-
Occasionally, an agency sends over a profile of an influencer who has nearly 1 million followers. I get curious and do a bit of fact checking and research. I that the influencer has engaged the services of a bot and bought followers and engagement.
When I ask the agency about the same, they have a standard reply- do you think the people are going to do the fact checking like you have? This is not a good way to proceed. It is important for brands not to get burnt by this fake follower and engagement racket that is being created. Work with authentic individuals who are 'real'.
6. Pursue TikTok and Musically Influencers in 2020-
There is no doubting the fact that TikTok and Musically are forces to be reckoned with in the world of social media. They have garnered huge followings in the past few months. If brands want to be imaginative, they should aggressively pursue TikTok celebs.
This is a new and exciting platform to try. Facebook, Instagram and others have become saturated of sorts. New platforms often have that initial boost, which is able to power growth and development at least for a year. Do you remember how Instagram was a rage, when it came to Influencers three years ago?
7. Be Organic and stick to the basics-
Even though your Influencer strategy can be paid or barter based, it is important to pursue it with an organic bent of mind. This means that your basics should focus on organic reach, branding and awareness generation.
Great content, meaningful relationships, offering solutions should figure on top of your priority list. Had selling even when it comes to Influencer Marketing is not a great way to carry out the campaign. By focussing on the basic priorities, you will be in a much better position and reap richer dividends from Influencer Marketing.
Conclusion
Many of the best Social Media Marketing Services India is offering strategically aligned Influencer Marketing Campaigns for brands, professionals and celebrities. From identifying influencers to planning the campaign calendar, specialised agencies are offering this and much more.
The recent controversies regarding fake followers and engagements seem to have taken off the sheen from this strategy in 2019. However, I am certain that the influencers along with the strategy will be able to bounce back stronger than ever.
Do let us know about some of your most successful influencer marketing strategies in the comments section below.