A personal touch can transform any product and make it extra-special for consumers across the world!
At the end of the day, customers are always the king and offering them exactly what they want should be the ultimate motive for any business.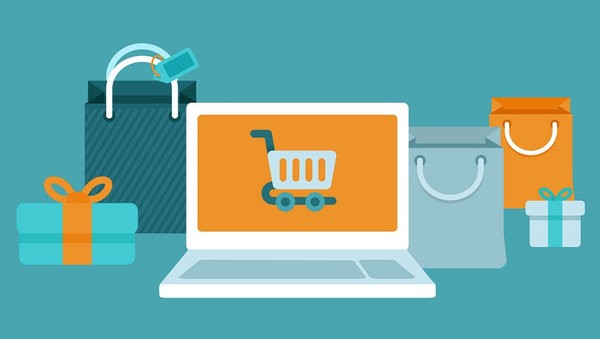 From the global giants like Adidas and Nike to your local boutique – each one strives to bring forth customized merchandise today for solidifying their brand presence, staying relevant and for enhancing their sales.
Brands, across the industry are well-aware that personalization creates value for the customers. And it is not just the high-street names that are generating revenue from the customization of products.
It is now even simpler to start a business that facilitates customization with the traditional retail model. Before proceeding, let's understand what product customization is!
What is Product Customization?
Product personalization or customization is the procedure of delivering customized goods to the customers according to their desire and requirements. The customers can personalize the products exactly the way they want or approach a merchant to create certain customizations.
The former is offered by ecommerce stores now and has caught attention of the e-retailers and they enable customers to personalize the products of their choice.
Here are some of the major reasons that state why businesses should opt for product customization. Just take a look.
Achieve Competitive Advantage – There are a couple of ways in which you can stand out from your competitors – you can either offer a different pricing or a unique product.
When you facilitate users to design their own product, there is a little bit of end user in each product. Therefore, each product becomes exclusive and you will always have a differentiated product catalogue.
Your store will stay ahead of competition as users are going to connect more with your products. As users are emotionally invested in their designs, they will also be willing to pay more. So, this is a win-win situation as you get more cash while your customers get exactly what they want and a differentiated product through this.
Customers Love It – The success of your business relies on how much your customers are liking it and across the globe customers have accepted product personalization gladly.
A personal touch is attached to a product that is customized. When products are designed by consumers themselves, they have personal touch and thus they develop an emotional attachment towards them whether they are made for themselves or for somebody else.
As customers love product customization, this offers ecommerce stores an excellent chance to excel.
Generate More Sales – Personalized products help you to attract attention of your customers and keep them satisfied for a prolonged period.
In fact, research suggests that 36% of consumers in average across various retail sectors prefer purchasing customized products or services. Not just that, 1 in every 5 consumers are willing to pay almost 20-25% more for an exclusive or personalized product. This shifts the mentality of customers from cost to inherent quality.
Added to that, almost 50% of the customers are willing to wait for longer period for customized service or product. This implies that as customers wait for their personalized products to be made, they have more time to browse through your product list and consequently you have more opportunity to generate sales.
Reduce Your Inventory Cost – Be it t-shirt, gift or accessories, the retailers usually stock up products. But these days, the trends change rapidly and before you know the things that you have stocked up go out of style.
That is why it is better to know what the consumers actually desire,understand what they prefer and then design the product catering to their choice.
This is a great way for businesses to reduce the cost of inventory and thus decrease the chance of loss. So, produce something that is in demand and achieve profits instead of making losses.
Build Customer Loyalty – One of the best advantages of product customization is that it develops customer loyalty. And there is hardly any better way to achieve that than offering full liberty to customers to design their own products as per their taste.
Not just customer loyalty, product customization also helps in creating brand loyalty. When you offer a variety of customization options to your customers, they get ample scope to design the product just as they want. This, in turn, makes them feel more attracted to your business and thus reject those of your competitors'.
Product customization solidifies the bond of brands with their customers and thus enhance the customer retention to a great extent.
These are some of the major benefits that product customization offers ecommerce store. By integrating the option of product personalization with your ecommerce website development, you offer a unique experience to your customers by offering them exactly what they want and thus increasing the probability of conversions for ecommerce stores and turning each site visit to a sale.