Instagram is a great platform to share your story and build a relationship with your customers. For small businesses, it has proven to be more effective than any other platform given its ability to penetrate communities. If you use a smart marketing strategy, you're sure to end up boosting your sales and increasing the brand's visibility and who doesn't want that?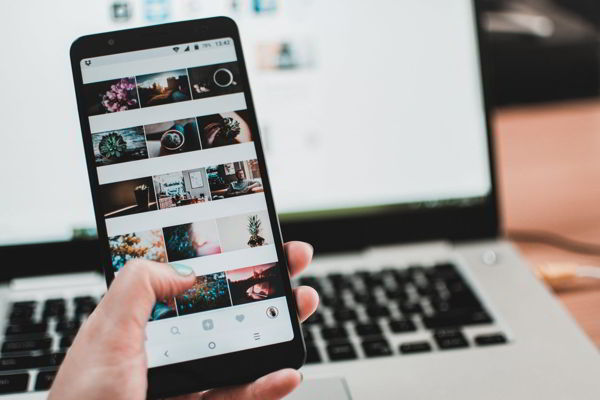 More often than not, however, businesses can be found involved in bad practices that they could easily do without. You too may be using them. To help you get your Instagram persona the love it deserves, we've compiled a list of mistakes that you must avoid at all costs.
Bio Lacking Links
If you want your posts to go anywhere, you must add some cues, shouldn't you?
Your bio is extremely important. It is the first thing people see about you and first impressions are everything, right? Make sure you make them interesting and use them to share your story. Don't forget to add links to them, that's the only way you'll be able to drive traffic to your website. We talk about call to action all the time and this provides the perfect opportunity for it, but only if you take it.
Not Paying Attention to Analytics
The great thing about digital marketing is that you can see the results in real time, as they happen. So, if you're not taking an interest in the analytics for your profile, what are you even doing online?
Your Instagram analytics are the key to success. It can tell you who is your brand reaching and what kind of content is resonating with the audience. You can then make a strategy based on this data and when you do, you'll get great feedback.
Promoting your page and posts has a lot to do with the hashtags you use. Unfortunately, a lot of brands tend to botch it up at this very stage.
The hashtags you use must be relevant to your brand. Click baiting people is just not a good strategy. Sure, people will visit your first few posts but soon they'll catch on and then, getting taken seriously will become even harder. In addition to this, you won't be able to reach your targeted audience making this an exercise in futility. So, find hashtags that are relevant to your product and brand.
You may be tempted to use the generic hashtags for your posts, and after inundating with them many think they're good to go. However, this couldn't be far from the truth. Sure, using generic hashtags should be included, but try to find some more specific to your post. That will make it standout.
Ignoring Personal Interaction for Growth
Instagram is a two-way street. People don't just follow your profile; they interact to connect with you. So, when you only look for your growth at the cost of connecting to your following, you won't get much further. When a brand has to tackle a huge following, they tend to get impersonal. However, humanizing your brand is key and if you don't interact and engage then that just won't happen for you.
Posting Overly Promotional Content
Yeah, we know you're trying to sell your products, but no, throwing overly promotional content in people's faces won't get you anywhere with them, especially if it's boring. What you must do instead is create inspirational content and photos that reveal the company's values and story and engages them in a friendly manner. This will build trust with potential customers and sure, it takes time but it's worth it, we promise!
Low Quality Content
Another reason why you might be losing out on all the new followers may be low quality content. It goes without saying that the picture you post must be high-resolution and perfected beyond doubt. This is where people tend to focus on and do well, but usually the set back is in the captions they share. Before you post a caption, make sure to give it a grammar check. Also, if you're sharing videos, make sure they are top-notch.
Blurry pictures, pointless videos and grammatically incorrect captions don't give a good impression to viewers. You brand will seem young and amateur and will face a tough time being taken seriously. Get some professional help and a high-speed Spectrum internet connection so you can post great content and interact with your followers promptly.
There, that's it. These are some simple practices that would benefit you for sure. So, which of these mistakes are you guilty of?