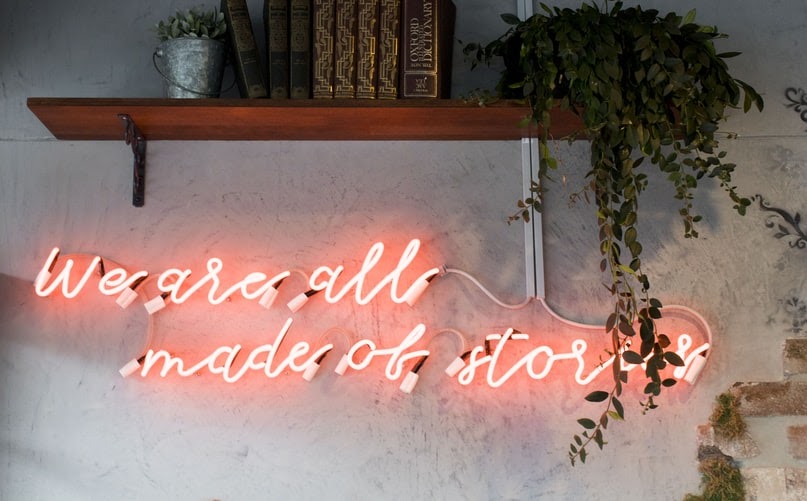 In a globe where we avoid much advertising and even pay to go free with ads – Instagram stories provide a saving grace. Once you start to use Instagram stories, then it's hard to get off.
Here are the eight practical ways you could begin on Instagram stories to shine your brand's profile, build engagement, and convert vast customers.
Announcements
Due to Instagram stories' distinct nature, announcements are a great way to share various announcements like new staff, general updates, and new products. It's a better opportunity to upload a company's BTS(Behind The Scenes) video that does not earn a place on your primary profile. Your fans would think they are receiving the latest information and also helps to get you and your business. You could upload multiple images to your Instagram stories to make them engaging to your fans.
It can be anything from new product packaging to playing with your colleague's prank. It showcases your company's human side and consistently increases engagement and brand awareness.
Collaborations
Instagram stories provide a perfect way for influencers and brands to collaborate. You could join hands with a business you wish your fans would get more benefits from.
Before connecting them up, do research or use any online free tools to find the proper collaboration for your business. The perfect collaboration gives your business good exposure and a massive reach. You can also use Instagram stories for collaboration as it brings more audience than other formats. Business collaboration through Instagram stories is the best way to succeed on your business's massive reach.
Story Highlights On Instagram
Instagram Story Highlights are the game-changer since its launch in late 2017. For normal Instagram users, it acts as a reel show of the best clips. But for businesses, they can pin story contents to your profile's top acts as your bio extension.
As a brand or business, you could use highlights on Instagram to tell the audience who lands on your Instagram profile about your services and products. Bring story content specifically for your Instagram highlights, and give an eye-catching cover picture to grab the audience's attention. These things would turn your Instagram profile into a brochure.
Polls
The days of asking questions related to your business are dull. Here comes a great way to grab your answers with a click. Instagram story polls are the perfect way to interact with your fans and gain extra story views for your Instagram, which helps feature your poll story in the Explore Page. You could utilize polls for customer feedback, market research, or to understand your audience well.
For instance, a famous brand on the platform used polls on Instagram stories to share crucial info with their target audience in the quiz format.
Questions Sticker
The questions sticker on the stories section helps the brands to allow their fans to ask any questions. It's a perfect feature to develop a community and encourage customer interaction. Through being transparent, your brand could be kind, reliable, and human to your audience. It gains more customer loyalty.
Reaction Slider
It is an excellent addition to Instagram stories, which allows users to react to your story content. The Instagram algorithm steps up the most engaging posts by evaluating how the perfect content is and the users are engaged with it. Thus, it's a magnificent tactic for every brand to utilize reaction sliders to increase their overall engagement rate.
Primarily, brands on the platform utilize this feature with eyes, stars, hearts to test how much their fans love a product. Thus, there are various ways to use the reaction slider to your Instagram stories.
Countdown Sticker
Instagram introduced the countdown sticker recently, and it's a powerful feature for every brand to promote sales, announcements, and competitions. Instagram users could set the countdown deadline, and every brand acquires the data so that they get to know the audience count who is engaged mostly.
Also, it helps in developing the community, and the platform continues to launch these types of features in the upcoming years.
Links
Currently, this valuable feature is available only for Instagram accounts with over 10K followers. If your business acquires the required followers count on the platform, then your business can add external links to your Instagram stories.
Everyone knows Instagram doesn't allow external links anywhere other than bio; having this feature in Instagram stories is a double bonus for every business on the platform. Utilize this feature to its extent via adding a strong CTA(Call To Actions) in your Instagram stories like "Book Today," "Shop Now," etc., so everyone knows where they are heading up when they do "Swipe Up."
BONUS TIPS
Location Stickers On Instagram Stories
The platform is everything about the community and gathers the audience together with shared interests. Grow your Instagram stories' discoverability through tagging locations. Then your story content would be added to the specific location tag, and when any user searches for the exact tag on the platform, they can discover your posts even if they are not your follower. It's a simple tactic that brings you massive Instagram story impressions.
Hashtag Stickers
Hashtag stickers are the heart for your Instagram stories as it helps reach your content to a massive targeted audience on the platform. Research hashtags and use the right hashtags in your Instagram stories. Using relevant, generic, trending, and unique brand hashtags in your Instagram stories lead you to overtake your competitor's strategy and reach your content across the world, which helps in enormous conversions.
New Post
It is more crucial how quickly your posts on the platform obtain engagement. So, most users on Instagram started to promote their latest post to their story section. Those who have over 10K followers can add a clickable link in the Instagram stories using the "Swipe Up" feature, and also, you can come up with exciting CTAs to get quick & higher engagement. This trick is utilized by many accounts on Instagram now. So make a try with your business profile on Instagram.
Contests
If you have a perfect service or product to give away, then bring a buzz through conducting a solid contest in your Instagram story. Showing the prizes and rules for participating in your Instagram stories helps you get more audience for your contest and automatically increases the engagement rate. Then, conduct the contest and pick the correct winners, and publish the results in Instagram stories. It creates more trust in your brand with your followers.
Instagram Live
Instagram Live provides a perfect way for every business to get engagement. The more attention and audience your Live video acquires, is more likely to be displayed on the Explore Page. So, try it, and grab as many people as possible. Most of the top brands on the platform use Instagram Live to share info about their new products, conduct interviews, play Q&A sessions, or announce great discounts.
Final Words
Use the Instagram Story section for your brand every day in your social media marketing strategy, as it has above 300 million active users daily. Utilize every feature of Instagram stories to its maximum extent to showcase how excellent your brand's services or products are.
Author Bio

Mary Kyle is a content developer and marketing manager who works at Snaphappen. She has written more trending articles on social media and has a handful of experience in delivering engaging content.