Instagram has one of the strongest organic reach and engagement stats among all social channels. It provides a direct link between businesses and their targeted audience, along with an opportunity to show off your products with the help of stunning visuals. Many entrepreneurs use Instagram for promoting their start-ups.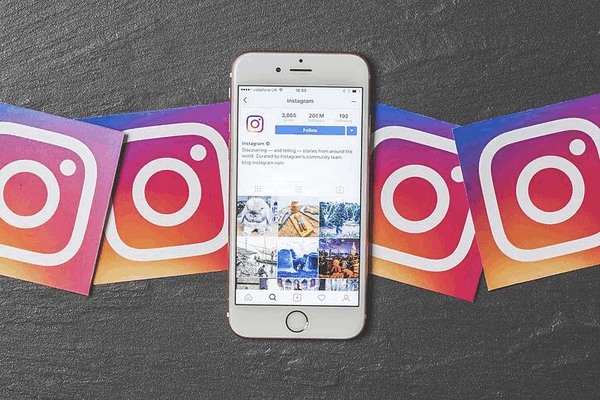 It has become easy to start and run an online business on Instagram as you can boost post reach readily. But as easy as it might seem to start a business on Instagram, there's a lot more involved than just setting up an account. If you want to succeed here, you'll need to consider everything from making unique Instagram strategies to gaining Instagram followers.
When you are thinking of starting an Instagram Business, it can be a bit daunting trying to figure out how and what content to post. However, we brought everything together to save your time and money.
If you're just getting started with Instagram or thinking about creating a new account, you can use this guide to get your account set up and ready for business.
6 Steps to start online Business on Instagram
Now, let's take a look at the step-by-step process of starting an online business on Instagram.
Step-1: Set-Up a business account on Instagram
Well, to start a business on Instagram you will have to sign your account to a business account. To do so, follow the below-mentioned steps:
1. If you haven't used Instagram before or you wish to make another account for your business download the Instagram application from Apple Store, Play Store, or Windows Store according to your convenience.
2. Tap on the "Sign-Up" option and fill in your E-Mail address.
3. You can also merge your Instagram account with your Facebook account.
4. Make a password and fill in your profile details with personal information.
5. Tap on the "Next" button.
Now, your account is ready. However, if you already have a personal account, follow the below-mentioned steps to make a business account.
1. Tap on the three lines present in the profile section and head on to settings.
2. Go to account settings and change the account type from Personal to Business/Creator according to your convenience.
3. Now you have a business account on Instagram.
4. If you merged your Facebook account with your Instagram, then you must repeat the same process for Facebook too.
5. Fill in your business category, contact details, and tap on the "Save" button.
At this moment, your business account is ready to use.
Step-2: Enhance your Instagram Profile for business
Your bio is your first impression on all the people who land on your Instagram page and are intrigued enough to click through. With such a small space, remember that every word counts.
Your business profile will help you find customers and close sales. Moreover, it'll provide a great way to get discovered by Instagram users who may be searching for interesting content in your niche.
Your profile picture is very important. It's the main way people will recognize you online. Make sure to optimize your picture for the most exposure. Make it simple, recognizable, and visually consistent with other social media properties.
For every small business, account links play a crucial role in growing the competition. This link may be used for a website, blog, or campaign or go straight to the album page. It's totally up to you!
Instagram Story Highlights is a new way to highlight important posts on your profile. Most businesses use Instagram highlights to feature great content, reasoning that the most engaging content will be right in front of your followers' eyes. The same idea applies to your profile. Create a welcome Story and update it regularly with tips, frequently asked questions, and user-generated content.
Step-3: Make a business strategy
Regardless of your business, Instagram can be an excellent marketing channel if you know how to use it effectively. Millions of users are using this platform every day, so you should take advantage of this opportunity. You can use it to build your company's identity as well as to increase brand awareness of your business on Instagram.
Follow the below-mentioned steps to form a unique business strategy for your Instagram business.
First, you need to target your audience and identify what's interesting for your clients.
Connect to your audience using stories and posts.
Now, select the best content for this audience, and optimize it for Instagram.
Follow other business accounts to get a better understanding of promoting business.
Constantly advertise your products/skills to increase your audience reach.
Step-4: Post unique and high-quality content
An Instagram brand is what defines a business or an individual by what they post. Think of it as the face of your business. Do you want to look like a professional, or do you want to be more casual? The most important thing in establishing an aesthetic is to keep it consistent.
Instagram provides a way for you to be creative. Use different tools to make your photos aesthetic and attractive. Every time you post a photo, you can apply special effects or even draw on it using a variety of tools. You can even crop photos to turn them into the square format that's become so popular lately.
Your Instagram caption is what draws your audience in and convinces them that you're worth a follow. It's what provides context for your photo allows people to understand what they're looking at, and it doesn't have to be complicated. In fact, the simpler you keep it, the more effective it will be.
Step-5: Be Consistent
To run a successful Instagram page for your business you need to post consistently. Being consistent builds trust with your followers and keeps them coming back for future content.
Posting consistently is not the same as posting lots. Consistency means posting to your feed regularly, the more times per week, the more reliable it looks to your followers. You don't want to post so much that you're annoying, no one wants to follow a bot!
However, if you're providing valuable content consistently, your followers will not only continue following your account, they'll also be inclined to check out whatever products, services, or other offerings you have to offer.
Step-6: Make your business more engaging for your audience
You probably know that engagement is how you build your audience on Instagram. You need to keep posting, keep it interesting, and get as many likes and comments back as possible.
Always remember that engagement can be superficial. It doesn't take much time to ping a follower back or like a post. Make an effort to engage your community thoughtfully. Think through what you are going to say when you respond.
Try to build a community team that is solely responsible for creating an environment that encourages your business's growth and engagement. This method will help you in the long run by keeping you close with your audience.
Conclusion
So, this is the process to start an online business on Instagram.
Here, you need to follow the process wholeheartedly and invest sufficient time to grow followers on Instagram, which will increase your business.
If you want to grow fast on the platform, then you should buy authentic Instagram followers for your posts. By doing this, you can start getting new followers on the platform. Further, this will also increase your credibility and sales.
Also, various businesses increase their sales following this method. Hence, you can go on the same path to grow your business.