These days, Progressive Web Apps (PWAs) have been gaining traction among young, fast-growing business owners who don't want the hassle of maintaining an app but want to provide their customers with a superior experience. Even the most prominent companies have been able to reduce the "app gap" with the help of these highly developed websites.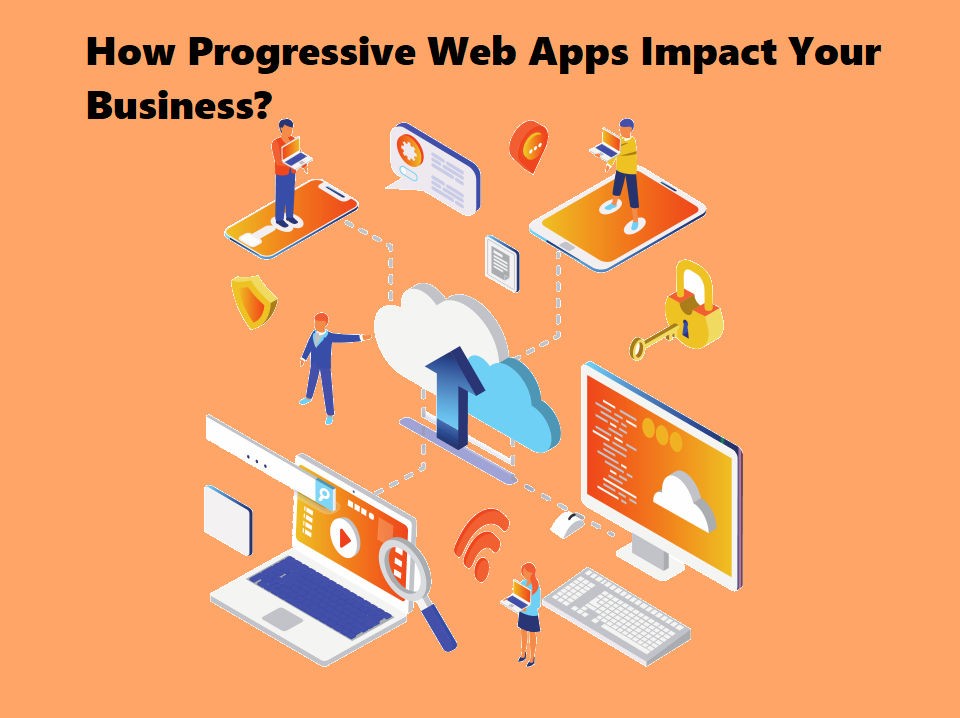 Let's take Instagram as an example. Users will need to access the website on a desktop because there is no tablet-optimized version of the application. Progressive web apps enable Twitter to achieve platform parity. Can you see now why progressive web apps have become so famous? Prior to getting down to the nitty-gritty, let's start at the top.
We can expect to see a significant increase in mobile-driven commerce that will amount to more than 400 billion US dollars by 2024. This growth in mobile businesses is primarily due to Progressive Web Apps.
What is a Progressive Web App (PWA)?
Progressive Web Apps combine elements of both a website and an app. You can use it as a website that looks and works like a native app. You can add it to your mobile phone's home screen, and it is quick, conveys push notifications, functions offline, and will reach your customers quickly.
PWAs differ from native applications as they combine the functionality of an app and website in one platform. They are not available in the app store, and however, they provide prompt and simple navigation, like native solutions.
For sellers expecting greater conversions, PWAs may seem to be an ideal solution. Mobile traffic is the primary source of traffic for eCommerce stores.
Let's examine how PWAs can be used to promote your business.
How will Progressive Web Apps Impact Your Business?
In addition to attracting users to your website by making it easier to use, progressive web apps can also reduce bounce rates, improve conversion rates, and attract return users. Today, customers want a brand experience that is FIRE- Fast, Installable, Reliable, and Engaging. Consequently, if you're seeking to grab your customers' attention and hearts with progressive web apps, you may be right on your target.
Here are the few main reasons to invest in developing PWAs.
Automated Updates and No-app Cost
PWAs perform automatic updates like regular websites, where all updates are performed on the server. Therefore, the users will be able to use an updated website application. Additionally, as a business owner or your tech partner, you would be responsible for paying subscription fees to the app stores where you want to upload your native app.
Using a PWA lets you avoid these unnecessary expenses without affecting the visibility of your website. The advantage of launching a Progressive Web App is that you don't have to worry about relying on the terms and conditions of the app stores. The search engines may boost the visibility of your PWA compared to a native app, which may not be able to be found on the app stores.
Bridging the Gap Between Customers and Merchants
Users can use Progressive Web Apps without downloading an app. Therefore, users are less likely to encounter cognitive stress when they download an app. Apps are now more visible to users who are aware of their number. Due to the limited storage space available to mobile users, the current trend is to keep a minimum amount of mobile apps.
If a user has a lot of apps already on their phone, they do not want to install more. Lots of apps slow down the phone and cause it to clog. Thus, businesses with a mobile focus are turning to PWAs more readily.
Push Notifications for Engaging Customers
A PWA is also able to access device-specific features such as push notifications. You can utilize content marketing in a variety of ways to accomplish this. It is possible to promote products or services to users by allowing PWAs to send notifications. These notifications can be viewed on mobile devices, making them a more likely medium to attract attention than other forms of media such as email newsletters, blog posts, and social media posts.
Using notifications, you can send personalized marketing copy that can lead to conversion. It allows a business to attract customers' attention and helps companies establish their own brand recognition.
A Better Security System
Alongside Progressive Web App development, security is another crucial component that business leaders must focus on. HTTPs provide data security and lower security risks for PWAs. Furthermore, Web Bluetooth technology contains security features. Additionally, PWAs make it easy to share sensitive information quickly without worrying about data theft.
Provides Improved UI/UX
Providing a better user experience and ranking higher in various search engines has become a necessity of the hour. Mobile apps and Web applications combine to create a new user experience called Progressive Web Apps (PWAs). Regardless of what tools and frameworks you have developed, they are similar in design and settings to native mobile software.
Like native mobile apps, this can help you improve user experience. In addition to speed, responsiveness, and database access, they provide a greater level of customer convenience. An effective UX can help you rank well on search engines, App Stores, and Play Stores.
The System is Easy to Maintain
Consider developing applications that will be available on the iOS and Play Stores. As a result, you will probably need to hire a developer to monitor, fix, and upgrade your app for a prolonged period. On the other side, PWAs save your time and money, as you can quickly identify their requirements for different browsers.
A Greater Degree of User Adoption
Users must first install an application before they can use it. Online purchases also require the installation of an application. As a result, conversion rates are lower. They can access PWAs without downloading an app. The users need to follow all directions displayed on the device screen after clicking on the website link.
Wrapping It Up!!
PWAs have revolutionized user interaction with products and services. They offer all the significant benefits you can only dream of when developing your next product. You can contact us if you are interested in developing progressive web apps. Over the years, we have produced mobile apps and progressive web apps for many companies.
Author Bio
Brian Comel is a proficient web app developer with years of experience working in a top-rank web app development company. He is fond of penning down his knowledge and experience in the industry through blogging.