As a business owner, you have to closely monitor how you send and receive money. That's where having the right accounting software becomes critical.
You're going to need a program that satisfies your daily accounting needs. From how you record payments to reconciliation, you are going to need software that makes accounting for your business easier.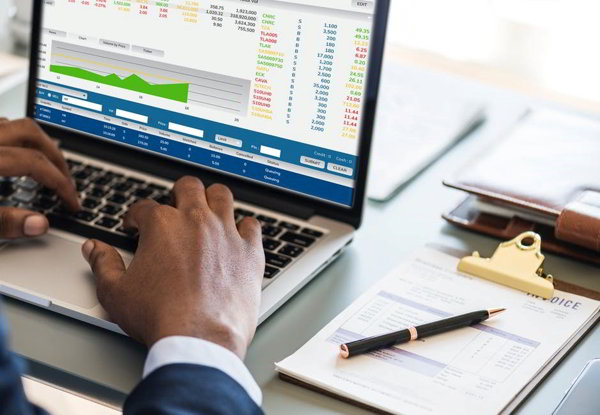 With the right accounting software, you're able to understand the financial health of your business. This is because you will be able to create reports that assess several aspects of your business.
Choosing the best accounting software for medium-sized businesses can be difficult.
Here's how to do it effectively.
Choosing the Best Accounting Software for Medium-Sized Business
It's best to begin by examining your business' operation and then using that as a guide. Carefully evaluate the different types of software that exist to see how they meet your needs. For example, if you are making over $500,000 yearly your accounting needs will differ from someone who makes $100,000.
You should also consider software tailored to meet your business needs based on the industry you're in. For example, if you operate a restaurant, it's best to use specialized software.
Be sure to do your research so you select the best kind. Also, bear in mind that those using the application will need to know how to use it properly.
Cloud Applications
Cloud applications are becoming a staple for modern businesses so ensure that you consider online accounting applications. Once you have an internet connection it's easily accessible.
There's no need to buy licenses or create servers for them. Upgrades are usually installed by the server so you and your IT team won't have anything to worry about. In addition, although accessible by tablets, smartphones, and laptops, your records are securely stored at a data center that is remote from your physical location.
You're going to find that some cloud-based business management systems come equipped with top accounting software such as quickbooks pro or QuickBooks Enterprise Hosting from daas providers would be a perfect choice for you. You're then able to review your financial details from anywhere once you have a stable internet connection.
An In-Depth Look at Features
Features can make or break a software's effectiveness. Before you buy take a look at some of the basic features that you should definitely be on the lookout for.
Invoicing and Financial Reports
Good accounting software should feature invoicing and financial reporting. Another good feature to have is inventory tracking, as well as purchasing and vendor management.
Time-Saving Automations
Some software makes it easy to automatically send invoices, and notify your clients that they're past due. This saves time on accounts receivables and invoicing duties.
You also have software that can convert your client's estimates and quotations to invoices. There are even features to create purchasing orders, so you can reorder items that are getting low in stock.
Tax Time
Another feature to look out for is one that can do tax calculations automatically as well as tax reporting. Be sure to grant your accountant access to these and all pertinent data.
Third-Party Inclusion
Some software allows you to combine programs and systems that you're already using so that data is easily exchanged between them without any glitches. For example, your software may make way for the integration of a Customer Management Relation System, processing payment and tracking inventory.
Your Budget
The next thing you need to consider is your budget. It is highly likely that you'll be able to find accounting software that's within your budget. You'll also find that general applications designed for broader use can be bought in store for a reasonable price or even downloaded.
Specialized software with a lot of features will cost more. If you want industry-specific or company customized accounting software, you'll more than likely have to pay a premium.
You may also wish to purchase add-ons. These are great for giving accounting software additional functions such as remote access, online payment, and a myriad of other features that can help your business.
Usability
Finding the best accounting software for you means deciding on how, where and by whom it will be used. If you run several businesses you can use the software in all of them with no extra charges to you.
The majority of software will give you the option to invite other users and to monitor which data they have access to and the tasks that they can do.
Your accountant is one person to consider giving full access. This feature can be free or may incur a cost based on the software. Maybe your accountant will prefer to use software that is highly compatible with the system that you're currently using.
Take this into consideration as your accountant is the best one to give you feedback and pointers on the best accounting software for you. Your accountant can help you with setting up and getting started.
The Right One for You
Choosing the best accounting software for medium-sized business should be based on several factors. First, you need to make a careful assessment of what you need. Only then can you have a more precise view of what features are necessary for the growth of your business.
Once you start assessing your business needs, look at features and usability that will make your accounting needs easy to manage. Also, examine the various add-on features that are available to you. You may also want to consider using cloud applications.
Once these are considered go ahead and look at what you can afford based on your budget.
Next, it's best to consult with your accountant to see if they have any pointers to give. Your accountant will likely be able to recommend the features that you need.
You can also ask other business owners about the software they use. In this way, you will be able to get honest reviews before you make a purchase.
If you would like more financial advice, please visit the finance section of our website.