Webinars are a great way to reach a large number of potential as well as existing customers to showcase and sell your products or services to them. Despite geographical barriers, webinars make it possible to still gather, discuss, educate and sell to an audience across the globe – thanks to the massive advancements in information technology and the internet of this age.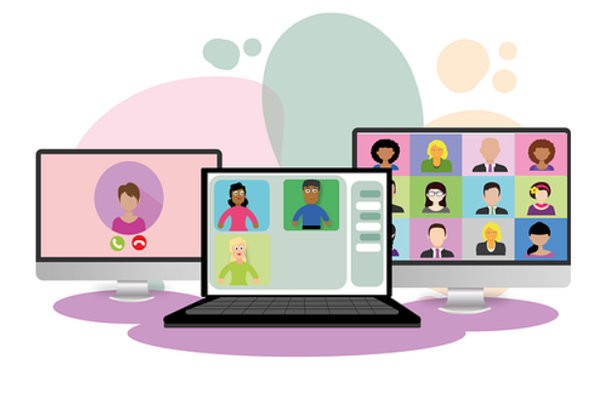 While most webinar platforms may seem as if they offer almost similar features, they are actually not. Different webinars differ in various ways such as in the number of attendees allowed per webinar, market lead generation, integrations with other software, and other features. As a matter of fact, some are more focused on selling, whereas others are dedicated to promoting interactions, education, and training.
So, are you in need of an efficient platform to teach your audience, sell them your products/services, or anything else that adds value to them? Well, this is not so hard to do if you have the right information.
In this piece, we are going to highlight some popular options you can check out when looking for a webinar platform. Read on.
1. WebinarJam
Created in 2013, WebinarJam is currently among the most popular webinar platforms in the market. It is a cloud-based webinar platform with advanced lead generation marketing features as well as an easy-to-use interface for newbies. As seen on the Eco Secretariat reviews of WebinarJam, the platform was close to breaking the Guinness World Record, thanks to its 10,000+ viewers. While using the platform, webinar proceedings can be recorded and shared with other individuals who weren't able to attend. It includes a bunch of other interesting features, from HD video to live chat, virtual whiteboards, polls, multiple presenters, private messaging, and integration to YouTube and Facebook live streaming. Moreover, the platform allows scheduling a one-time webinar, recurring webinars, and you can also create a live chat room any time. Additionally, you can schedule texts or email webinar reminders and follow-ups.
2. EverWebner
If you're looking for a webinar platform with top-rated marketing capabilities, EverWebinar can also be a worthwhile option. Even if it does not let you run live webinars, it lets you broadcast a pre-recorded webinar. In fact, the pre-recorded webinar looks and feels like it's live. It is almost impossible to tell whether the webinar is live or pre-recorded. Also, it offers a strong marketing strategy with its exclusivity for serious prospects to sign in and watch events at their chosen time. You can also schedule pre-recorded WebinarJam sessions, interact with your audience via chat, and import pre-recorded video webinars. This is not to forget polls and surveys, automated reminders, follow-ups via email and texts, etc. One more thing, EverWebinar can be integrated with (CRM) platforms like Zapier.
3. Zoom
While zoom is a great option for holding free virtual meetings for many businesses, it can also be a fantastic platform for conducting short webinars for free. Zoom offers a legitimate no-cost plan with automated and reasonable webinar features and the number of attendees to get you started. With zoom, you get to enjoy many features that you would find on other webinar platforms. It offers free HD video, Audio, private and public chat, screen sharing, mobile viewing, polls, ability to record as well as download your webinars, among many others. Also, even if Zoom marketing features are limited compared to other common webinar platforms, it still integrates other software like Microsoft Outlook and Google Calendar. That way even scheduling meetings and sending emails is never a hassle. Additionally, webinars can be broadcasted to social media platforms like Facebook, YouTube, and the platform is also integrated with PayPal to monetize your webinars.
4. Demio
Using the Demio webinar platform is easy and fulfilling. With Demio being a cloud-based webinar platform you don't even have to download the software. In fact, one of its advanced webinar features is a 'one-click registration. Most importantly, Demio makes it into the best webinar platform due to its attendee experience. It is very intuitive, user-friendly, and modern. Additionally, it allows real-time HD streaming regardless of the type of browser or device you are using, live chats, and analytics, automatic sessions, email notifications for both pre or post-webinar sessions.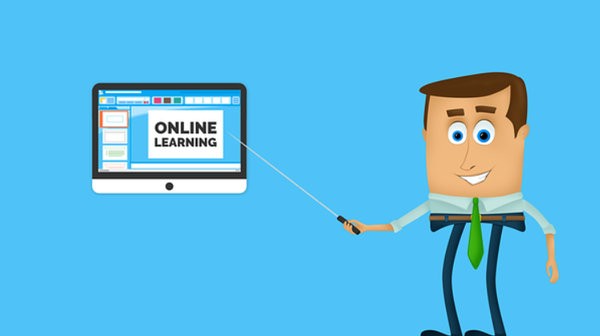 5. ClickMeeting
ClickMeeting is not only an affordable but also a full-featured webinar platform, especially for small-to-medium businesses. If you are serious about webinar marketing to generate leads, then with ClickMeeting's basic plan you're good to go. It allows enough presenters and attendees for a webinar session. ClickMeeting offers great features from HD video, whiteboards, recording, cloud storage, polls and surveys, private and public chats, multiple presenters, document sharing, etc. Moreover, it includes advanced integration with Google translations, customized email invitations; Facebook and YouTube live streaming, PayPal integration, and so forth.
Choosing the best webinar platform may feel overwhelming due to the many options available in the market today. It takes good research to get a rewarding deal. With that said, the webinar platform options offered in this post can be worth your while. Nevertheless, ensure you pick a webinar platform that meets your specific needs.