Owning a business definitely has its perks; you get to do something you're passionate about and be your own boss. It's also an amazing feeling watching what started as just a dream turn into reality. However, the more your business grows and flourishes, the more responsibilities you will have.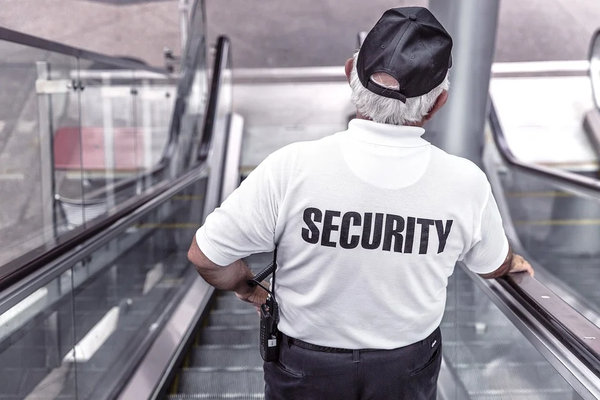 This means that you will need to start hiring a team to help out, learn new marketing techniques, and rent out an office space for your business. With all the tasks you have to take care of on a daily basis, the last thing you need is to worry about keeping your business safe and secure. You might not think it's necessary, but here are a few prominent reasons why it is crucial to hire security personnel for your business.
1. Deter and Prevent Crime
Having security personnel guarding your business will significantly lower the chances of crimes. The sight of security personnel makes any assailant think twice before trying to target the place, making their mere presence a crime deterrent. They will also be trained to follow the right protocol in case of a beak-in, which means they can identify a possible threat or suspicious behavior and deal with it before it even becomes a problem. This will ensure the safety of both your employees and customers as well as your premises and products.
2. Surveillance and Monitoring
You might already have a digital security system installed at your business, but who will be watching all that surveillance footage? Part of the security personnel's role, besides active patrol, is monitoring surveillance footage to keep an eye on the premises and watch for any possible security breaches. They can monitor the staff by checking their IDs and name tags to prevent outsiders from impersonating employees in an attempt to enter the premises. They also monitor customers by checking their credentials, searching for any contraband, and preventing them from wandering to any restricted areas.
3. Enhanced Customer Service
Having security personnel on-site can also add to your customers' experience. Part of their job is to man the front desk and provide guidance to customers or escort them to the departments they are looking for. As the experts from Cutty Protection and Security emphasize, since they will be dealing with customers and guests, you need to make sure your security personnel are professional, polite, and have excellent customer service skills. They would be the face of your business, so they need to have good communication skills. They can also provide customers with protection, especially at night, by escorting them to their vehicles.
4. Maintaining Order
Security personnel can also act as disciplinary officers for both employees and customers alike, thereby maintaining order on the premises. They will ensure that no rules are being violated and report any misconduct by employees or customers. You can even give them a set of disciplinary actions to enforce in case of any violation instead of just observing and reporting. Their ability to keep things organized could be especially helpful when you have large crowds on the premises, as they can maintain the general order of the workplace by preventing any fights or disorderly conduct.
5. Quick and Efficient Response 
The best thing about hiring security personnel is that it ensures a quick response to any situation instead of waiting for the police to come. This is crucial in situations where there is damage or harm being inflected to your employees or business that needs immediate action. You won't just get the right timing perk; the security personnel will utilize their training to handle the situation efficiently according to required standards.
6. Sense of Security
With security personnel protecting your premises around the clock, you, your employees, and your customers will always feel safe. Having a secure work environment helps your staff focus on their duties without having to worry about their safety, which can, in turn, increase their productivity.
It also gives a sense of security to customers, allowing them to visit your business without worrying about any possible crime or threat. Most importantly, knowing that your business is well protected will preserve your peace of mind and enable you to shift your focus to more pressing business-related matters.
7. Benefits Your Brand
The most important thing about any business is the brand identity and message you choose to adopt and maintain. Something as simple as having security personnel can go a long way in improving your brand image, as it shows how much you value the safety of not just customers who benefit your business, but also the people who work with you and help you reach your goals. Your security team can also help promote your business in marketing campaigns. This sends out the message that you prioritize the safety and well-being of your staff and clients, which will encourage prospective customers and business partners to choose your brand.
Types of Security Personnel
Now that we've convinced you to hire security personnel, you should get acquainted with the different types available to determine which team is most suitable for you and your business. There are uniformed security guards who are mainly responsible for ensuring the property's security and the people in it like the ones you see in malls or banks. You also have unarmed security guards whose primary role is to provide on-site surveillance and patrol the area.
Armed security guards, on the other hand, are used in high-risk situations and can be hired to protect businessmen. There are also corporate security guards who are highly skilled to deal with customers and employees. The last type is warehouse security guards who are trained to guard sensitive documents or valuable items and are usually hired by industrial businesses that require efficient monitoring.
Now that you have all the information you need to know about security personnel, what are you waiting for? This is one of the smartest and most important decisions you'll make regarding your business. It'll significantly reduce your stress levels and help you sleep better knowing there is someone looking after your premises. After all, it couldn't have been easy to build a successful business from scratch, and you wouldn't want all your hard work to be in any kind of jeopardy.