To run your business venture successfully, you need more and more customers who are interested to buy your products and services. When it comes to acquiring clients, every business chalks out its own marketing strategy to tantalize the sense of a large number of potential buyers.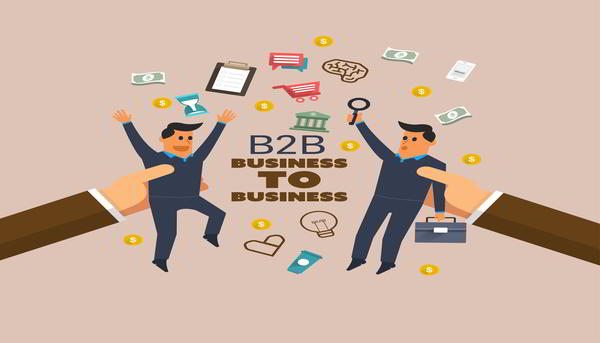 Unfortunately, only a few of them become successful in acquiring clients with their marketing strategies and therefore, in fulfilling their ultimate goal. Now, you might be thinking of why others fail? Well, they may perhaps not consider current trends, market scenarios, customer behavior, etc. while making their business strategies.
In today's scenario, people do Google search for the products that they wish to buy and approach the service providers who appear on the first page of SERPs. It applies more to B2B organizations. Therefore, it becomes crucial for these organizations to focus on their B2B digital marketing strategies to gain a competitive edge.
Effective B2B Digital Marketing Strategies that you should try in 2020
You can't get the desired outcomes without having an impeccable marketing strategy for your B2B business, no matter how much effort you put on the same. Let's delve into some of the most tried and tested B2B marketing strategies that are gaining popularity in 2020 to a wider extent.
Research to Know your Target Audience
Making a marketing strategy without knowing the target audience is just like you are intended to make your efforts futile. So, you need to dive into in-depth research work to focus on the demography that you are going to target.
It should give you a complete picture in your mind about your target audience. Your research work should let you know the following things.
People who are keen to buy your service
Your buyer's persona
Buyers' habit
Spending capacity
Pain points
Get a Business-friendly Website
Even if you have a winning marketing strategy, still it will not be able to get buyers for your products unless you don't have a powerful website. In other words, your website plays a crucial role in attracting visitors and converts them into potential buyers.
So, make sure your website is business-friendly and able to cater to the specific needs of your business. And you can ensure the same by having a look at the following things.
The landing page, content, etc. that your website includes is appropriate for target users.
The content should include targeted SEO Keywords.
The website should have effective CTAs (Call to Actions).
Your website should have a responsive design.
Your website should also contain testimonials.
Search Engine Optimization
Your website will be able to generate a vast amount of traffic only if it appears on the first page of SERP. And for this, you need to do search engine optimization (SEO) of your website with a proper plan.
Doing this helps you in improving your website's ranking in search engines and your website will be able to generate higher traffic. You need to focus on two crucial factors to get the desired outcomes.
On-Page SEO
For on-page SEO techniques, you can include the following activities;
Publish quality content at regular interval
Optimize your website's URL
Proper content formatting, heading, alt tags for images, schema markup, etc.
Proper placement of targeted keywords
Write descriptive meta description
Include eye-catchy title
OFF-Page SEO
For off-page SEO, you can include the following activities;
Influencer marketing
Guest blogging
Article submission
Blog commenting
Quora answer
Web 2.0 submission
Use social media sites to share important updates
Social bookmarking
Forum submission
Use the Power of Social Media
Social media websites such as Facebook, Twitter, LinkedIn, etc. are the better places to find your potential buyers. So, you should enjoy the powerful presence of these websites.
Make sure that your social media profiles include crucial information related to your business and services. To get maximum business exposure, you should share posts on these platforms regularly.
To make your social media content effective, you can consider the following tips;
It should focus on customers' pain points and proper solutions
It should be based on business tips
It should be based on your products and services
It should be based on success stories.
Start your PPC Campaign
If you wish to increase the process of getting clients, PPC will help you in this arena. With effective campaigns, you can leverage the power of various advertising platforms to present your messages among your target audience.
You can start your PPC campaign with the following strategies;
Make selection of appropriate bid strategy
Choose the right time to display your ads
Choose location carefully
Device targeting
Conclusion
In today's time, your website's position in online search engines determines the success of your business. Above are various effective tips that award-winning digital marketing company professionals nowadays consider to a wider extent to make effective B2B digital marketing strategies. In case, you are not doing the same on your own, you can get professional help.
Author Bio:

Venkatesh is a serial entrepreneur with a distinct passion for taking nascent businesses to great heights. An early entrant in the mobile application technology, Venkatesh grew his flagship company, Dot Com Infoway (DCI) to be recognized as one of the world's leading digital marketing, web, and mobile app development & marketing company.