"SMS text messaging has proven its marketing value in reaching customers at scale."- Marcos Menendez.
The modern world is a digital maze. Everyone is trying to find their way through it as best as they can. While some have managed to find their way faster, some are still looking for it. One of the most prominent entities that are still looking for ways is businesses looking to generate sales.
While there are many ways to go about this task, one term fits perfectly in marketing efforts- "Nothing beats a classic." Email marketing, targeted ads, and promotional campaigns can get you specific personalities, but SMS marketing is still one of the best ways to reach consumers at scale.
With 82% of individuals still using SMS, and a 60x faster response time than an email, it is the perfect tool that businesses can leverage to drive up sales, create a brand identity, and connect with their customers personally.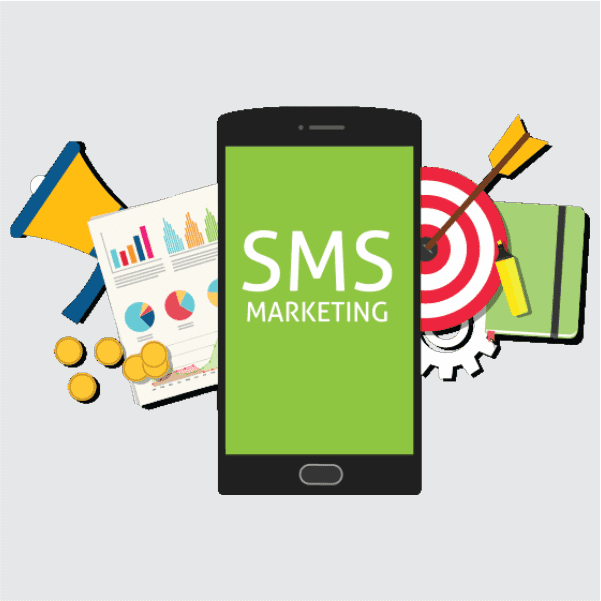 In a world of WhatsApp, Facebook, Snapchat, and Telegram, SMS seems like using a technology from the dinosaur era. So, how exactly can you use the technology from the yester-era to give you better sales in the modern-day? Here are some marketing ideas:
SMS Only Offers
Instead of using your apps, social media, and website for offers, you can give some special offers for SMS users only. Mention it in the message that the customers need to show this SMS at the checkout counter or use this code to avail of the offer.
This will create an aura of exclusivity and a value-adding proposition to that SMS.
Promoting Your Social Media Engagement via Competitions
Sometimes, you need to reach out to your target audience on a broader scale than just promoted posts on social media. Instead, you can run authentic competitions with real winners on your social media channels.
And you can use SMS to promote your social media pages by asking for participation in these competitions along with a lucrative proposition for participants, like an assured gift or discount.
Upcoming Sales Intimations
Just like many e-commerce giants in India like Flipkart or Amazon, you can keep your customers intimated about upcoming sales well in advance. Moreover, you can reemphasize it with subtle reminders leading up to the day of the sale so that you can get them to at least take a look at the products and maybe even make a purchase.
Personalized SMS Offers for Loyal Customers
As your business grows, some people will become loyal customers or patrons of a particular product. So you can run specific SMS campaigns that offer special discounts, offers, or early access to sales for these loyal customers.
Use National Holidays for Promotions
National holidays are the best days for driving sales, especially if you are an eCommerce business entity since you know the customers don't have their hands full with office work. Brands like Amazon have capitalized on this by aptly running sales like the "Independence Day Sale" or "The Great Indian Festival Sale" to commemorate various festivals while garnering sales.
You can take the same approach by wishing your customers for the occasion and then adding a promotional offer to it for better chances of getting more sales online.
Free Tips and Tricks
If your product has some secret tips and tricks, you can use SMS to highlight that hidden feature and tell them how to use that feature. This will improve your brand reliability and instill trust as a business that wants to see its customers become satisfied to the full extent.
Accept Orders and Send Order Confirmations
While most businesses accept orders via their apps and send confirmations on SMS and app notifications, taking orders via SMS is still not something that happens regularly. Therefore, you can stand out in front of your audience by offering them the liberty to use SMS to place their orders.
You can then follow the same approach of sending them order confirmations and delivery updates as they would get from your app.
Interactive Media on SMS for More Engagement
Using Instagram Reels promoted stories and targeted interactive ads to hook customers has now become mainstream. But, instead, you can turn the tables on this convention by sending interactive media on SMS.
This would strike as a unique approach to anyone and make them compelled enough to check out the product you are offering.
Gifts and Coupons
It is often said, "a small gesture of kindness goes a long way." While you can send out gifts physically due to COVID-19 restrictions, you can still use the next best thing- a virtual gift. Send a virtual gift, a special discount coupon, or a lifetime cash voucher to your customers for using that SMS. This will intrigue the customers more as it is something that they are getting for free.
New Product Launch and Promotions
If you have developed a brand identity and garnered an astute following for your products, you can automatically drive sales. However, if you have any new products coming out, you can send out SMS with updates about the launch event, special access, or a chance to win early bird passes for the product launch.
To take promotions up a notch, you can use the SMS to run a competition that can give your customers a fair chance to win the new product.
Conclusion: Is Using SMS Marketing Worth It?
While it may seem like an old-school approach, using SMS marketing is still one of the best ways to drive sales. Though social media platforms have many other features, the personal touch of an SMS marketing campaign still manages to touch a customer on a deeper level. So, make sure to leverage SMS marketing the right way, and you will see an increase in your sales in no time. 
Author Bio: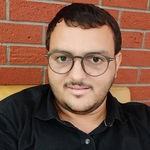 Bhavik Soni is a Creative Writer at Auto Monkey. We provide an original analysis of the latest happenings in the social media industry. Connect with Latest Social Media Trends and News plus tips on Twitter, Facebook and other social tools on the web.