While taking the path to entrepreneurship can be an exciting adventure, it's also a complex process that requires detailed planning. One of the things you'll have to consider in advance is how you'll have your products manufactured. This will require hiring a manufacturing facility that can produce quality products and meet your demands on time.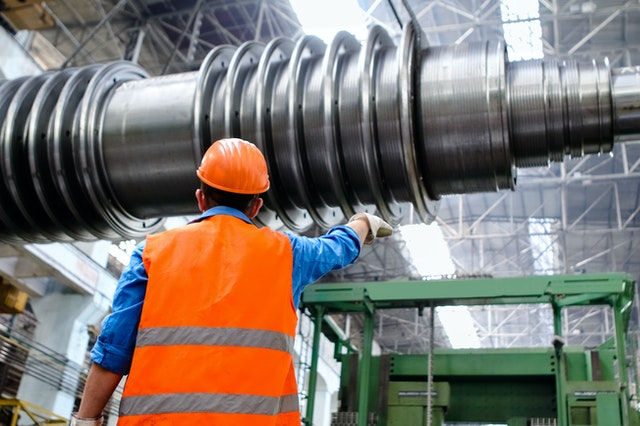 Domestic or International?
There are a few different factors to consider in choosing the manufacturing facility to make your products. While hiring a domestic manufacturer may seem like an obvious choice, taking a deeper look at costs may compel you to reconsider your choice. Foreign facilities offer lower costs since they pay their workers less on average. Those savings should be weighed against the costs of shipping your product to the United States. Once they arrive at the port, you will still have to transport your products to a warehouse facility. Another factor to consider is that you may be forced to order larger quantities of your product from an overseas manufacturer. A local industrial facility may be more flexible in allowing you to schedule shorter production runs. For a new business that has yet to develop a strong customer base, the ability to order several short production runs may be an important consideration.
Do You Require Any Specific Certifications?
Depending on the type of products you want to manufacture, you may need to ensure your manufacturing facility meets certain legal requirements. They may have to be certified to handle some chemical products safely in the manufacturing process. They may also have to meet standards that you have set for the manufacturing of your products to ensure the finished design meets expectations for appearance, durability, and functionality. Once you have verified that they can meet the legal requirements for manufacturing your products, ask them to create a prototype for you to inspect. This will ensure they are capable of creating the products you designed for your business.
What is the Turnaround Rate?
Another thing to consider is the wait time for receiving your products after you have placed an order with the manufacturing facility. A facility with more customers may require more lead time to meet your demands. If you feel you will need your products manufactured on short notice, it may benefit you to consider smaller production facilities. For example, if you selling a smaller inventory of products, look for low volume injection molding services instead of going with a larger facility that's facing greater demand. A smaller facility may also provide better quality since they will have the employees and resources to pay closer attention to each production run.
How Important is Safety?
You should also look into the facility's safety record to ensure they will manufacture your products safely and efficiently. A facility with a history of serious workplace accidents suggests that they don't place enough emphasis on safety. While you're not responsible for the safety of the third-party company's employees, frequent accidents can place delays on your orders. Additionally, working with a facility that doesn't value safety can put your business in a precarious marketing position. Consumers who associate your brand with an unsafe manufacturing facility are less likely to buy your products.
How Far Will You Have to Ship Your Products?
Even when you choose a domestic manufacturer, location is still an important factor to consider. Keep in mind that you will have to transport your finished products to a warehouse for order fulfillment. A manufacturing facility that's farther away from your warehouse will require lengthier shipping processes, and that will drive the costs up for your customers. When you choose a production facility that's reasonably close to your warehouse, you'll keep shipping costs down and you'll be able to get your orders faster. This can help you keep up with customer demand as your business grows and you require larger manufacturing runs to keep up with more orders.
You may end up with several good choices for a manufacturing facility that can create your products. In that case, you may have to rely on your own instincts in choosing one facility. Ask about a trial period to help you experience the quality of their service firsthand. This will give you the opportunity to ensure they can meet your demands in manufacturing your business' products.