As its name suggests, live screen printing means that you're printing shirts through a screen with an immediate audience. People can see the whole process of how it's done. This allows for a good view of what could've been a behind-the-scenes process of creating personalized merchandise. For business events, live screen printing is a perfect addition. It makes your business event even more memorable. Guests will get to bring home unique and very personalized items.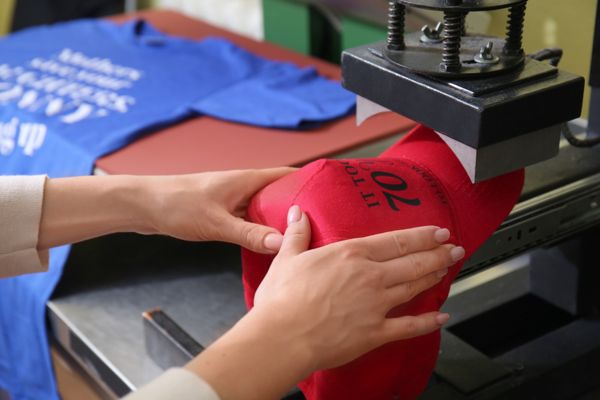 To convince you even further, here are some great reasons why live screen printing should be a part of your next business event:
1. It Allows for Various Products to be Made
Through live screen printing, you're giving your guests a variety of products to choose from. Because it's performed by hand, it allows you to create just about any personalized product that guests can take home with them. That way, you're giving them more leeway to choose a souvenir which is designed according to their preference and they can really use.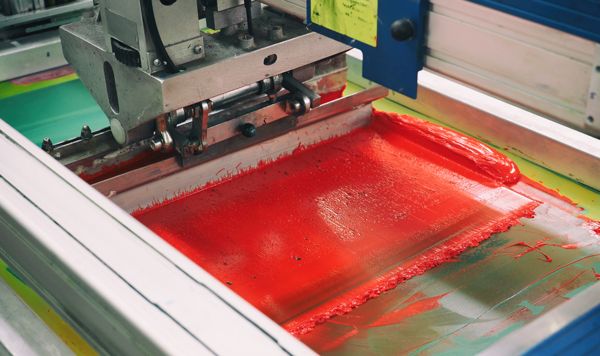 Examples of products that can be created through live screen printing include:
Bags
Mugs
Shirts
Towels
Keychains
Pillows
2. It Allows You to Sell More Merchandise
Apart from the freebies, you might also want to have a booth for merchandise that you can sell. This can be made possible through live screen printing. With this option, you can market your business name and logo through the merchandise that you're displaying for sale. Your options aren't limited because you can print a variety of items. The merchandise that you're about to sell should also be catchy to your guests.
3. It Makes for a Hands-On Experience
To increase the marketing value of your business event, guests can even choose to make the souvenirs themselves. Live screen printing is a straightforward process. In as easy as 1,2,3, guests get to take home the finished product of their choice. Here's the process:
First, the attendee selects the particular type of item that they'd like to print on.
Second, the chosen item is placed inside the printing machine.
Third, the design is also chosen and is input for the machine to read and print.
Then printing commences.
The attendee has to wait for the product to be finished.
It's that simple and easy. For guests who get to join in the fun, it can be a very satisfying activity.
4. It Allows Your Guests to Enjoy
After all the seriousness of a business event, perhaps now it's time for you to give your guests a breather. You'll want to provide them with the break that they need. This can be achieved through live screen printing.
Apart from merely keying in designs that are already made, your guests also have leeway to create their designs. Through that option, they're enjoying the process even more. They get to take home a more personalized souvenir that they're sure to love because it's a product of their own creativity.
5. It Creates Brand Awareness
Your guests will get to take home products with your company's logo. That, in itself, is already brand awareness. Wherever they take the products to, your brand's name and logo are spread to a broader reach. If you have 500 guests on your business event, that's at least 500 new people who'll get to know more about your company through merely seeing your company logo. They'll know that you exist. Through live screen printing, you've just improved your marketing campaign, as well.
6. It's Cost- Efficient
Organizing a business event can be costly. You wouldn't want to spend much on production while yielding less returns. If there's any way for you to save on the organization of an event without sacrificing its quality and enjoyability, that'd be well and good for your business.
Souvenirs or business gifts is one area that you can save on. Live screen printing is one of the most cost-efficient ways for you to produce souvenirs. This is so for the following reasons:
The production cost is cheaper since you'll be ordering in bulk for the raw materials.
All the production takes place at the event itself. Only those items that guests request to be made will be produced. This is more cost-efficient than pre-ordering a fixed number of finished products of which some aren't actually sold.
Conclusion
With live screen printing, your guests get to take home something unique and memorable. Also, the products are something that your guests will get to use for a very long time. Hence you'll know that whatever you spend for live screen printing won't go to waste. That's a boost in customer satisfaction while spending less on production at the same time. For these reasons and many more, you might want to consider having live screen printing on your next business event.