This tutorial will show you how to make a backpack for your toddler. Note that this tutorial requires a skill in sewing. If you're ready to make a personalized toddler backpack, just follow the step by step guide made by thatcraftymrsv.
Do you like this business ideas? content">then please consider subscribing to our PINOY BISNES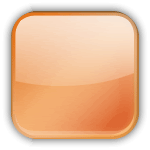 RSS feed. You can also subscribe by email and have new business ideas sent directly to your inbox. (Once you entered your e-mail address, you need to login to your e-mail account and click the link to confirm your subscription).