Corporate and business events are potential platforms to network, make business connections, and grab business opportunities. It is also a platform where your brand gets judged and evaluated on every single aspect, i.e., from the way your marketing manager shares a business development plan and presentation, the audio-visual settings, the seating style, and refreshments well as the stall table decor. Most brands underestimate the tablecloth that they use on podium table, dinner and coffee table, stall table during an event, exhibition, and trade fair. The truth is, it is an essential branding tool, and you need to customize it correctly.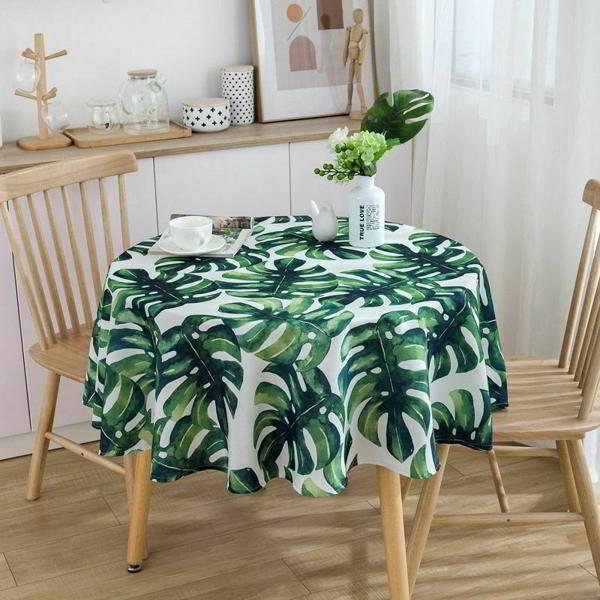 Choose your branded tablecloths wisely
Do you want your business delegates and media partners to complement your organization's address at a press conference, trade shows, and other seminars? If yes, then you need to opt-in for the custom tablecloths in the size that you need. Today, the leading service providers offer you with multiple shapes, such as rectangular, square, and round tablecloths. You can customize the design and the logo placement, based on a business seminar, product launch, or press conference. The tablecloth fabric is high-end and has a smooth texture. It helps to add the much-required gravitas to your brand. It adds to your brand persona, which allows you to maintain a consistent business reputation and grab profitable business opportunities.
So, go ahead and stock up the best custom-made tablecloths that a leading service provider has to offer! These tablecloths are easy to maintain and clean. Once you invest, you don't need to buy another set sometime soon.
What to keep in mind while customizing tablecloths?
Most brands and start-up ventures get confused about the customization process. If you resonate with this, the following pointers can help you get sorted:
Note down your requirements
Are you planning to get custom tablecloths for your reception area? Or do you want it for your annual trade fair and exhibition? The requirements for both will be different. Chances are your reception area tablecloth will be slightly smaller in width and length as compared to the one you want for an event. Go ahead and note all the specifications before speaking to a service provider.
Don't forget to use your brand logo
Make sure to add your brand logo on the tablecloth. Ensure that the placement is strategic so that customers and business partners notice it. It should have a public view, without going over the top. That way, it will add to your brand recall value. Also, customize the colors depending on your brand logo shades and other colors that complement the same.
There are service providers that offer you a reasonable rate when it comes to customizing tablecloths. However, it's a smart call to fix a budget, so that you can plan the expenditure and don't shell out money unnecessarily. Make sure that you don't get in touch with a service provider that charges you an excessive amount for the customization process.
Brands and organizations are always under the scanner today! Customers, business delegates, competitors, and others will judge your brand based on how you present your organization in public events. A customized tablecloth goes a long way to prove your professional and meticulous approach to work.