Plumbing systems are integral to every home and a commercial premise. With continuous functioning, they are bound to run into problems time and again, as well as require replacement of parts. Also for every new property, the plumbing installation is one of the basic tasks that have to be handled at the building stage.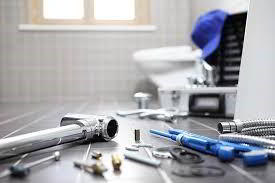 This necessitates calling out a professional plumber. Whether it is a new installation, a replacement or repair work, you must have the contact of the premier residential and top commercial plumbing companies in your list that you can reach out to and get your problem resolved or requirement fulfilled.
Now the question arises, when do you need a professional plumber at your doorstep? What are the services they handle and are trained and skilled to tend to? Well, here is the list:
Consultation of Plumbing Requirement
It is not just about what you want or how a plumbing problem you need resolved, having an expert on your side means proficient input and consultation that will mean the best outcome. They render complete consultation support, apart from the following onsite work implementation.
Installation of New Plumbing
Whether you have constructed a building or modified it, residential or commercial, you will need a plumber to process through the installation work of essential equipment that is needful as per the structural needs and usage requirement. From a simple installation work of sink, sewers, faucets, toilets, showers, drainage pipes, inflow pipes, fittings, tubs, heaters to a critical item like a septic tank, they are the ones who know how to handle them accordingly.
Has the sink got too old that it is starting to function badly? Is the underground drainage pipe there for years and now should be installed before any problem occurs? Whether it is about replacing the old worn-out plumbing equipment or replacing something with a new, much better, and advanced version as per your preference, you need to call out a professional plumber.
This is the most critical of all services, and more than half of service calls to plumbers are for repair or maintenance work. It can be that you may need an emergency plumbing service assistance for a pipe leakage, or it may be that it is a routine inspection at your commercial premise, the professional plumber will come, inspect and identify the issue, notify you about the best course of action, and based on your approval will complete the repairing and maintenance work.
You wouldn't want anything to go wrong and then try out and reach a plumber. This is where arranging for regular plumbing inspection becomes critical, for homeowners and more specifically for businesses. These inspections include:
Checking for leaks, toilet fixtures, appliance corrosions
Checking water supply and water pressure and
Inspection of water heaters, the temperature of water from the heater
Inspection of the shut-off valve of every fixture
Inspection of pipes and joints
Checking for odd noises out of fixtures like faucets, showers, as well as drains
And much more, everything related to the plumbing system
This is a service that many might not have availed till now, but plumbing remodeling is a key service that plumbers offer. This is about giving a transformation to the plumbing system in line with your home or commercial space renovation. This can be for the exterior of the property, interior, for the entire property, or a specific part only.
Sewer Line and Drain Cleaning
This is a bit time-consuming, kind of complex but an important part of the plumbing service offered by the established and certified plumbers. They are extremely talented and skilled in carrying out the drain cleaning work so as to avoid any hazardous results. You know that over time, sediments and different types of materials can clog the drain pipes. Also, there might be substances and factors which may lead to malfunctioning of the drainpipe sooner, thereby requiring full drain cleaning on a timely and routine basis. They are also expert in carrying all types of required service concerning the sewer line, to ensure seamless and effective plumbing works overall.
Specific Commercial Plumbing Service
While for households, the plumbing systems are common, the commercial spaces, with much more use requirement and the necessity for faultless and uninterrupted service, along with a protocol for emergency handling, include a more complex plumbing process. The commercial plumbers are specifically trained to handle and render in service much more than what a residential plumber does.
Commercial plumbers are trained at installing and maintaining backflow prevention equipment (depending on the city's regulation requirement) for each cross-connection joint. They are also trained and work on an advanced system in place for flood prevention. Commercial plumbers are also required to work with different types of faucets, fixtures at a commercial property, and ensure the toilet system can effectively handle a higher amount of water usage regularly.
Corresponding to these, now you know when you have to call professional and top commercial plumbing companies to cater to your needs.