Plumbing issues arise unexpectedly. A clogged sink, running toilet, leaky pipe, or a sump pump failure may significantly disrupt your daily routine, causing stress and frustration to you and your family members. Because you want to get these problems resolved right away, it's crucial to hire an experienced plumber.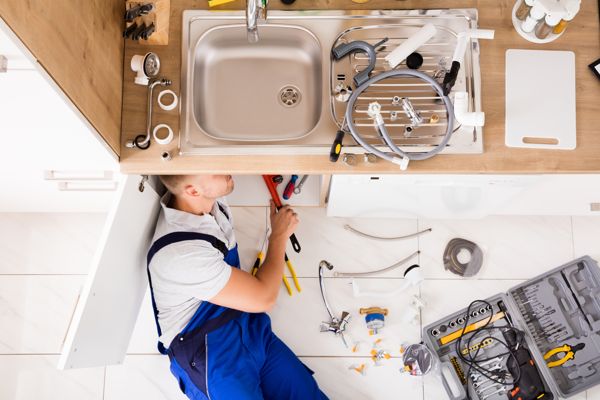 But, how do you make sure that you're hiring the right person to do the job? Below are the right questions you need to ask when hiring a plumber to help you.
Are You Licensed?
Even if you're speaking to an experienced plumber, you want to make sure that you're hiring a licensed plumber, like the plumbing in Sudbury. There are so many plumbers who operate without a license.
A licensed plumber is registered with a trusted and reputable governing body at the local or state level. Determine if you're talking to a master plumber or a journeyman plumber.

Check the licensing rules for plumbers below.
Journeyman Plumber
Here are the requirements to become a licensed journeyman plumber in Texas:
Current registration as plumber's apprentice, a current license as a tradesman plumber, or a valid license as a journeyman or master plumber from another state
At least 8000 hours of experience (under the supervision of a licensed plumber or a master plumber)
Must submit a copy of high school diploma or a General Equivalency Diploma (GED)
Proof of US citizenship or permanent residence
Master Plumber
The requirements to become a licensed master plumber in Texas include the following:
Must be licensed as a journeyman plumber
At least one year experience as a licensed journeyman plumber or as a licensed master plumber in another state
Must submit a copy of high school diploma or a General Equivalency Diploma (GED)
Proof of US citizenship or permanent residence
Who Will Do the Work?
Professional plumbing companies usually employ several plumbers or a team of laborers to handle large projects. Ask the qualifications and level of experience of the person who'll handle your plumbing problem. Get at least three references and call each of them to have an idea of the plumber's quality of service.
What Is The Total Cost?
Most professional plumbers provide free estimates after inspecting the plumbing problem. Be wary if a plumbing contractor offers a view over the phone. Your prospective plumber should personally take a look at the degree and extent of the plumbing problem and provide the estimated cost.
Ask if the quoted amount include the following:
Labor: The professional fee should also include the number of people you need to pay to fix the problem.
Materials: Ask about the cost of new installation materials or replacement parts for pipes, faucet, sealant, etc.
Contingency: Ask any contingency measures, like the availability of insurance, when problems arise. Choose a plumbing contractor who is insured and bonded.
Rate: Ask if the plumber charges a flat rate (won't change) or hourly rate.
Total Cost: Ask how much you'll pay upfront. Don't deal with a contractor who asks for a full payment upfront. It's better to pay when specific tasks (milestones) are completed. If you agree to time payments, ask the estimated time frame to finish the job.
What Plumbing Services Do You Offer?
Plumbing problems shouldn't be neglected to avoid the stress and hassle of dealing with a more complicated problem, like total plumbing system failure and paying high utility bills. It's crucial to ask the plumbing services to ensure that you can contact one immediately whenever plumbing emergency issues arise, like leaking or burst pipes.
Here are some of the plumbing services offered by experienced plumbing contractors:
Leak repair
Toilet repair
Sewer repair
Hydro Jetting
Water heater services
Garbage disposal repair
Do You Offer a Warranty?
Before you sign a contract, ask if the contractor offers a warranty or guarantee that comes with the service. You'll find some plumbers who promise to go back to fix any problems within a year. Some offer service on certain fixtures (bathroom or kitchen fixtures) or under certain conditions (leaks or clogs) within a week. Make sure that any verbal warranty or guarantee is put in writing.
Do You Clean Up?
If you don't want to deal with the mess after the job is done, this question makes sense. Boxes, old parts, and other trash create a dirty mess after resolving a plumbing emergency. Always ask if the quote includes the cleanup or there's a separate charge for it.
Conclusion
Now you're more confident to interview an experienced plumber when plumbing issues arise. Don't wait for a minor problem to progress, contact a plumbing contractor for regular preventive maintenance to avoid costly repairs and parts replacement. Always remember that asking the right questions will give you peace of mind, quality service, and guarantee.