Buying a new home is an exciting experience since it is probably the greatest financial decision to make in your lifetime. However, there are certain things you must check first before you close the purchase deal when you decide to buy a property; this will help you to protect your investment. Read on to learn what you need to check when buying a new home.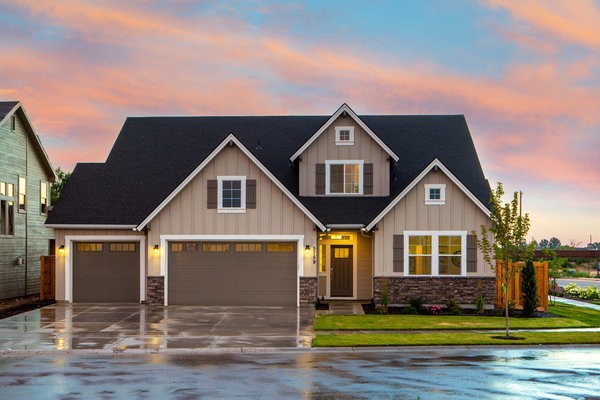 Have a Look at Your Finances
Almost everyone aspires to be homeowners, but certain things can hamper your dreams. For instance, you must check your financial status to determine the type of property you can afford. If you are planning to get funding for your new home, you must know that most lenders require at least a 20 percent deposit of the total amount you intend to borrow. If you do not have this money to cover the deposit of your dream house, then you should consider another alternative house that you can afford.
While many people may only think about the deposit required by the financial lenders, it is essential to consider your mortgage repayments. You must carefully check the terms of the loan to avoid complications when you fail to pay the money, which can lead to foreclosure; this will result in loss of money and property. Owning a home comes with other responsibilities like maintaining it, fees and rates, connecting services, repairs, and other improvements. Determine the additional costs that you may need on top of the purchase price of the house. Furthermore, make sure you have money for legal fees, moving costs, and building inspections.
Roof Inspection
A roof is probably the most important component on your property. Therefore, hire a local contractor to conduct a thorough inspection of the roof to assess the repairs that may be required. Professional roofers at New Roof Plus explain that roofing is messy work that requires the homeowners to be careful when they choose contractors. Therefore, if you are a new homeowner, it is vital to begin by conducting a roof damage investigation with the help of an experienced roofer.
Roof and overall building inspections can help you assess the costs you are likely to incur when you undertake repairs and other maintenance services. You mustn't rush into closing a purchase deal without hiring a certified roof or property inspector. It will save you money in the long run when you know the things that need attention in your new home.
Check Amenities in Your Neighborhood
Be prepared to do your homework first before you make an offer for your new home. Getting your dream home is not always an easy feat since there are several things that you should consider. While it is easy to fall in love with a property, you need to research other elements like amenities in the neighborhood. For instance, you must check elements like transport networks, shopping malls, recreational facilities, security, and other planned developments. Take your time to evaluate the value of houses in your neighborhood so you can make an informed decision. Different things determine the value of a home in various places.
Check the Size of the House
I
It is essential to check the size of the house and the yard before you buy it. If you aspire to make some improvements to the property, then first consider the space you have and municipal requirements. All the changes you want to make to your property require approval from the local municipal authorities. Therefore, acquire the finer details about the laws in your area so you can make an informed decision.
Buying a House Involves a Contract
When you buy a home, there are different documents you must sign. Like any other contract, you need to check all the details and understand all the terms. You must know that all contracts can be negotiated, and you do not have to sign something you do not understand. It is vital to seek legal advice from your attorney.
Buying a new home is a big financial decision that you can make in your life. Therefore, you need to take time and carefully plan so that you purchase your dream house. The first thing to consider is to determine the kind of property that you want. You should also take into account your financial status. There are different things that you must consider to get the ideal home that satisfies your dreams. Likewise, the process of buying a property works in your best interest when you do your homework first.