Are you thinking of entering the real estate field? Is real estate investment trusts a good career path? That is really great for you. But before you step into this field there are a lot of things that you need to know and keep in mind.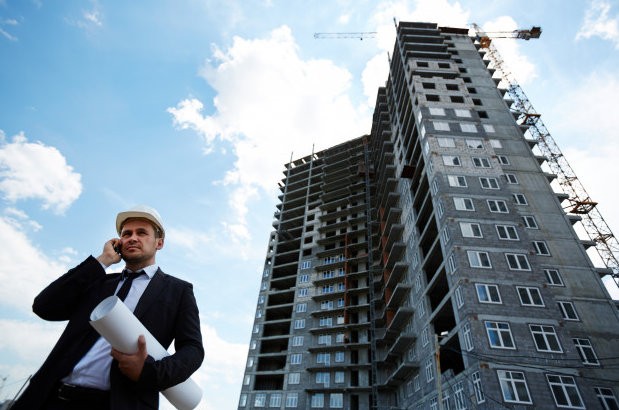 Being a real estate investor is not a matter of a joke. You need to have some skills along with the proper knowledge to survive as a real estate investor. Here, I will guide you on becoming a real estate investor.
How to Be A Real Estate Investor?
Here, I am giving you some tips or the process that you should follow for becoming a real estate investor. In case you are a beginner, this complete guide will surely help you a lot to become a real estate investor.
So, let's get started with the tips. You also can check how many jobs are available in real estate investment trusts for a better preview.
Get The Real Estate Education
There is no doubt about the complications that the real estate investment field has. There are a lot of beginners, who give up during their initial days as they are not able to understand it properly.
And it is the reason why real estate investment offers more investing opportunities to those people who really want to work in. So, at your first step you need to gather as much knowledge as you can about the real estate investment world.
It is basic to get the appropriate knowledge of the career that you want to be successful in. so, you need to understand the financing options that are available for property investors, the housing market, the risks that are involved in investments, different types of investment strategies for beginners, and a lot more.
You also need to stay up to date with the latest laws, regulations, economic trends, and terminology that affect the real estate world.
2. Build A Real Estate Network
When you start with the task of becoming a real estate investor, you will find out that it is really challenging to do all the required things on your own. And that is why building a network is the key to become a successful investor.
A good network not only supports both beginners and experienced investors but also comes with better investment opportunities. In spite of handling the problem and issues on your own, it is always better to take some professional help.
A real estate network must include the following things.
In order to handle real estate taxes, an accountant.
On the basis of experience, a mentor will teach you how to become a real estate investor.
An agent in order to assist you with finding investment properties for sales and will also close the deals.
For keeping you up to date with all the regulations and laws of the housing market.
A home inspector for examining the properties whether they have any issues or defects that can cause problems.
3. Develop A Financial Analysis and Plan
Investing in real estate properties means dealing with numbers. So, before buying properties, real estate investors have to analyse finances along with setting both short-term and long-term goals. This will assist you in reaching your goals.
It will also help you to keep track of the money as this is one of the most important things for making money in real estate. Those people who are willing to make an investment in real estate often face the challenges of finding money for this.
But there is another great thing, and that is it does not matter whether you have a little money or lots of money, you can invest here. A financial analysis will help you to figure out the best way to make the investment along with the amount that you can afford to buy.
4. Choose A Good Investment Location
When you get into this real estate investment business, you will learn the importance of location as a real estate investor. The level of success of your investment is determined by the location.
So buying a property near your location always cannot be beneficial for you, as the place may lack the features of a profitable location. So, here are the features of a profitable location.
The present housing market trends, like, mortgage rates, the unemployment rate, and population growth.
The price-to-rent ratio, rental rates, and property prices.
Home construction along with development opportunities.
Over the years, the real estate appreciation rate of the markets.
Tenant occupancy and vacancy rate, along with some more.
So, it is important to research the location where you are going to invest prior to buying a rental property. This will help you to predict in the future where the housing market is going. So, in order to become a successful real investment investor, you also need to pay special attention to the location of the property apart from focusing only on the money.
Final Tips
Follow these above-mentioned tips to become a successful real estate investor. You also need to conduct a rental market analysis, finding the perfect investment property, along with properly managing your property. All these things are important for your success.
Author bio:
Sofia kelly is a passionate blogger. She loves to share her thoughts, ideas and experiences with the world through blogging. Ani Johnson is associated with The Daily Notes & Online News Buzz.