The main reason you hire a realtor website designer is to have them create a real estate website for your business. However, there are so many other different things that these experts can help with, and it's better to familiarize yourself with them so that you can get the most value out of your relationship with them.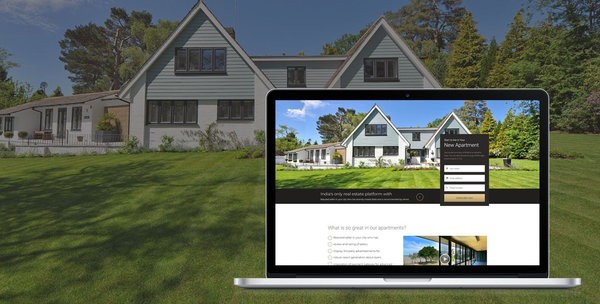 As a real estate agent who is outsourcing his or her real estate design and development task to an expert, you definitely understand the value of not muddling in something you are not good at. Working with an expert frees up your time to focus on other critical aspects of your real estate business. It also ensures that you get the most professional and appealing platform that will help you connect with clients and achieve your goals.
However, what you may not know is that a realtor website designer can do so much more than design or create your website. These experts can help you in so many ways to ensure you get the most value out of your investment in a real estate web design. In case you are wondering how these professionals can help, then read on to find out.
Help you actualize your design
One of the main things that many real estate agents struggle with is expressing what they envision for their real estate website. They find it hard to put words to the kind of design they wish for their platform. A good real estate website designer will listen to the rough thoughts, and offer different angles to give you a broader scope. They will also provide vast design ideas to help you get a picture of how you want your site to be. Even in cases where you have no clue about how they want their websites to look like – the designer will still help you find a perfect design.
Help you work within your budget
Real estate websites come in all shapes and sizes, each with a different price tag. In case you are working within a specific budget but wouldn't wish to compromise your design of choice, you can have your real estate designer suggest ways to cut down on cost. He or she is in a better position to know the critical aspects that you can't do without, and those that aren't as critical.
Suggest crucial ideas
Although real estate agents always work within the scope of what their clients envision, the best ones try to add in their professional knowledge to help clients get even better-looking and functioning websites. That's why it is a good idea to have an open mind to accommodate their recommendations. Keep in mind that they are experts, and deal with real estate websites every other day. So they are a better place to suggest fundamental ideas, trends, design tips to help give your site the edge it needs.
Help ensure your site is search engine optimized
Search engine optimization is a critical part of any online marketing effort. If your real estate website is not search engine optimized, then your prospects and clients may never find you online when they are looking for your solutions. A good designer will place a script outside of the HTML document; design your URLs for search engine friendliness, and ensure that your site's navigation is search engine friendly. He or she will also make your website responsive, user-friendly, fast, and eye-catching, all of which are critical for SEO.
Notify you on new trends
If you aren't the type that keeps tab with what's happening in the real estate landscape, you can rely on a good designer or developer to keep you notified. As we mentioned above, these experts live, eat, and sleep real estate. They stay abreast of everything that's happening with the real estate sector so they can offer better services to their clients like you. If you have a good working relationship even after your website is done, your expert may inform you of the trends, and also help make changes on your platform.
Creating a Facebook, Instagram, Twitter, or LinkedIn business pages might seem like easy work – but only if you have enough time to spare. If you don't, the help of your realtor website designer and developer can come in handy.
Link you to other experts
A lot of work goes into a real estate website before it's become successful. There's content that needs to be generated and published regularly; there's the client feedback that needs to be monitored and social media platforms that need to be updated. If you don't have time to manage all of these aspects, you may need to outsource these duties to a third-party. In this case, your designer and developer may recommend a virtual assistant or content creator that they know to help out.
Conclusion
A real estate website designer can do so much more. That's why you want to find one whom you can relate to and work freely.