In this age, everyone looks for products and services online before they even visit a physical store. It is important to have your business online so that you can meet the needs of these consumers and make more profits. However, it is not just enough to be online because you also need to be well visible to reach more consumers. Search engine optimization (SEO) helps you to improve the ranking of your business on Google.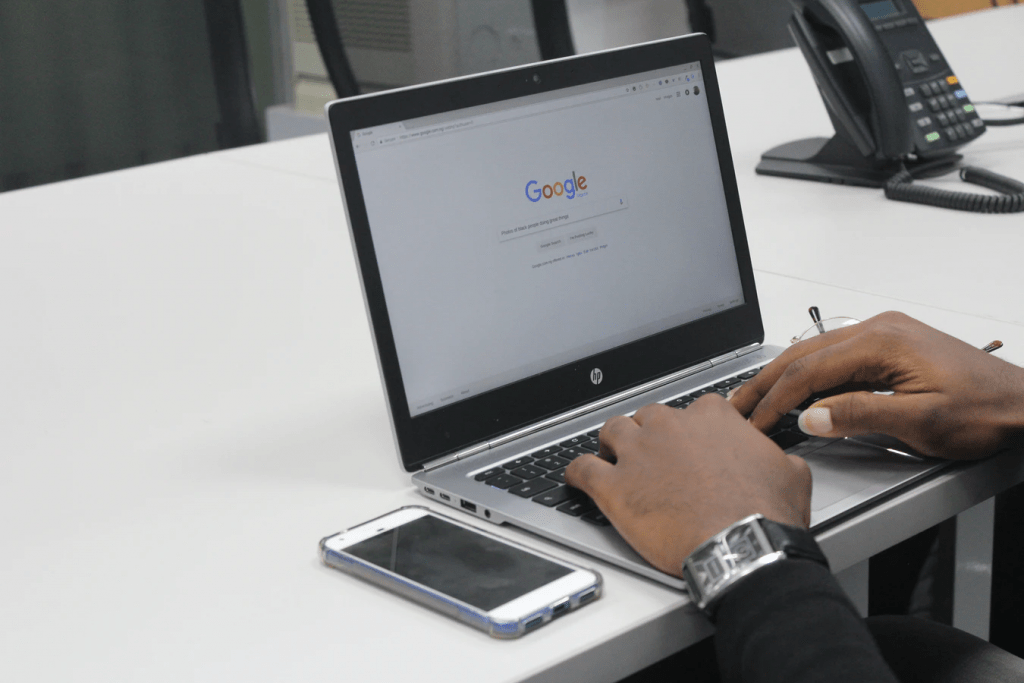 It is a fact that very few people ever read the second page of search results. Therefore, for your business to sell online, it needs to be on the first page of the search results and at the top of the list. Search engine optimization does not happen overnight and therefore you will require patience and faith in the process. The amount of time it takes to get your business at the top of the list will depend on the level of skill that you are applying in search engine optimization.
The amount of competition that your business is facing and how well your business is standing against this competition also matters in determining how fast your Google rankings improve. The budget that you invest in search engine optimization also plays a role in the speed of improving the ranking of your business on Google. Even after you achieve a good ranking on Google, it is important to keep improving your website to maintain this position.
Set Up a Good Foundation for Your Business
Before trying to improve your ranking on Google, it is important to have a good website. It is crucial to ensure that your website has a good structure that allows the users to easily navigate through. Having good information architecture will draw more users to your website. Most people tend to ignore ambiguous sites which they find hard to understand.
Improving the structure of your website makes it easy for Google bots to crawl and this makes it easy for you to do search engine optimization. Having a good website with rich content is the foundation on which you base your efforts to improve your visibility on Google. Constantly update your website so that Google knows that it is active and dynamic.
Do On-Page Optimization
Optimizations on your page help Google to crawl your website, the result is that the users can easily navigate the page. On-page optimization, as explained by Matthew Woodward on his review at https://www.matthewwoodward.co.uk/seo/reviews/surfer-seo/, includes improving the structure of your articles and any other data on your website. Google ranks content with a great structure higher and such articles can appear in the Google knowledge box.
Other ways for On-Page optimization is to have articles with great and relevant titles and to have keywords that have a high performance. It is also crucial to have URL structures that are easy to crawl. Having clickable meta descriptions in your articles also helps to improve the ease with which users navigate your page. All these will help to improve your ranking on Google as well as improving the appearance of your website.
Improve the Speed of Your Website
If you try to open a website and it loads slowly, the highest probability is that you will close it and search for one that loads faster. If your website takes more than a few seconds to load, you will likely lose many potential customers. For every extra second that it takes to load your website, you lose a potential sale. The final result is that your website will be abandoned and you will have a poor tanking on Google.
To solve this problem, you should continuously monitor how fast your page loads. You can improve the speed by compressing and optimizing the images on your page. You can also do browser caching. The resource files are stored on the user's PC such that they do not have to load these resources again when they open a new page. You can also merge many files into one file so save on the time it takes to load each file.
Work on the Links on Your Website
Having inbound links on your website is one of the ways to improve your Google rankings. While making use of links, it is crucial to ensure that they are legitimate and that they are from high-authority sources. Google ranks such links higher because they are trustworthy. Having internal links in your content makes it easy for people to use your website and also increases the time that users spend on your site.
If there are any external or internal links on your site, remove them. This is because such links make it harder for the users to navigate in your site and this lowers your Google ranking. It also helps to have backlinks which are links from other sites that lead to your site which signify that you have a trustworthy site and this increases the traffic in your site. To improve your ranking on Google, you can also turn the mentions of your products or brand into inbound links. It also helps to
Optimize for Local Search and Voice Search
Because many people search for business" near me" it is important that you claim your Google My Business listing. This increases the chances of your business appearing in local searches because Google will list it in local directories. In the long run, this will improve the reputation of your business and the online reviews that you get.
More and more people are using the voice search feature on their smartphones and it is, therefore, crucial to ensure that your business can be found on voice search. To do this, put voice search phrases on your website. These voice search phrases will be effective if you use full sentences that are phrased as they would come out in a natural conversation. Avoid using one word for voice search.
In conclusion, having the top ranking in Google is good for your business because you will make more sales. Some of how you can improve your Google visibility is by having a website with a great structure and rich content and improving the speed of your site. Doing on-page optimization with relevant, appealing titles and URLs is another way to go up the ranking on Google. It is also important to include internal and external links in the content on your website and have your business on local and voice search.