Twitter is an excellent social media platform for every brand trying to build a strong reputation online and generate buzz offline. With only a 280 characters limit, Twitter is known for its direct approach. Twitter has emerged as one of the leading social media marketing platforms in the past decade.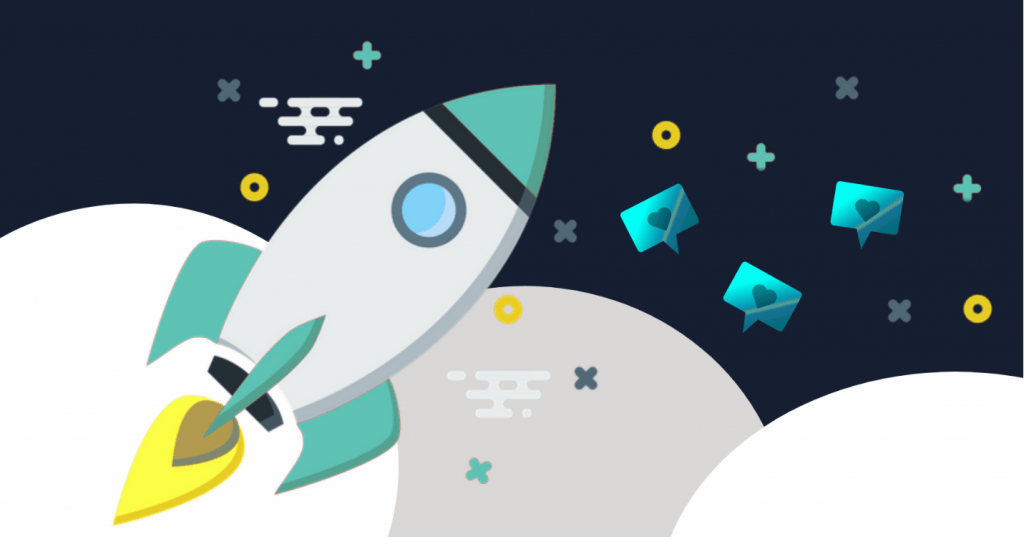 The platform is also one of the most sought-after by users for connecting with brands and expressing their opinions. To increase their social media presence, businesses and marketers invest a great deal of resources in Twitter. In the process, Twitter has evolved into one of the most competitive social media marketing platforms.
Have a look at these stats to understand how powerful Twitter is as a marketing platform:
1. There are 206 Million monetizable daily active users. That number is up 8% since Q3 2020, an increase of 27 million users.
2. The largest age demographic i.e., 28.9% of users fall into the age group of 25-34 years.
3. 59% of users regularly use Twitter to get updated with the latest news.
4. Twitter's user base is predicted to grow 2.4% in 2021.
Be sure to use Twitter to market your brand if you are reevaluating your marketing strategy. Before we discuss Twitter's Marketing Strategy, let us first understand what it is. An effective Twitter marketing strategy entails creating, publishing, and distributing content through Twitter to reach your target audience, followers, and buyer personas. Such a strategy is intended to increase sales, increase brand recognition, attract new followers and leads, and boost conversions.
In this section, let's talk about the ways you can use Twitter to market your business now that we understand what a Twitter marketing strategy is and what makes it unique. You can use these tips to boost conversions, build lasting relationships with your followers, and raise your brand's awareness.
1. Enhance your Twitter profile:
A person viewing your Twitter profile should immediately recognize that it belongs to your company. In other words, you need to customize and brand your Twitter profile with your logo, colors, and other recognizable and memorable elements.
Your Twitter handle should include your company's name so that customers, followers, and fans can easily search for your account; use a unique image such as your logo for your header and profile photo. Be sure to include a 160-character synopsis of your brand. A mission statement, a blurb about your company, or something funny and engaging can all be included. Direct traffic directly to your website by linking your website URL.
2. Use visual content to get past the 280-character limit:
As a brand, you might find the 280-character limit restricts the kind of message you can convey. Visual content plays a key role here. Your opinions can be expressed in full with the help of making use of attractive images and videos.
In recent years, there has been an increase in the consumption of visual media. When compared to posting tweets alone, it can help you gain more engagement.
Adding hashtags to your content can help you increase engagement. The hashtag has been proven to increase engagement by two times compared to tweets without a hashtag. In contrast, tweets that include two or less hashtags show a 17% drop in engagement.
The engagement statistics of any hashtag should be tracked, analyzed, and monitored by your digital marketing team. You can view engagement statistics for hashtags related to your domain and identify popular hashtags. Your content can be made more visible by leveraging these hashtags. Using it can also help you target users who share similar interests.
4. Promote your best tweets and content:
Engaged tweets usually mean that your followers are interested in what you're sharing. Your brand can benefit from these tweets. To gain more followers for your brand's Twitter profile, you can promote such tweets.
Increasing social media exposure and brand recognition can also be achieved by promoting high-engagement tweets. Make sure that you incorporate it into your content strategy as well.
5. Make Use of Twitter Ads:
In order to develop a successful Twitter marketing campaign, one should utilize Twitter Ads. Whether you want to grow your accounts' followers or increase conversions, Twitter Ads will surely help you achieve the same.
Your objectives should include video views, reach, website clicks, followers, engagement, and more. Your costs will also be directly affected by whatever objective you choose. It is a fact that over 206 million Twitter accounts are monetizable, which means these are the accounts that are able to see advertisements. Using Twitter ads as a means of paid marketing, it is possible to boost engagement immediately.
6. Pin Content On Your Profile
An effective Twitter marketing strategy is to pin tweets to increase engagement and attract new followers. When you pin your content to Twitter, it shows up at the top of your feed, which will increase engagement and impressions. However, you must be cautious when choosing which tweets to pin to your Twitter feed. You should only promote the most successful tweets.
7. Learn to use emojis:
Emojis make it easy to express emotions through simple symbols. Emojis are so popular that every major social media platform, including Twitter, has developed its own emoji set. Tweets with emojis have been proven to attract 25% more engagement than tweets without emojis. However, remember that you will not be able to gain anything from adding unrelated emojis. Only those emojis that are related to or associated with the content should be added.
8. Make Use of Twitter polls to analyze user opinions
A Twitter poll is an excellent feature provided by Twitter that allows you to ask user opinions and analyze them. In addition to asking general questions about content, feedback, and product development, you can also post specific questions about the content. Using this method can help you better understand your users' needs and connect with them. By analyzing these insights, you can plan a successful content strategy or gauge demand for new products before launching.
9. Make Use of Gated Content:
Twitter marketing strategies that include gated content are effective for driving traffic to your brand's website and increasing engagement. Users are only able to access gated content after completing a specific action.
It is as simple as sharing or retweeting a blog post on Twitter if you want to read it on Twitter. The content of the blog is accessible after you complete this action. In addition to driving traffic to your website, this move increases engagement.
10. Make Use of Twitter Moments
Twitter Moments are collections of tweets related to a certain topic or event. These are like "best of" collections of tweets about the topic of your choice. Twitter's Moments section, for instance, includes sections for "News", "Today", "Fun", and "Entertainment". It would be very engaging if you could create your own section of Moments and add it to your profile.
As a way to promote your business' events and campaigns, you might want to decide to group tweets from your Twitter Moments into groups. Additionally, they help with your marketing tactics by providing you with an engaging way to discuss important topics and/or events about your business that will help you share your brand with the public.
11. Get Verified On Twitter
Depending on the size of your business and your industry, you might choose to apply to have your Twitter profile verified. According to Twitter, account verification is only accepted for accounts that are related to "music, acting, fashion, government, politics, religion, journalism, media, sports, business, and other key interest areas."
If your application is accepted and your profile is verified, Twitter will add a badge with a blue checkmark inside of it to your handle. A genuine and authentic account is symbolized by this.
Conclusion
Almost any type of business can use Twitter as a tool for marketing and promoting themselves. Increase traffic to your website, increase brand awareness, increase engagement, boost conversions, and increase sales by using Twitter as a tool smartly. Visit Twesocial and read the Twesocial reviews to know about their boosting service for Twitter. Start sharing content on Twitter to help you grow your business using Twitter for business tactics and the marketing tips and tricks discussed above.
Author: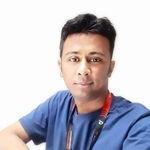 Jigar Agrawal
Jigar Agrawal is Digital Marketing Manager at eSparkBiz. He is Passionate about anything related to Digital Marketing. Wants to unlock the world of technology and Social Media where every day there is a chance of new possibility as well as innovation.
Linkedin: https://www.linkedin.com/in/jigar-agrawal-seo-expert
Twitter: https://twitter.com/agrawaljigar1