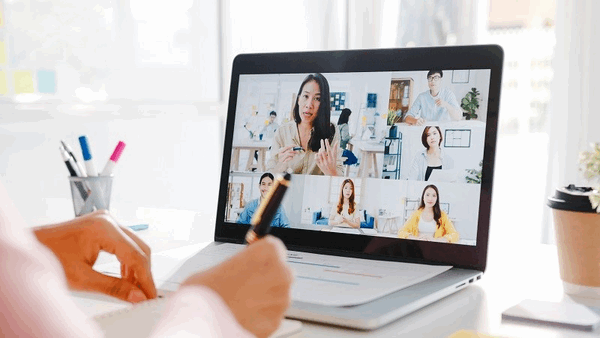 Understanding Virtual Workspace
A virtual office is one that does not have a physical location. Rather than being physically located in one area, many workplaces are electronically connected over the Internet regardless of geographical borders.
No matter where they are around the globe, employees can connect and work in a shared environment. A digital workplace combines technology, human resources, and online procedures to reduce needless expenditures.
The term "virtual office" may have seemed weird a few years ago, but it is now pretty common. Even if a corporation does not have a physical address, it can nevertheless operate as a provider of products and services. Because of the development of telecommuting and remote working, a conventional brick-and-mortar site is no longer required for a firm to function.
Virtual Workspaces: Why are they Crucial?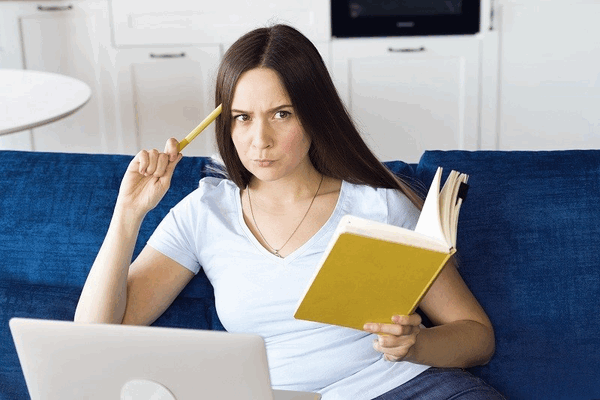 While virtual workplaces can be a fantastic way to get some work done amid these awful conditions, there are lots of other reasons to use them. Let's have a glance at the results.
Lower Costs- You can considerably decrease costs by using virtual workplaces. This might include expenditures like security, facilities, equipment, transportation, in-office coverage and travel fees for attending meetings or seminars, outsourcing costs, and so on.
Enhanced Adaptiveness- When you operate in a physical place, expanding your team entails shifting to a larger office space. With a virtual workforce, however, you can simply expand your firm up without worrying about how much additional room you'll need to handle your crew. And there's more. You also wind-up saving money on things like electricity and air conditioning.

Higher Market Scopes- Businesses are more interested in discovering and pursuing global business possibilities. With virtual workplaces and platforms like ResourceQueue, you can hire people from all around the world who speak different languages and are familiar with local markets. These individuals, in turn, can assist your company in developing new business prospects by connecting into their particular local markets and generating revenues.
Growing Revenue- With so many cost-cutting measures and improved business prospects, the gross income created by firms that use virtual workplaces has been gradually increasing. Consider not having to pay for things like building expenses, rent, energy, and water! That's a huge amount of money conserved.  On the other hand, you can extend your market internationally and gain returns, which is a win-win scenario.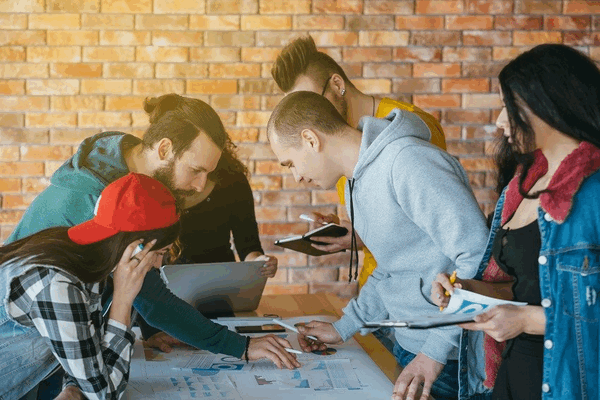 Environmentally Friendly- As an added bonus, you actually are helping the ecosystem by eliminating staff travel, which reduces emissions, and you also end up lowering your carbon emissions. It feels great to contribute towards the conservation of the environment.

Joyous Staff- When it comes to employee satisfaction, brick-and-mortar workplaces have numerous downsides. The source of employee discontent is frequent motivation and the drive to keep performing. In addition to being a boon to the company, virtual offices give employees a new way to work as well. So many employees are now used to working remotely that they likely regard virtual offices as a positive – which leads to a happier, more productive workforce.

It's not Only for Startups Anymore- It's no secret that virtual workplaces are on the increase. In these harsh economic times, businesses have acknowledged that they need to rethink their spending habits in order to remain competitive and profitable. 15 percent of a business's expenditures can be eliminated, which gives it more room to generate a profit. As a consequence, a virtual office can help keep staff happy and productive. More and more organisations are beginning to understand the perks of virtual offices, and virtual offices will soon become the rule rather than the exception.
What You Should Be Aware Of Regarding Virtual Workforce Technology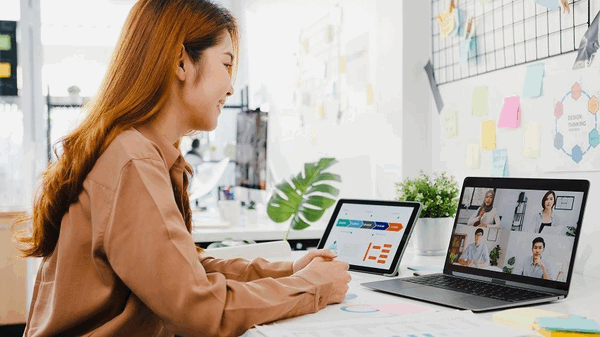 The goal of creating a virtual workforce is to make it simpler for people to work remotely across the nation or even around the globe.
You must select which tools will be used to assist your virtual workforce in communicating, holding meetings, sharing documents, managing projects, and monitoring performance.
The majority of virtual technologies are "cloud-based" services. This implies that, rather than depending on your own server, the prospective partner keeps your credential information located anywhere in the world.
Google Mail and Google Calendar are two examples of cloud-based services that many people are acquainted with. These applications will operate in any place on any system as long as you have access to an Internet browser and the required password.
The benefit of this technique is that you will not have to buy software or bother about upgrades. The programme is provided as a monthly service (and in the case of Google services, free for most users).
Evaluate the technology that will be required for a virtual workforce. In most situations, you will be able to discover a service that is inexpensive or even free.
You may need to add certain technology tools: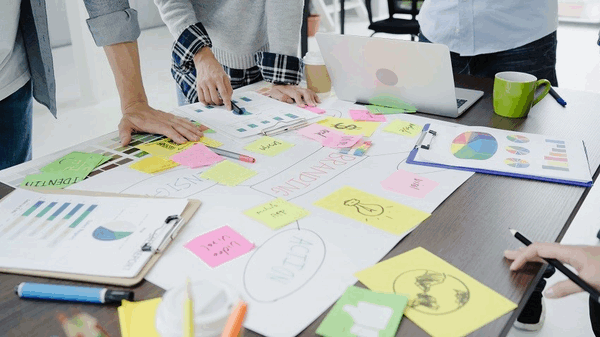 Project Management- Basecamp and Microsoft Project are examples of technology that can help you organize, plan, and track projects, as well as keep track of team work allocations and timing.

Document Storing and File Sharing- You can use these tools to securely store and share documents with the rest of the team or just authorized persons. Dropbox and Google Drive are two of the most popular tools for this objective.

Virtual Meetings- GoToMeeting and WebEx are two technologies that allow you to meet with your team through Web conferencing, interact during meetings, and even share computer screens.

Document Synergy- It is possible to generate and edit documents in real time with these tools, which allow your team members to work together. The members of the team will be able to view the modifications as they are made. As an example, Google Docs can be used for this purpose.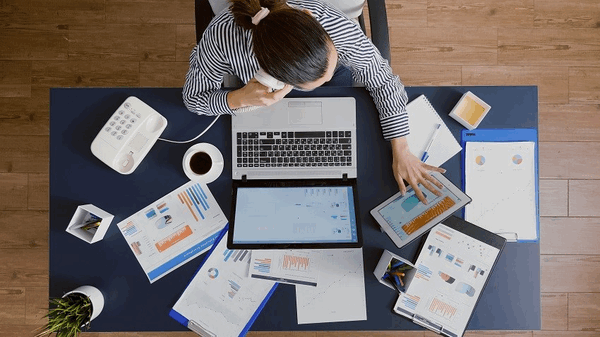 Planning- With these tools, it's easy to organize virtual team meetings. Doodle and Google Calendar are two of the many options available to users.

Mobile Applications- There are a number of mobile apps available for smartphones and tablets that can be used by your sales or support teams. In addition to helping, you raise your revenue, these tools can also assist you enhance customer service. IP resent is a choice for mobile sales teams, whereas ServiceMax is a service management solution.
Bottom Line
According to a recent survey, "56 percent of respondents said that their digital improvements have already increased profits." Businesses can save a lot of money and resources by adopting digital workplaces. But the most valuable asset of all is time.
As a result of being able to search for a file quickly, save time on travel, provide solutions to customers swiftly, and get their work done more efficiently, employees feel a level of happiness unlike anything they've ever experienced.
It's probably time for your company to evolve to a virtual environment, or you'll be left behind.