The idea of making extra bucks while you travel the world is amazing. Blogs are a good starting point that will help to supplement your travel expenses and cater to your family. However, it is not as easy as it sounds since you need to invest and commit to start making money.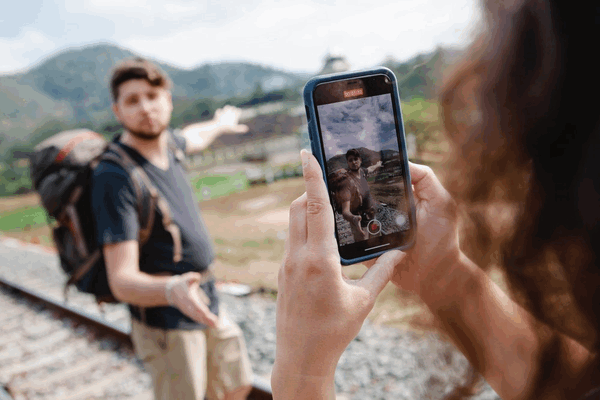 With hundreds of thousands of people creating blogs every year, there is stiff competition for the same audience. Nonetheless, making money through your travel blogs is highly dependent on the strategy you apply. So how do you monetize your travel blog? Keep reading.
Affiliate Marketing
Becoming an affiliate marketer for products that you like to use is a rewarding way of making money. Essentially, you will work as an intermediary between companies and audiences on your blog. For every referral you bring to the company leading to a conversion, you earn a commission.
Affiliate marketing is not just about bombarding your readers with links to purchase products. It would be best to show your readers what they are missing out on by not using the products. In addition, it would help if you informed your visitors how to use the product with backup proof of your journey. Finally, always use a disclaimer that you will earn a commission when they purchase through your link.
Sell Your Visual Media
Multimedia plays a significant role in your traveling endeavors. People feel inspired to travel through visually appealing views of hikes, zip-lining, kayaking, and other travel activities. To monetize your travel, you may opt to sell photos from your travel on your blog. Showcase some of the photos to convince visitors into buying your images on sites such as Shutterstock, Adobe Stock, Alamy, Etsy, or directly from you.
Commercializing your videos is another way to make money. For example, you may open a YouTube channel and embed video links on your blog posts. You can also use other platforms such as Vimeo, iTunes, or Uscreen.
Sell Your Products
Become an entrepreneur by creating your products and selling them on your blog. You may be wondering what type of products to come up with. Here is an idea of what you may want to include:
Consulting services: Make money by offering guidance to other travel bloggers through speaking and consultancy services.
Writing: Convert your travel experience into money through the selling of travel guidebooks. You may also consider freelance writing for another travel website for cash.
Online Courses: Start an online course to teach other bloggers how to go about affiliate marketing, gaining partnerships with travel brands and tourism boards.
Use Paid Ads
Contextual advertising is a popular and easy way of passively making money. Google Adsense is a perfect way of earning through ads. The company will place a unique code on your blog, which, when clicked, earns you some money. For maximum payout, it is important to place Adsense on the post with the most traffic.
Sponsored Posts
Earnings from sponsored posts entail campaigning for a particular brand. First, you need to identify an influencer network, and if you do not have access to influencer networks, you may opt to reach out to brands out of the blue and try your luck. These companies help you minimize the time for cold pitching to brands not interested in working with influencers.
Paid Press/FAM Trips
The paid press/FAM trips are every travel blogger's wish. It involves getting paid to travel to a particular destination. Although it sounds too good to be true, some companies will hire you to go camping in Florida to document your travel experience for other potential clients.
Link Building
Popularly called text-link advertising, this strategy helps you earn money by integrating backlinks to other companies' sites on your blogs. The idea is to increase the traffic of people visiting their website. However, it is not recommended since it may result in punishment by Google.
Conclusion
If you are passionate about traveling and already have a blog, making a living out of it is possible. Although traveling to new destinations all year round is an expensive affair, you may receive donations through patronage programs where your fans will send you money for your travel needs. Thus, it is possible to be financially independent through blogging by using the above methods.