A good content management system (CMS) can indeed help you make the most of the content you develop for your website. Are you, nevertheless, quietly pondering what it all means? Don't be concerned. Everybody has to start somewhere. You may rest assured that deciding on the best platform for your website and business is a difficult task.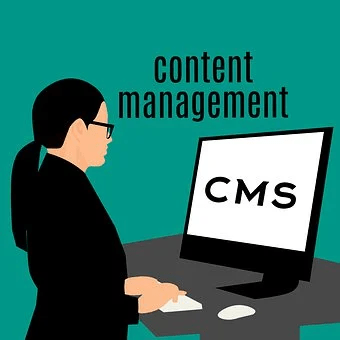 Whether you're new to content management tools or want to upgrade to a better, more simplified way of doing things, we've got you covered. Let's take a look at the four things you should be aware of regarding content management systems.
1. How it Works
Users can manage material from a dashboard for the internal user interface with the help of a content management system. In its software, which you can install with a single click, you can acquire information about various forms of content. Thus, it allows you to access the tool more efficiently and use it for marketing purposes. You might be surprised to hear that some of the most popular CMS solutions are open-source platforms offered for free. It means you'll have access to some of the best tools for making your website easier to manage.
WordPress, for example, is frequently referred to as a "core feature" for creating websites, with WordPress core serving as the base. On the other hand, all content management systems will allow users to extend basic functionality by adding new code or installing plugins. In addition, some are more user-friendly or intuitive to deal with than others.
2. Main Functions of a Content Management System
It may appear straightforward, but creating and posting fresh material on a website involves a lot of work. Moreover, to be visible online, each of those elements requires the assistance of CMS. When we look at some of the system's primary functions, this becomes further clearer:
Creation and publication of pages
Text and code editing
Commentary moderation
Stock control and sales system
Installation of plugins and add-ons to extend the functionalities of the website
Library of media, to upload images and videos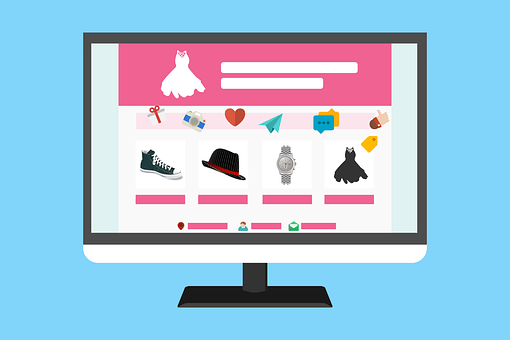 3. Different Types of Content Management Solutions
Content management system software's primary goal is to make content processes easier for non-technical users. Instead of battling with programming, users can concentrate on creating, organizing, and delivering information.
Understanding the many types is essential to selecting the best option for your company. Here are five standard content management tools for organizing digital content:
Component Content Management System (CCMS)
A CCMS varies from a traditional content management system in that it organizes content at the granular level. For example, it takes words, phrases, paragraphs, or photographs and keeps them in a single repository instead of handling material page by page.
Components are saved once, allowing for maximum content reuse. In addition, the CCMS serves as a reliable source of content available in mobile, PDF, and print formats.
Document Management System (DMS)
The use of paper is rapidly dwindling. Paper-based file tracking is a thing of the past. A document management system (DMS) provides a paperless solution for managing, storing, and tracking documents on the cloud. It offers a fully automated solution for uploading, processing, and distributing business documents without the need to print, copy, or scan them.
Enterprise Content Management System (ECM)
An ECM gathers, organizes, and distributes an organization's documentation, ensuring that vital information reaches the right people. It also provides simple access to the content that all members of an organization require to accomplish projects and make critical choices.
Web Content Management System (WCMS)
A website content management system (WCMS) allows users to manage digital components of a website without having any prior knowledge of markup languages or web programming. A web content management system (WCMS) aids in the management of digital information by providing collaboration, authoring, and administration tools.
Digital Asset Management System (DAM)
Users can easily save, organize, and digital exchange content with the help of a DAM. Clients, workers, and contractors can access digital information through a DAM's accessible, unified library. It's also cloud-based, allowing users to access material from any location.
4. Features of Content Management Systems
While each content management system is unique, they nonetheless have a few critical elements in common. Among them are the following:
Extensibility and flexibility: Provides the fundamentals upon which you can construct a dynamic and distinctive site by adding new functions.
Open API: Using an open Application Programming Interface (API) allows you to manage your material without using the site's default interface.
Permission control: It's critical for security to designate user roles so that everyone has access to the content and functionality they need to complete their duties.
Scalability: Most websites expand with time, both in terms of content and the number of visitors they receive. As a result, a content management system is designed to grow with your site's needs.
Multilingual support: The internet isn't limited to a single language, and your website shouldn't be either. As a result, the majority of these platforms are available in various languages and are also easily translatable.
Always keep your company's objective in mind when you or your developers are looking at installation, modules, search and retrieval, or service and support in a content management system. Know your objectives, and how may the factors above assist you in achieving them.