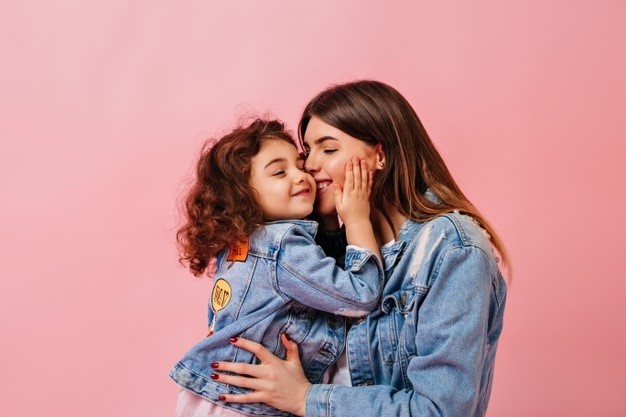 Taking care of the household and children as a stay-at-home mom isn't an easy task. You have to ensure that your children get tasty meals, clean clothes, and a comfy and neat room to sleep in. But, it often happens that stay-at-home moms get so invested in taking care of their children that they forget to take some time off and schedule selfcare days for themselves.
So, if you want to feel beautiful and empowered again, it's time to change your habits and find some self-loving practices to improve the quality of your life. Here are some ways to look elegant as a stay home mom that will inspire you to refresh your wardrobe and make a daily routine to become your best self.
Quick makeup routine
If you have to take your kids to school or a daycare centre, you probably don't have time to do full face makeup every morning. But, instead of keeping all your lipsticks and eyeliners for special occasions, you can find a simple makeup morning routine that works for you and doesn't affect your schedule.
For example, you might find it helpful to freshen up after your morning skincare routine with a bit of concealer under your eyes and a stroke of mascara. You can also apply your favourite tinted lip balm and fill your eyebrows with eyeshadow in less than five minutes. This simple morning routine will make you feel more accomplished and better about yourself.
Style your hair
When it comes to styling your hair, all you need to do is put your hair in a ponytail to achieve a simple yet stylish look. If it's been a few days since the last time you've washed your hair, use dry shampoo to freshen up your hairstyle, or use hair rollers for perfect curls before going to bed.
Focus on clothes that fit you well
Stylish picks that fit you well can help you enhance your figure. What's more, it would be best to opt for clothes that make you feel comfortable whether you're cleaning your house, taking your kids to school or going shopping. So, take the baggy garments out of your wardrobe and search for clothing picks that make you feel better about your body.
What's more, wearing jeans around the house while doing the housework will only make your routine more unpleasant. When you're in the house, put on a black pair of leggings, a comfy shirt, and a cosy pair of socks, and you will always look put together.
Do something outside your comfort zone
Experimenting with your style and stepping outside your comfort zone will make you feel young and empowered again. If you want to buy a new dress or treat yourself to a new pair of heels, create your budget and go for it! Moreover, if you're looking for adventures that can help you enhance your style and make you look more elegant, visit an ear piercing studio and get your ears pierced if you haven't done it before.
This will allow you to add more accessories to your everyday fit and make you look more beautiful when you're getting ready for a date with your spouse, or any other special occasion for that matter.
Layer your clothes like a pro
Layering clothes, especially during colder weather, will help you create unique and chic combos with minimal effort. Invest in transitional clothing picks that will allow you to feel and move with comfort when you're out, but also be sure to find clothes that are easy to take off once you go inside.
Light cardigans and denim jackets are excellent examples of stylish transitional clothing picks, as you can always tie them around your waist or put them in a bag if the weather is too hot for an additional layer.
Conclusion
If your child is still a toddler, you already know how challenging it is to find some time for yourself. Still, pampering yourself every now and then will allow you to look after your body and mind. Now that you know how to look put together even if you have to take care of your children, you can finally find ways to make yourself feel comfortable and elegant again, all that while juggling work, free time and kids.