Perhaps you've begun to consider how you'll deal with your clients at Christmas? Are you thinking about purchasing personalized corporate Christmas cards for them? It may appear a bit early to be thinking about Christmas, but we all know that the process might get clogged when it comes to mail in that period. Yes, it's indeed the busiest time of year. That is why beginning to consider them now is critical.
If you're not sure if personalized Corporate Christmas cards are the best option for you and your company, consider learning about their advantages. The amount of fun a simple personalized Corporate Christmas card can have is surprising.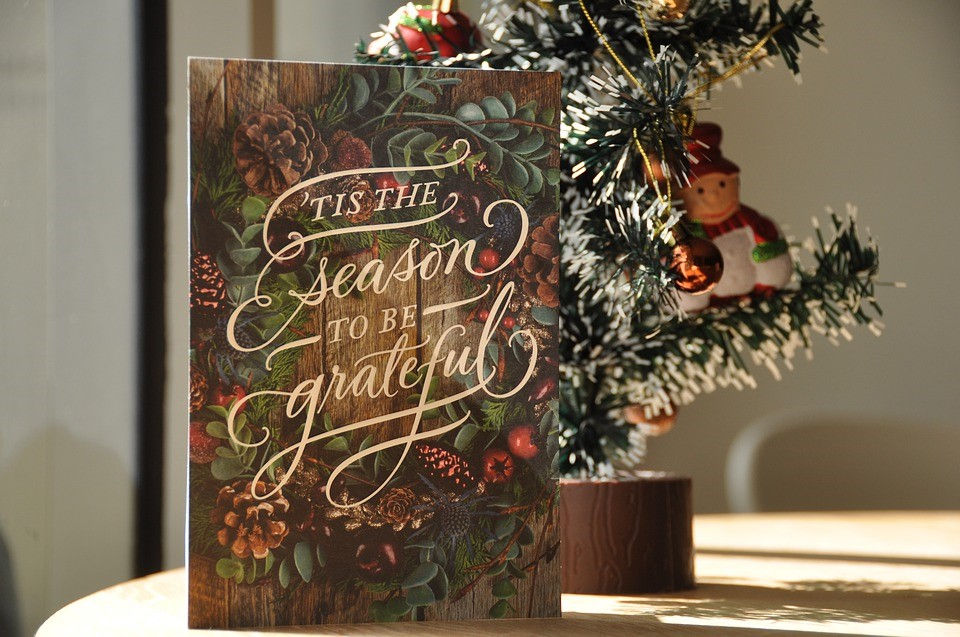 Christmas Card Tips for Saving Money
Stick To Classic-Size Christmas Cards.
Although shipping is not extremely expensive, it can still add up if you buy numerous items at once. To save money, stick with a standard-size card (length divided by height is less than 1.3 or greater than 2.5). Letters with large typefaces are expensive because they must be hand-stamped and don't fit through the postal machines.
Avoid adding superfluous frills, clasps, string, or buttons to the envelope. Items that make the envelope surface uneven and hard materials like wood or metal should be avoided. These things will raise the cost of delivery.
Select An Online Printing Business.
If you want to get your Christmas cards printed and ready to send, plenty of custom online printing services are available. Not only will they print your cards, but they will also send them out on time.
They give each card a wide range of alternatives to feel unique to your customer. Is it possible that you'll change the picture with each one? If it's possible, would you want to see their names or initials? You might also wish to have the address and text written in a handwritten style. Of course, they would be able to help you with this!
Choose Easy-Find Paper.
Some clients want a particular paper to make their Christmas cards more unique. However, most printers already have excellent papers available. Two popular choices are felt and linen paper, which has a traditional appearance and feel. If a printer needs to purchase a different paper, the price will increase.
Many times, the "special papers" are significantly overpriced. Before telling them what type of paper you need, ask your printer what paper they have available for use. They might have any kind of samples that can help you save money.
Make Your Christmas Cards Flat.
The majority of people choose between two different styles of Christmas cards: flat and folded. Because it's twice as much paper, folded cards are more costly. And seem bulkier during postage. So, stick to flat Christmas cards to save.
What Are The Benefits Of Sending Corporate Christmas Cards?
Portrays Appreciation.
Customized corporate Christmas cards (https://www.nbcnews.com/business/consumer/time-mail-holiday-cards-can-find-rcna4262) are ideal for expressing your regard for your clients. It demonstrates that you as a company have gone above and beyond others to demonstrate your appreciation for and consideration for your clients.
Not everyone gets Christmas cards, so why not be the reason they smile when they get one this year from you?
Builds Brand Loyalty.
Personalized corporate Christmas cards encourage consumers to remain loyal to your firm. Personalized corporate Christmas cards demonstrate that you care and are well received by your consumers.
Customers that have a unique offering or are from the area will be more inclined to remember you and perhaps reach out to you for your services. It reminds them that you're still there for them if they need assistance.
Cultivates A More Personal Relationship.
Personalized corporate Christmas cards offer your business a more personable and relatable feel. The fact that it is personalized makes a personalized Corporate Christmas card special! You may customize each message to match the recipient.
This makes the receiver feel special, as though you took the time to figure out and create something unique for them. It also lends a more personal element to the firm, which isn't always easy.
Encourages Communication with Customers.
You may portray your organization in a less commercial and salesy style through personalized corporate Christmas cards (https://www.pens.com/blog/what-to-write-in-holiday-cards-for-clients-employees/). Personalized Corporate Christmas cards are an extraordinary approach to communicating with your clients in a more personable way.
It gives you a chance to add a personal message that talks more about you as a person and demonstrates your care towards others beyond just your client's needs.
If you want to send customized Corporate Christmas cards this holiday season, you must be proactive! All it takes is finding a reputed online printing company to make customized Christmas cards to match your business needs.