Never mind that there are other special occasions before we celebrate Christmas, but as far as Filipinos are concerned, as soon as we usher in the "ber" months, the holiday cheer has formally started. Christmas in the Philippines is known as the longest in the world. It starts in September and ends sometime January, or some 10 pounds later.
"Ber" months in the Philippines is legendary. Not even strong typhoons or crazy political events can dampen the Filipino spirit. It is that time of the year when everyone is in the mood for fun and, of course, food and booze.
Let's take a look at some Filipino activities during the "ber" months that makes Christmas truly merry.
Of lights and parol
Photo courtesy of michael_swan via Flickr
No matter how small or humble a house is, chances are that a parol hangs on the door or the window. Christmas preparation for Filipinos involves dusting off old decorative pieces. Most Filipino families find it rather eventful to pull out old decors off a box and hang them again. The parol, inspired by the start that guided the three kings during the Nativity, dominates houses and streets. Kids are giddy around the Christmas tree as they hang holiday ornaments. Some even channel their inner Martha Stewart for DIY Christmas projects.
Shopping for gifts

Photo courtesy of incrediblethots via Flickr
Who cares about traffic? Shopping for gifts at crowded malls has already become a Christmas tradition among Filipinos. Between the months of September and December, Filipino workers receive bonuses and cash gifts which they normally spend on mall sales. It also helps that during the "ber" months, the ambience in shopping malls are very festive with joyous carols on speakers and every shop or corner decorated with Christmas ornaments.
"Welcome home"
Photo courtesy of Jeff Youngstrom via Flickr
The one place where you can find the happiest Filipinos at this time of the year is at the arrival section at the airport. More than 10 million Filipinos are living or working abroad and most of them book their homecoming flights on Christmas.
Tight hugs shared between reunited families is definitely one of the purest and warmest sights all year round. Sometimes a jeep-load or van-full of relatives welcome the returning family member. At home, a simple salo-salo or get-together awaits. Apart from food that the returning relative terribly missed while being away, there's also a lot of booze and a lot of karaoke. Of course, family members can hardly wait to open the balikbayan boxes that their relative probably spent a year filling with pasalubong or gifts.
Organizing countless parties
Photo courtesy of vivienviv0 via Pixabay
Filipinos are truly experts on how to prepare for the Christmas season. As Christmas approaches, the number of groups that you are a part of on social media just starts to grow. There's one group talking about a high school reunion, another for college reunion, and yet another one for former officemates. You spend weeks just deciding where to meet up so you can finally plan and organize your Christmas party or reunion.
Legendary party hopping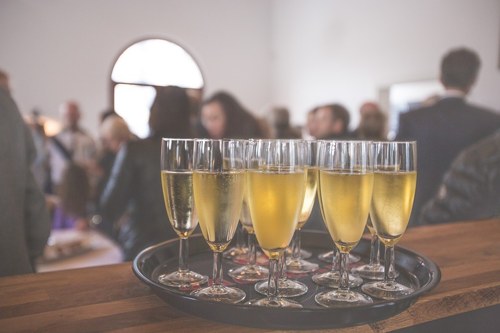 Photo courtesy of Pexels via Pixabay
There could never be enough food or booze during the Christmas months. Suddenly, your appetite is enhanced and your stomach can take in a week's worth of food in just one night. But more than the food, it is the fun and the stories.
Starting mid-November, it is already almost impossible for you to get a reservation at a restaurant. Parties have been booked for most weekends. And during this time, even weekdays become Friday nights with people partying up to the wee hours of the morning.
Sweet carols
Photo courtesy of USAG-Humphreys via Flickr
Christmas carols dominate the airwaves during the "ber" months. Speakers at malls also have Christmas songs on loop.
And while some are just annoyed by kids knocking on their doors to sing carols and ask for favor, Christmas in the Philippines will never be the same without the innocent and sweet voices of children singing their hearts out for a few coins.
When charity is in fashion
Among the best "ber" months activities is giving back. Corporate groups, old classmates or groups of friends organize parties in charity homes. After all, what better way to show gratitude after a fruitful, albeit challenging, year than by paying it forward. This among the most rewarding activities one can be a part of during the season of joy and giving.
"Raket pa more"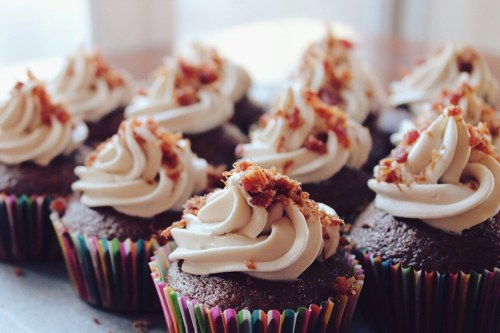 Photo courtesy of Unsplash via Pixabay
The "ber" months is also the perfect time to start a business, however small. People are unusually generous and they have extra cash, so whether you plan to sell clothes or cupcakes online, you are most likely to thrive.
During this time, entrepreneurial minds try to think of a raket or an extra money-making venture. Apart from social media, there are also a lot of bazaars where one can sell and earn.
"Ber" travel
Summer is a favorite time to hit the beach and commune with nature. But "ber" months are pretty solid, too. With airlines offering promo seats, families and friends scramble to book a flight or plan a road trip. This is also a good time to travel because the weather isn't so hot and humid, and with most places in the country preparing for Christmas, expect your destinations to be a bit more festive. Just be wary of storm and typhoon alerts.
Blessings at dawn
Photo courtesy of Shubert Ciencia via Flickr
On December 16, or nine days before Christmas, the real countdown begins. Filipinos, being from a predominantly Catholic country, hear misa de aguinaldo or simbang gabi (masses celebrated at dawn). Apart from the feeling of being blessed, Filipinos also look forward to getting their hands on bibingka and puto bumbong, rice desserts that are associated with the Christmas season.
Christmas is indeed more fun in the Philippines. And the good thing is, it starts very early that people prepare for it while they also prepare for trick or treat on Halloween. The holidays are heartwarming, but what makes it even more fun and meaningful is the months of preparation leading to Christmas.
Sources:
http://asianjournal.com/lifestyle/the-season-of-ber-months/
http://bakitwhy.com/articles/september-1st-first-day-ber-months-and-countdown-christmas
http://thepoc.net/index.php/things-to-look-forward-to-during-ber-months/
http://www.bestspotsph.com/2012/09/filipino-christmas-longest-christmas.html