As an entrepreneur, you have to deal with a whole new set of responsibilities. Unlike when you were still new to the job market and working for somebody else, you now need to take care of all the nuts and bolts of the business by yourself. You have to oversee the management of your business locations, procure your own equipment, cater to the needs of your employees, carry out your own quality control, and deal with any problem that might arise.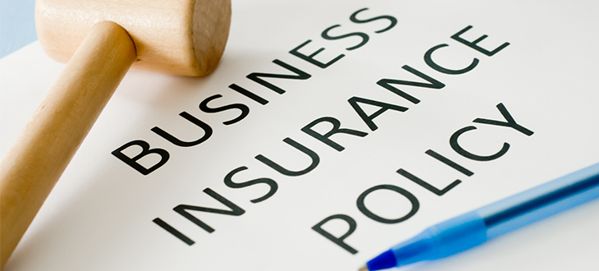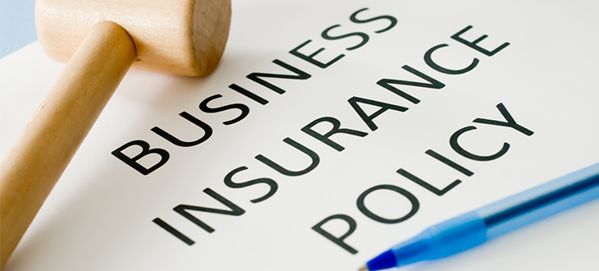 One essential but underrated task you must do to protect your business's longevity is to invest in insurance. You would need some form of financial protection in place so that your hard-won investment does not go down the drain if the worst happens.
Unsure on how to go about insuring your business? We break down what you may need to know before you acquire all the necessary protections:
Go over your assets
Before anything else, first look into what business assets you currently have. Start with your human capital. Sign your business up with a basic health plan like PhilHealth so that your employees can receive medical benefits (In certain situations, this is required by law).
Next, review your physical assets like cash, property, equipment, and warehouse goods. If your business makes use of commercial vehicles like cars or delivery trucks, take the time to compare car insurance rates and find plans that are compatible with your vehicle or your fleet.
Business insurance by industry
In recent years, it has become increasingly common for the country's major insurance providers to offer niche products for popular high-risk industries. Specific examples you may come across include products for the marine, energy, construction, engineering, or manufacturing fields. These are all examples of industries that come with higher-than-average odds for risk, whether towards personnel or equipment.
Business insurance by asset
If your business doesn't fall under any of the targeted industries above, you should still look into getting more standard, general-purpose insurance options. Note that your industry's main governing body may still prescribe some mandatory insurance protections for your operation.
Going back to our very first section, we can classify business insurance according to the asset being protected. For simplicity's sake, let's use three broad categories: your employees, your material assets, and your target customers.
Business insurance for your employees
As manpower makes up the backbone of any successful business, it would be in your best interest to ensure your employees' well-being. On top of basic health insurance, you should also look into the costs of more targeted insurance products relevant to your employees' duties.
SME Toolkit Philippines identifies the following examples of business insurance geared towards you and your people:
Health Insurance
Disability Insurance
Life Insurance
Keyman Insurance
Workers' Compensation Insurance
Business insurance for your goods
One of the more diversified segments of the business insurance industry, these products cover insurance for every non-human aspect of your business. Examples of these given by SME Toolkit Philippines include:
Business Owner's Policy
General Liability Insurance
Property Insurance
Professional Liability (Errors & Omissions) Insurance
Commercial Automobile Insurance
Umbrella Insurance
Business Income/Extra Expense Insurance
Product Liability Insurance
Extra Equipment Insurance
Specialized Equipment Insurance
You may need an experts' advice in getting to know what to cover and what type of coverage to get. Don't be afraid to ask the insurance providers' representatives about these. Their years of experience with several clients can be used for you to determine the specific minimum coverage your business needs.
Also, regardless of what hazards you may encounter in your line of work, make sure to look for the basic business insurance products geared towards events like fire, burglary, or Acts of God (e.g. floods, typhoons, earthquakes).
Business insurance for your customers
If you are concerned about getting into a lawsuit with a customer over one of your goods or services, you may consider looking into some form of third-party liability insurance for your business. This should extend not only to end-use consumers, but also to big-name clients you may enter business deals with in the future.
Look into the particulars of a given general liability policy, including its limitations when a customer incurs personal injury or property damage in your business premises. Some general liability policies offer blanket coverage for both your employees and your customers, though this may not be the case everywhere.
Shop around for insurance providers
After listing down the minimum to maximum coverage that you would need, it is time to go shopping for policies.
In the Philippines, there are a lot of companies that offer insurance for big to medium scale businesses but not a lot for small ones. For a startup with very few employees, SSS and PhilHealth are usually the most common option for owners. However, these government ran services does not cover protection for potential losses, rather just your employees.
Although it will not be easy, finding the best suited coverage wouldn't also be that hard. A broker could definitely get you one, but for a price. On the other hand, if you have the patience to look around online and email different companies the specific needs that you have, you will have better options.
Some insurance company websites don't mention small business packages on the site itself but can offer similar coverage for fire, theft or burglary, and personal accident. You may opt to choose different providers for different coverages, but always make sure to gather all the quotations from as many companies as you can. This way, you will be at a better position to haggle.
Once you've acquired several quotations, weigh in the factors. The price isn't always the top basis on which company you should choose. Take reputation, trust rating and years in the industry as part of the major considerations in signing up with the company. You wouldn't want to pay cheap now then suffer the stress when disaster strikes.

About the Author:
Jeff Lizardo is a marketing associate for MoneyMax.PH, the Philippines' leading financial comparison site where you can save money by comparing financial and car insurance products and services – fast, comprehensive, and free. He's a writer, an entrepreneur and a music enthusiast. Follow him @JeffersonLizard.