Once you start making money through Forex, there are hundreds of other ways you can employ to augment your income. One of the ways to do this is to become a forex signal service provider. These are basically individuals who share their trading strategy with others.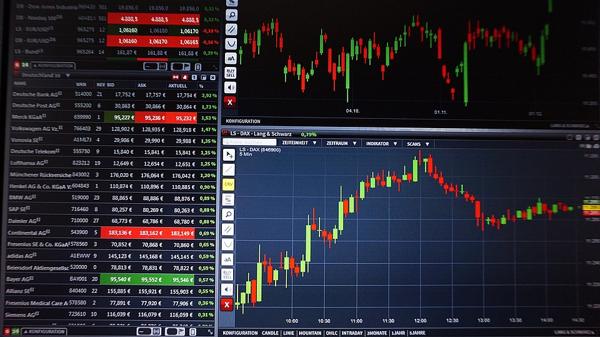 Obviously, there is no rocket science involved in establishing your own signal service. However, it still takes a great deal of time and efforts if you're actually interested in taking a step forward. In this post, you will find some basic steps that you should pursue to start a successful signal service that could bring your name into the best forex signal service reviews provider:-
Get a Trade Copier Software
The first thing you need to officially get started is to invest in a trade copier software. You can either buy a full license or can also opt for a free software that you can acquire from your broker or some other relevant source. Regardless of the option you select, you need to spend a few days getting your hands on the features and it's functioning.
Generally, these programs are incredibly simple to use, but make sure to go through the instruction manuals to know the basics. The next step would be to test the software and then you can start transmitting signals to your customers. Definitely, you cannot expect the whole process to be done overnight. Generally, you're entitled to receive a one-month free trial when you purchase a full unlimited version of the product.
Ideally, you should invest in a month or two to test run several copiers in order to avoid the bogus software.
Find a Signal Source
Once you have successfully selected your trade copier software, it's time now to find a suitable signal source for providing great and profitable signals to your clients. They can be generated either by a human source (manual) or a robotic (automatic) sources. Here, you require amazing signal source platforms that you could employ to attain verified results for your service.
A) Human Signal Source
The human signal source a.k.a. the manual approach requires trader to spend time in front of the computer to locate signals. Notably, you can easily start your own signal providing company if you're a manual trader. You won't be able to avail autopilot though.
Through manual signal source, you can analyze the forex market in a way that automatic approach can't do. With a human signal source, it's easier to assess the unforeseen and cumbrous market situations. This approach allows traders to make use of his own skills and competencies to make profitable decisions.
B) Robot Signal Source
Robot signal source, on the other hand, enables traders to establish and run signals service on autopilot. There is definitely no human involvement in the whole process. For this, you have to invest in an automated EA who could seamlessly deliver signals to your patrons. There are hundreds of automated options available online, you should however select a robot that acquires a trustworthy trading record and evidence that it actually works. Whatever option you choose for your forex signals service, just be sure to continue researching other options or test available robots to improve your service in the long run.
Have Verified Results
Once you have acquired an appropriate trade copier software for your service and also picked the best signal source, it's time now to start sending forex signals to your followers. There are basically three compensation models adopted by the copy trading or signals providing services – the fixed subscription fee, spread sharing and profit sharing. You can pick the one that best suits your requirements.
Monthly Subscription: Monthly subscription fee requires subscribers to pay a monthly fee of around $20-$500 per month. You can decide your fee but also have to share the part of it with the signal-sharing platform you're using.
Spread Sharing: This model allow signals provider to get paid on the basis of trading followers on your account. If you opt for this option, you really need to work hard to increase your followership in order to augment your commission.
Profit Sharing: Profit sharing, as its name implies, is dependent on your follower's trading performance. Your revenue as a signal service provider increases corresponding to your customer's increase in profits.
Conclusion – To Wrap Things Up!
Initiating a signal providing service demands time and effort. Plus, it will require some investment too. You will require to create a growing community of followers who can help build a strong portfolio for your business. Follow the steps mentioned above to kick-start your very own profitable signals providing company. It will earn you customers and a smooth inflow of consistent revenues without doing much effort in the long run.