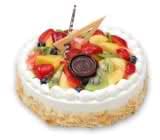 Cake is one of the most important dessert for any special occasion. Whether it's a birthday party, a wedding celebration or an anniversary. Occasions like these without cake is not complete. Cakes play an important role in making the moments sweet in memories for the guests, relatives and friends.
Cakes are often made from flour, butter, milk, sugar, egg, shortening or margarine, water and other flavorings. It is often topped with frosting like butter cream. Making cake before is a complicated procedure. However, you can now make cake simply and easy with this easy cake recipes.
Orange Cake
Harriet Hanley, M.D.
9-inch Tube Pan
1 cup Butter, room temperature
1-1/2 cups Sugar, divided
3 Eggs, separated
2 cups Flour
1 tsp Baking Powder
1 tsp Soda
1 cup Sour Cream
1 Orange Rind, grated
1/2 cup Walnuts or Pecans, chopped
1/4 cup Orange juice
1/3 cup Orange Liqueur
Slivered, Blanched Almonds
Heat oven to 350°. Cream butter and 1 cup sugar until light and fluffy. Beat in egg yolks. Sift dry ingredients together and add alternately with sour cream. Stir in orange rind and chopped nuts. Beat egg whites until stiff but not dry, fold into batter. Bake 40 to 50 minutes. Combine remaining 1/2 cup sugar, orange juice and orange liqueur, spoon over hot cake. Let cool before removing from pan. Decorate with slivered almonds.

Baked Cheese Cake
Sharon Mowery
Press into 9 x 13 pan:
1 cup Graham Cracker Crumbs
4 tbsps Melted Margarine
In bowl, beat together:
three 8 oz. pkgs. Cream Cheese, softened
5 Whole Eggs, 1 at a time
1 cup Sugar
1-1/2 tsps. Vanilla
Press into crumb crust; bake 30 to 35 minutes at 300°. take out of oven and let stand for 10 minutes. Pour topping over cheesecake and bake another 10 minutes.
Topping:
6 tbsps Sugar
1 pint Sour Cream
1-1/2 tsps Vanilla
Cut into squares when cold.

Caramel Frosting
Sue Pare
1/2 cup Butter
1 cup Brown Sugar
1/4 tsp Salt
1/4 cup Milk
2-1/2 cups Powdered Sugar
1/2 tsp Maple flavoring
Melt butter on high. Stir in brown sugar and salt. Cook, uncovered, 1 minute on high, stir in milk. Cook, uncovered, 1-1/2 minutes on high. Stir every 30 seconds. Blend in powdered sugar and maple flavoring. May add 1 tbsp 1/2 and 1/2 if want it thinner.

Pineapple Cake
Theresa Mester
9 x 13 pan
2 cups Sugar
2 cups Flour
2 Eggs
2 Tsp Soda
20 oz crushed Pineapple
Frosting:
8 oz Cream Cheese
2 cups Powder Sugar
1 tsp Vanilla
Milk to spread
Mix ingredients well. Pour into greased pan. Bake at 350° for 35 to 40 minutes. Mix frosting ingredients. Spread on cooled cake.

Lemon Butter Icing
Dora Jurek
Blend 2 Tbsp butter, 2 tbsp milk, 1 tsp lemon rind, 1 Tbsp lemon juice, 1/8 tsp salt. Gradually add 2 to 2 1/2 cup sifted powder sugar. Beat and frost cake.

Butter Frosting
Marilyn Toepp
1 stick softened Butter
1 dash Salt
1 lb Powdered Sugar
1 tsp Vanilla
3 Tbsp Milk
1 Egg
Mix well with mixer-should be somewhat stiff.

Cheesecake
Ruth Turnock
7 x 11 pan
Graham Cracker Crust
1 pound Cream Cheese
1 Cup Sugar
1/4 Tsp. Salt
2 Tbsp. Flour
2 Tbsp. Lemon Juice
1/2 Tsp. Vanilla
2 Eggs
1/2 Cup Milk
Sour Cream
Put graham cracker crust into pan. Preheat oven to 400°. Beat cream cheese until fluffy. Mix sugar, salt and flour; add to cream cheese alternately with remaining ingredients. Pour into pan and turn oven down to 200°. Bake one hour. Leave in oven 1/2 hour to cool. Spread with sour cream. Let cool completely then refrigerate.

Crazy Cake
Mary Sue Weinzetl
9 x 13 pan
2 Cups Sugar
3 Cups Flour
1/3 Cup Cocoa
2 Tsp. Baking Soda
1 Tsp. Salt
2 Tsp. Vanilla
2 Tbsp. Vinegar
3/4 Cup Salad Oil
Frosting
1 Cup Sugar
4 Tbsp. Cornstarch or Flour
1/4 Cup Cocoa
1 pinch Salt
1 Cup Hot Water
1 Tsp. Vanilla
3 Tbsp. Butter
Sift together sugar, flour, cocoa, soda and salt. Make 3 holes in batter and add vanilla, vinegar and oil. Pour 2 cups warm water over all and mix with a fork until lumps are gone. Pour batter into ungreased pan and bake at 350° for 30-35 minutes. Combine sugar, cornstarch, cocoa, salt, hot water and vanilla. Cook until thick. Add butter and spread over cake while frosting is still warm.

Banana Cream Cake
Ruth Turnock
9 x 13 Pan
2/3 Cup Shortening
1-1/2 Cups Sugar
2 Eggs
1 Cup Mashed Bananas
2 Tbsp. Milk
2 Cups Flour
2 Tsp. Baking Powder
1 Tsp. Salt
1 Tsp. Vanilla
1/2 Cup Nuts
Mix well. Pour into greased pan. Bake at 375° for 25 minutes in a 9 x 13 pan. Sprinkle with powdered sugar. Good for picnics.

Fruit Cocktail Cake
Ruth Turnock
1-1/2 Cups Sugar
2 Eggs
2 Cups Fruit Cocktail, with Juice
2 Cups Flour
2 Tsps. Baking Soda
2 Tsps. Baking Powder
Cream sugar and eggs together. Sift flour, soda and baking powder, and add alternately with fruit to creamed mixture. Grease 13 x 9 x 2 inch pan and sprinkle bottom with 1/2 cup brown sugar and 1/2 cup chopped nuts. Add batter and bake 350° until done.
Boil for 2 minutes: 3/4 Cup Brown Sugar, 1 Stick Butter, 1/2 Cup canned Milk. Add: 1/2 Cup chopped Nuts, 1/2 Tsp. Vanilla, Pour over warm cake. Do not bake anymore.
Source: buy-ebooks.com
Photo: ejhola.com
Do you like this business idea? then please consider subscribing to our PINOY BISNES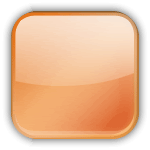 RSS feed. You can also subscribe by email and have new articles sent directly to your inbox. (Once you entered your e-mail address, you need to login to your e-mail account and click the link to confirm your subscription).