An interesting idea is not a guarantee of success on the market. That's why you ought to use various digital marketing strategies to attract new customers.
A good strategy will successfully convert your customers and make your company visible. In this guide, we'll recommend seven marketing strategies that will push your business forward in the digital world.
1. Social Media Marketing
One of the best ways to offer your services and showcase your products is social media platforms like Instagram, Facebook, LinkedIn, Snapchat, and Twitter. Depending on your preference and business type, you can choose one or several channels to advertise, share product-related information and communicate directly with your potential customers.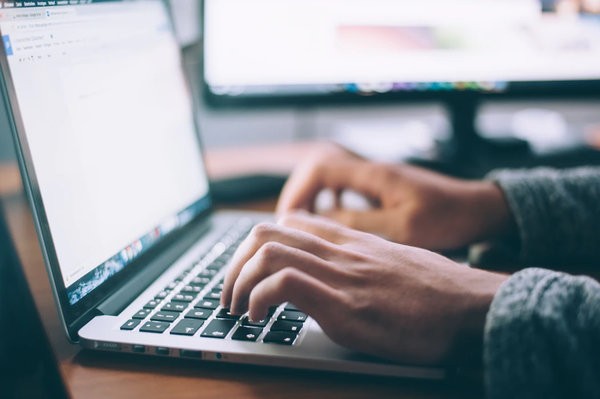 If you're looking for a platform with the most significant number of users, Facebook is the place for you. With more than two billion people, using Facebook Ads will make all the difference in your sales revenue.
2. Create a Newsletter
Emails are a fantastic way to attract more attention, and it's a great addition to any outreach marketing strategy. Make sure you create a system and use all the available resources to make your newsletters interesting for all your future clients.
Once you start growing your community, make sure you find the best automation tools to increase efficiency and continually market your business. Any email marketing platform grants access to analytics tools that help figure out how to customize digital content and get to know your audience better.
3. Write a Blog
Blogging is one of the essential marketing strategies that can boost your sales. However, you have to make sure you're creating quality materials that will give all your future readers some value. The blog is the right tactic that leads back to your site and showcases your services.
Today, instead of building your blog, you can write for platforms like Medium, answer Quora questions, and even use Reddit. Writing on an authority domain can often give you better results and attract a massive audience to your content.
4. Create a Lead Magnet
Lead magnets are a useful tool in any marketing campaign. If you present them with the right audience, they'll have an incredible impact. Once you identify all the problems in your niche, you can offer people the best strategies that will take them to solutions.
You can create materials like eBooks, checklists, video materials, courses, cheat sheets, or anything that might help them resolve issues. Once you offer ready-made solutions, they'll get into your funnel, and that's precisely where you want them.
5. Collaborate with Influencers
If you want to quickly build massive social media visibility, one way to getting there is by working with influencers. Of course, you need to find the right person to represent your brand. What's more, it doesn't have to be someone with millions of followers but a micro-influencer that understands your message and works within your niche.
Sometimes, it's best if you focus on influencers only on one platform. Whether it's Instagram or LinkedIn, as long as you share the same vision, their audience can soon become yours.
6. Use Digital Signage
If you're working in a big team, you'll need specific digital tools for control and playback of all your digital content. Digital signage can help you put your content on display and entice more people to engage with it.
Digital signage comes with three key components, and those are content, software, and digital infrastructure. If you want to push your content through an advanced system, you can find some of the leading software solutions on www.yodeck.com/raspberry-pi/. Since digital signage presents opportunities for the world of business, an increasing number of companies started using it successfully in their digital campaigns.
7. Build Affiliate Program
Affiliate marketing sounds too complicated for many people. Yet, it's a straightforward tool that fuels your business growth while increasing your online visibility. It takes time and persistence to make all the right connections, but it always pays off.
If you slowly start developing an affiliate marketing strategy and start reaching out to influencers that can assist you, it takes a bit of time until it starts working.
Use All the Tools
Growing any business is never easy or simple. Once you have an idea, that's when the real work starts. Whether you're offering products, services, or information, you'll have to discover who's your target demographic and demonstrate what you can do for them.
Most entrepreneurs get so busy working on the business and forget how important it is to market it. That's why it's important to remember that your success heavily depends on the right business idea as well as the marketing that follows it.