When you've got a successful business, it is likely that you are comfortable with the way you function and don't want to change your routine.

But technology keeps changing the way we do business. You might think the plumbing business is exempt from this change because it requires a more traditional approach.
But plumbing business software can revolutionize the way you work, and you can concentrate on what's more important to your business — solving the plumbing problem at hand and making your clients happy.
It might cost a little more, but here's why plumbing business software is a suitable long-term investment for your company:
Real-time tracking
You must have spent a lot of time coordinating with your team members who are out on call. Plumbing business software will ensure that once you've sent a team member for fieldwork, you don't have to keep calling them to know where they are. Plumbing software has a real-time tracking feature that will help you keep track of your team members and understand how far a project is completed. This can help you schedule and manage your projects more efficiently, instead of you having to play tag on long email chains and phone calls with your team. The software's dispatching and scheduling features allow the team members who are on the field to chalk out their time better.

Accessible everywhere
Owning a plumbing business means you're not going to be on your desk 90% of the time. Plumbing software will help you keep track of your team, look at your client accounts, your equipment, and anything else you need from your phone.
This standardized platform can also be accessed by your team, making it easier for everyone to communicate about a particular project.

Tracking Inventory
With the help of plumbing software, you can also have an overview of all the projects you are working for and the inventory needed for them. Whether you are tracking large equipment like portable water jetters for one order and a stock of pipe fittings for another charge, your software can help you manage inventory and understand what inventory you need to buy when you're running low.

Integrated accounting:
The next step in buying inventory and managing client orders is proper accounting. Your plumbing software can be integrated with your accounting software so that you can have uniformity and information about the money spent on your purchase orders, billing information, etc. Having a one-stop-spot for all this information helps you save a lot of your valuable time.

Improved sales and marketing:
One of the other uses of plumbing software is to increase your sales reach. Your team members can effectively create proposals when they're out there in the field, instantly turn them into orders. This reduces the redundancy of paper and pen written proposals that might have errors in them.

Plumbing business software can also help you forecast sales revenue and project timelines so that you can plan your business expansion better.
With the help of plumbing software, you can also use up-sell campaigns by delivering personalized messages to your potential customers, which might lead to revenue streams.

Employee empowerment:
Not only can you track and manage your team better, but just imagine how convenient the software is for your team. There's more ease of communication between the whole team working on a project when they have one central platform that keeps track of what each team member is doing and where they are.

Digital Backups:
You might be scared of losing bills, client receipts, inventory records, whether they're on paper or your computer — but a plumbing software also takes digital backups of everything on the company's cloud, allowing you access from everywhere with an assurance that you'll never lose information that's important to you.

There's a lot of ease of convenience and potential benefits that come with switching to plumbing software, and one of the most significant advantages might be a big increase in revenue streams. You can concentrate on growing your business instead of running around trying to manage things that don't matter.
Author Bio: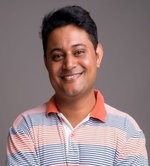 Akhil Rajan is a Customer Success Specialist at Zuper, an intelligent workforce management platform for service-oriented businesses. Working with customers on a daily basis, he has a deep understanding of their needs and pain points and so he is able to contribute to the marketing strategies for Zuper with the content he writes. He writes on topics like how to increase workforce utilization, how to reduce the service turnaround time and increase workforce efficiency, customer adoption, cost reduction strategies, etc – to name a few. He is often found buried in books or playing chess in his free time.