Items need to be constantly shipped from one part of the world to another. While doing so, it is also necessary to make use of purchased shipping supplies to ensure goods are transported easily. It is the duty of the packer to ensure that items shipped should reach their destination intact. If this does not happen, they may have to cough up the incurred late expenses, or if the item is damaged.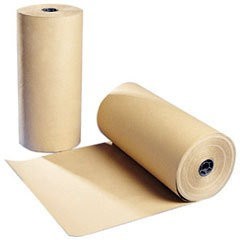 Use of high quality packing materials
Different kinds of packing materials are used by every business and shipping company. For the greatest efficiency, shipping companies tie up with the best wholesale packaging supplier for packing materials, some of which are:
Bubble wraps
Carton sealing tapes
Stop tapes
Masking tapes
Cardboard envelopes
Poly bubble mailers
Bubble pouches
Foam cushion
Blank labels
Only a company which makes use of such suppliers and transport shipments to B2B customers without any kinds of scratches would be popular, especially when several orders are being placed online. The shipping companies must never compromise on the kinds of materials being used. Items such as acrylic trays from customers also have to be protected from damage. It is not a good sign for any company to be constantly receiving product replacement requests from customers. For this reason, heavy duty packaging boxes are best suited for carrying fragile shipments. One can make use of custom mailers and boxes for transported breakable goods like perfumes, electronics, and wine glasses.
Bubble wraps for acrylic trays
Any kind of acrylic materials such as trays can be protected with the help of bubble wraps. Here the bubble wraps behave as the perfect cushions for the acrylics. If here are holes in the acrylics or other similar fragile items being shipped, they can always be filled up using small pieces of crumpled paper or bubble wraps. The first protective layer can be of paper, which can subsequently be covered up using a bubble wrap. To keep the paper in place, another shipping item known as stop tape would be necessary. Industry professionals can feel happy with bubble wraps made of biodegradable, eco friendly materials.
Correct labels for boxes
The best way to prevent untoward accidents is to label the boxes carrying breakable materials as FRAGILE, which act as warnings for the handlers. This will prevent them from dumping such boxes, thereby minimizing the chances of breakage. Quite often, one may also see 'Handle with Care' written on the boxes.
Securing goods with warehousing materials
The tools chosen for the warehouse depend on what a company may require. When all kinds of tools for such purposes are available, it becomes easier to select among them. Items such as ropes, tarp snubbers, tarps, and twines are utilized. If hand strapping seems to be inadequate, one can take help from an automatic strapping machine. In case strapping is required on the field, strapping carts may also be purchased.
Materials used to make packaging boxes
Packaging boxes are commonly used to store shipments. These boxes can be purchased from any packaging supplier. The boxes would be made of materials such as:
Paper
Low density polyethylene (flexible plastic)
High density polyethylene (rigid and hard plastics)
Fiberboard
Shipping at low costs
For a shipment company, it is natural to get in touch with suppliers who can provide various packing materials at reasonable costs. Only if this happens will it be possible to transport large shipments. With upcoming bulk orders to keep in mind, it will make sense to strike a win-win deal here. Since bulk shipments are being sent, one can always ask for wholesale quotes.
Years of experience
Several years of experience in manufacturing and providing packing materials for different businesses is also equally important. Such companies understand exactly what kinds of materials are needed for a specific business. Thereby, one would have to spend lesser time in trying to explain requirements to them. In addition, they may even be able to customize the packaging materials for a particular business.
Friendly and reliable customer service
Companies must not have to spend several hours while trying to place orders for packaging materials with suppliers. The customer service department must be efficient enough to make the shipment move without unnecessary delays. Customer satisfaction is important in every sphere of business, and a packaging supplier is certainly no exception.
Easily usable websites
A very high percentage of deals with respect to warehouse supplies are being carried out online. Therefore, it is necessary for the supplier's website to be user friendly and load quickly. Various details about supply of materials must be outlined clearly. The lesser the ambiguity, the more will the chances of customers placing warehouse material orders.
The type and quality of packing material makes a difference to the perception of the actual shipment. Keep this in mind before sending any shipment.