For every company, the packaging represents a connection between the brand and the customer. A well-executed and well-packed product has a higher potential of attracting customer's attention than those which are packed randomly. Despite the innumerable advantages that decent packaging offers to a business, it's still the most underused marketing tactic. However, it's time to make use of the packaging elements and help the brand to stand out among the competition. The packaging is about storytelling. It's not about just wrapping the products randomly in a brown box and leaving it. This can be used as a powerful marketing tool, especially for small businesses. A thoughtfully packaged product will be an opportunity to stand tall in front of the buyers.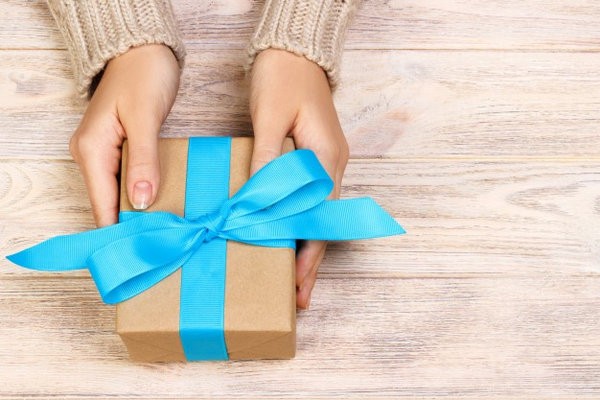 Speaking of the packaging elements, the tissue paper can be used for a variety of purposes, starting from gift wrapping the products or using it as packing filler. Not only does it add a classy feel to the product, but also it's a great way to grab the eyeballs of targeted customers. Moreover, tissues are the most versatile form of packaging elements that are available. Fortunately, the manufacturers are offering brands to make use of the custom tissue papers in order to make a powerful impact. It's one of the best investments one can make to make the packaging look more than just attractive. One tidy sheet can be used as a branding tool for any company irrespective of its size and scale. Let's take a look at the ways a customer tissue paper can help to increase the product's value.
1. Builds Brand Recognition
For any product to be successful, it's important to build a powerful branding at first. The customers need to be assured that they're buying the right products from the ideal company and there will be no chances that the company will take advantage. Trying to sell a product without instilling a sense of faith into the customers will be the same as building a castle in the air. This is the reason why the product's packaging is crucial to building brand identity. Every business requires a unique brand identity and quality products as well to be successful. These two go hand in hand when it comes to leading the business towards success. Without taking the ideal steps to build brand recognition, there will be higher chances for the product to be unsuccessful. It's because there is already fierce competition going all over the world and standing out is a daunting task. But this can be overcome in the simplest manner by buying custom tissue paper online. Brands can embed their own logo, choose a suitable color, and create long-lasting brand recognition. It's a great way to lead the products towards success especially in this highly saturated market.
2. Boosts Customer Experience
Every brand drafts a plan to improve the customer experience. Without having reliable customer service, brands can't justify premium pricing. Traditionally every high-end brand makes use of a calculated strategy to boost its customer service. When someone unboxes a beautifully packaged product, it leaves a positive impression on the customer. It's because everyone wants to have a stellar experience when they buy products from a brand. And businesses can take great advantages of packaging in terms of enhancing customer's experience. So, wrapping the products in custom tissue papers speaks volumes about the brand's core ethics. This relates that the brand values its customers. This is the reason why a lot of major brands tell their customers about their significance with the help of custom tissue papers. When people have a stellar experience, they become more enthused to buy the products even in the future too.
3. Amplifies the Marketing Strategies
Well, it's not unknown to anyone that in today's world major brands leverage influencer strategies to build customer engagement. When people unbox their package and find it thoughtful, then most of them share it on their social media profiles. It means, if a brand uses a lovely custom tissue paper for a product's packaging and a customer posts the picture on social media, there are chances for others to view it. So, brands can reach out to more people with genuine referrals from these customers. Therefore, customer tissue papers are the smartest way to create a buzz around the product and build customer engagement. It also protects the inside products besides making it look sleek and beautiful.
4. Great Way to Convey the Brand's Message
Well, the packaging is all about storytelling. The way a brand utilizes the packaging materials tells how they care for their customers. Custom tissue paper is a great way to convey the message to the customers to make them feel great when they buy something. After all, emotions and lifestyle is the most effective way to make a strong bond between a customer and a brand.