Company events are an excellent way to increase your brand awareness. However, managing these events usually comes with a lot of pressure to get everything right. According to Career Cast, event coordinators are some of the most stressed people in business; they have a stress score of 195.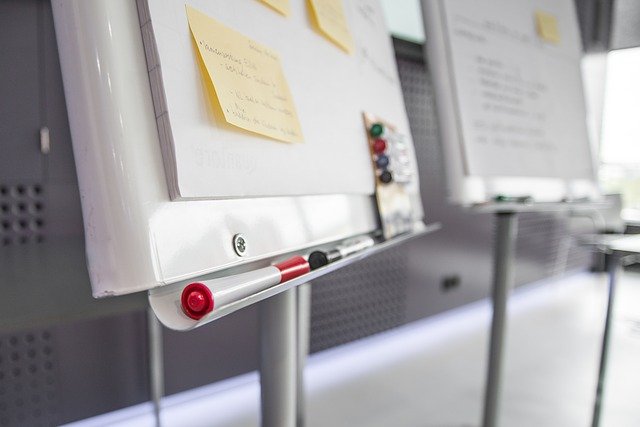 Although many companies go through the same problem, there are those that hold excellent events. Keep reading to understand what these companies do to improve your own events.
Plan carefully
Planning is an important part of organizing company events. You cannot improve your company events without proper planning. The first stage in planning involves setting objectives. You need to know what you wish to achieve with your events and what you need to do to achieve these goals. These goals inform the work your team should focus on as well as the overall outlook and tone of the event.
Secondly, you need to look for the right personnel for the job, which includes hiring event management services and content presenters. The success of your events relies on getting the most competent people to realize your event objectives.
Third, get a well-researched estimate of how much your event might cost and where you will source the funds. A good place to start is looking for temporary investors, such as event sponsors to cover a part of the expenditure.
Finally, plan on a working marketing strategy for your event. The success of your event depends on the number of attendees you attract. Therefore, it would help if you looked for a quality marketing strategy. You can either use print media, such as fliers that can be handed out widely or advertise in the dailies. You can also work with influencers to utilize social media to put the word out effectively.
Focus on design
Aesthetics matter whether you are having a virtual or a physical event. Therefore, the role of event décor is to provide the attendees with an interactive and memorable experience. Designing your event's venue properly is a good way to create a remarkable sense of place that your attendees might appreciate.
The design of your event should be consistent with your company's brand. This can be expressed in the selection of color and lighting. You can even consider having special effects, such as popping confetti when you have a product launch event. Another good idea is to personalize the stationery and takeaways you offer your attendees.
Proper event visualization shows your attendees that you care about them and that your company is serious about quality. It also makes your event fun while providing room for the attendees to express themselves.
Try event automation
Technology plays a considerable role in how business events are conducted nowadays by reducing preparation time and expenses. Event automation involves digitizing formerly manual elements of event management, such as content preparation, data management, and event marketing.
The first important aspect of event automation is attendee management. The developments in attendee management software have made registration simple, something that can encourage people to attend your event. With this software, you can effectively manage your attendees' data by tracking registrations and grouping attendees according to their needs to encourage participation. Automation of the event management system further allows you to edit and update information in a timely fashion whenever the need arises. You can also send personalized emails and messages to your attendees.
Secondly, event automation simplifies speaker and session management by providing an avenue where your speakers can access, write or modify content. They can also share it with everyone from wherever they are. Since this management system automatically sends reminders to everyone, meeting timelines should be manageable.
Additionally, event automation makes data collection and analysis easy, thanks to data analysis tools. The data you collect makes you aware of the popularity of your content, attendance, quality of speakers, and attendee reviews and feedback. You can also benefit from analyzing the progress of your marketing campaigns from measurable data.
So, if you have been looking for ways to improve your company's events, these tips could be all you need. Careful planning, focus on design, and event automation can go a long way towards improving your events to boost your company's image.