When you start a small business, it will be up to you to oversee every aspect of its operation. This includes managing the business' growth and marketing even though your available time may be limited. Fortunately, there are plenty of resources available to make your marketing efforts easier and more effective. Here are a few ideas to help you develop a strategy for marketing your business efficiently and cost-effectively.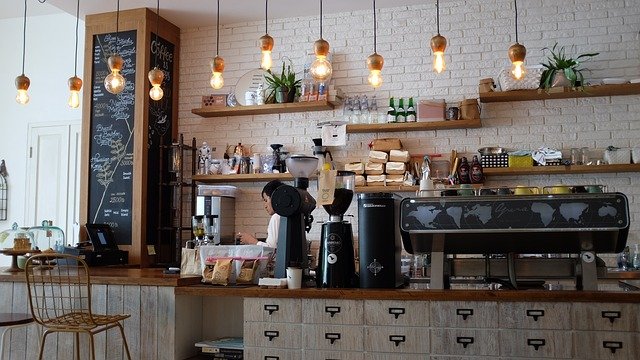 Improve Customer Service
Your first step in growing your business is to ensure your customers have a positive experience as they interact with your business. From the customer perspective, each employee with whom they interact is the face of your business. You should make every effort to ensure your employees understand how the public perceives them, and you should offer incentives to encourage your employees to pursue more positive interactions with your customers. You can also create an email questionnaire that asks customers to rate and review their experience with your business. This will help you learn what your employees are doing right and how they can improve.
Reach Out to Past Customers
Gaining new customers isn't going to help your business grow if you're also losing your past customers. As soon as someone buys a product from your business, you should already be looking for ways to get them to return. As they check out, ask for their email address, and notify them that you will use it to sign them up for your monthly newsletter. This is a great way to stay in touch with your customers so they won't forget about your business. You can also send them text messages notifying them of sales or new products. If this still doesn't encourage repeat visits, try offering your past customer's loyalty gifts. Once they show up for their gift or a one-time discount, they may feel obligated to buy something.
Maintain an Active Online Presence
The internet provides plenty of resources for small business owners who want to grow their businesses consistently. For instance, you can find a free or premium marketing toolkit that will provide you with multiple resources to help you promote your products. You should also use social media to establish a positive brand image for your business. By making unique and engaging posts, you'll attract more consumers and grow a following. Your followers will be more engaged with your brand if you also interact with them. Reply to their comments, share posts in which they tag your account, and like the comments or posts, they make in response to you. These actions will help you keep your existing followers loyal as new users feel compelled to subscribe to your pages.
Produce New Content Regularly
Your business website should feature a blog, and you should write new posts for your blog consistently. It's up to you to determine how frequently you write in your blog, but you should publish your blog posts on a consistent schedule. If you always publish on Tuesdays and Thursdays, be sure that's when all of your posts a published. You should also know how to use keyword phrases, image meta descriptions, and other SEO tools to help you rank your blog posts higher in search results. Your blog is a tool that will help you to organically increase traffic to your website.
Get Involved With Your Community
You can also gain more growth for your business by getting involved in community events, such as conventions, fundraisers, and fairs. In particular, getting your business involved with charitable organizations will benefit you in multiple ways. It will show the people in your community that you care about causes that don't involve your business' profitability. Additionally, you'll raise employee morale by giving them positive goals to work towards. Getting involved with your community will also give you opportunities for networking with other small business owners in your area. There are many more ways that community involvement will help you grow your business, and you can experience them all as soon as you start getting involved in causes that are important to you.
By using these suggestions to create a marketing strategy, you'll save yourself from wasting time on useless endeavors. You can develop a trial and error process to see which ideas work best for your business. This will help you refine your strategy over time, allowing you to create a system that will work for your business as you hand the marketing tasks over to an employee.