Change is the only constant in life, and if we don't keep up with it, we will definitely fall behind. In this modern era, and especially in the new COVID-19 world, businesses are creating their presence in the digital world. Shopping online became much easier and more accessible by the day, and no matter what kind of business you're running, it can be done on the internet. If you've been thinking about moving your business online, then continue reading as we will give you tips on how to do it efficiently.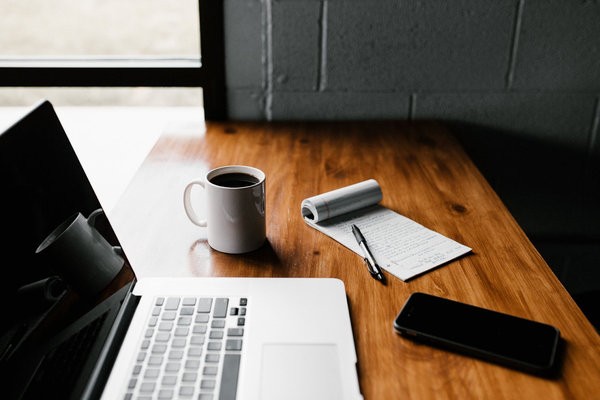 Set Up Secure Payments
If you're running a business online, then obviously you'll get paid online. As a result, you should set up easy and trusted ways for your clients to pay. Personal information theft nowadays has become a concern for everyone, especially with bank account information. By offering trusted payment options, you'll eliminate that concern, and fortunately enough, it's not difficult to do so. Most domain hosting platforms offer the option to incorporate different payment options, which is better in the long run as customers pay using different means.
To ensure that customers will return for your product or service, don't add hidden costs to the payment, because the customers will only end up feeling betrayed. Make everything clear and show what added cost they will have to pay, as transparency establishes trust and loyalty with your customers.
Build a Website
The first step to building a website is to find a domain name exactly the same as your business name(or an abbreviation of it). You should find a domain hosting platform and search for the name you want. It's highly recommended to end with ".com" as it's the most powerful extension for search engines. This will cost you around 15$ per year, which is fairly affordable, and according to Hostgator review, you can find different bundles that would suit your needs. You can hire a web developer or an agency to create your website or update an existing one, and if you're tech-savvy, you can follow a tutorial or a guideline to build one by yourself.
A website is your image, so you must make sure there are no spelling errors, grammar mistakes, typos, or incorrect or misleading information on it. The website must look elegant yet simple and easy to use, so users of your website don't get frustrated while browsing through it. The description of your products or services must be clear and simplified because a complicated website might intimidate its users.
Social Media Presence
Everyone is on their smartphones or laptops scrolling through Facebook, Instagram, and other social media platforms. Make the best use of them to your advantage to reach people instead of waiting for them to come to you. Do your research on which platform is suitable for your business and learn how to use it effectively. Regular Facebook posts paid ads, public figures endorsement or blog posts can attract traffic to your social media channels and website.
Don't forget to create posts with attractive text and visuals, as plain posts are usually overlooked. Finally, encourage your customers to leave a review of your product or service and share their experience, as this motivates other potential customers to purchase what you have to offer.
Keep in mind that you need to have a returns and refunds policy because it shows the customer that you care about their experience. This builds trust with your customers as you assert your commitment to them and your products. You should plan this policy beforehand instead of reacting to problems that may arise, and always put the returns and refunds button or page in an accessible part of your website or page.
Use SEO to Your Advantage
SEO stands for Search Engine Optimization and simply put, it's the rank your business will get when anyone searches for a keyword on Google that is related to your line of business. This means free traffic for your website or social media page, and if you're up the list, expect a huge flow of traffic. There are some free or affordable programs and methods that can help your business presence on the internet. This process usually takes some time to have an effect. However, in some lucky cases, your business will flourish overnight, so be ready for high demand.
Moving your business online allows you to reach more customers, and it has become essential for every business model. You can get ahead of competitors by being online or risk falling behind if you hesitate to take that step. Instead of operating locally, you can now reach customers on different continents and expand your business and the range of your products or services. Online video meetings allowed services to be applied on the internet, so be sure that whatever line of business you're doing can be moved online. All you need to do now is to follow those tips and get started.