We live in a time when new beauty treatments are arising at a rapid rate. They all come from the customers and their needs as well as desires. Their purpose is to enhance our natural beauty and to offer us some simple procedures that will drastically reduce our daily beauty regimen. These procedures are absolutely necessary as they help us save precious time on a daily basis and many women favor them, for good reasons. So, the demand is huge and there is a place for new beauty businesses, in the whole world. However, there are some things you need to consider if you want to be successful at doing your job and giving women more self-confidence with various beauty procedures.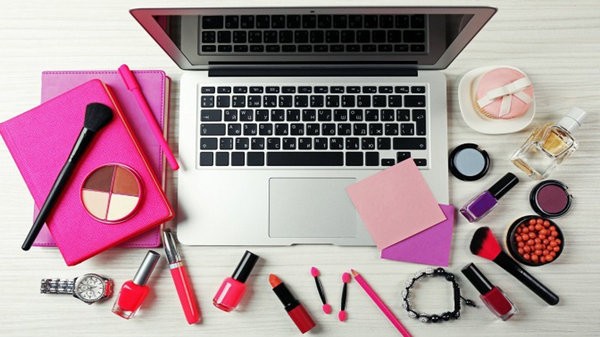 1. Start with a business plan
Starting any business without a business plan is simply not a good idea. A well-designed business plan is a base for your business, it is your way to success. It is there to guide you through the process. A business plan includes details such as your assets, plans, goals, means to these goals, ways of promotion and so on. Moreover, it contains information about space, rent, products, equipment and furnishings. It also helps you in organizing your budget and managing your funds and it helps you keep track of expenses such as your employees' salaries, bills and different promotions. These are all key things.
2. Never stop learning
This means that you need to get professional training from time to time. This training exists to make you competent in performing a hot new skill. For example, if you want to introduce the highly popular microblading technique in your beauty salon that is based in Sydney, you should search for microblading training in Sydney and acquire the skill that will attract more clients to your salon. You can do the same for many other procedures such as lash lift and maderotherapy. It's key to know the market and your customer needs because, in that way, you can educate yourself for something that people demand.
3. Be up to date with the latest trends
When working in such a competitive business as the beauty business, it's important to always be up to date and to bring in the newest and hottest trends and procedures. This is crucial, as by being up to date, you'll be able to eliminate the competition by being the first in your area to introduce these new things. It will surely get you more interested customers.
4. Promote your business
It feels like a business today without promotion on social networking sites doesn't exist. And it must be true, as it's impossible to reach success without being present online. We live in such an era and we must follow its rules. It is possible to run this kind of marketing campaign by yourself if you have some spare time, but it is also possible to hire a professional to do it. Sometimes it's even better to leave it to people who know what they're doing. However, this is not the only form of promotion. There are also some more traditional ways. Maybe the best and most effective thing would be to combine these strategies to some extent.
5. Choose your staff carefully
Your staff is the face and voice of your business – remember that. Choose them wisely and carefully. You need people who are polite, friendly, responsible, creative, punctual and who love their work. It is quite hard finding devoted people so when you do find them, treat them well and pay them generously. They are an equal part of your business as the quality of services is.
6. Create a relaxed atmosphere in your salon
Your salon has to be tidy, clean and spotless at all times. It should be designed in a way that will help people relax and feel at home. The overall color scheme should be pleasant for the eyes, there should be some fresh flowers on the tables and scented candles. The furniture should be comfortable and stylish.
Creating and running a successful beauty business is hard work. You need to invest a lot of time, effort, good business ideas and money and to be persistent and consistent, never to give up as well as to constantly work on improving yourself and your skills.
Author Bio
Maggie Holmes is a passionate blog writer who is extremely keen on writing about fashion, lifestyle, pets and technology. Her exclusive hobby is to surf the net to find amazing articles that can inspire her with some fresh ideas for article writing. She loathes being a common person who wastes her time. Follow her on Twitter.