Having a business of your own is what most of us dream about, and there is nothing better in this world than being your boss. It may sound tempting and easy, but in reality, it isn't. Entrepreneurs around the world struggle to establish a steady business.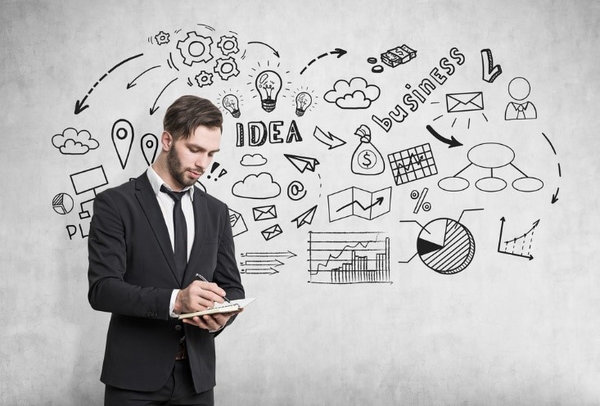 Stats and Figures
Thinking of a new startup idea is easy; the hard part is to think of an idea that will be marketable. You need to have your research and facts right before jumping into the execution phase. Let's have a look at a few stats to know more about startups:
45% of startups have to shut down as a result of a lack of capital or profitability.
42% of startups cannot survive because of minimum market demand.
As per Harvard Business Review, you cannot run a successful startup only with experience; you also need to have a drive and passion towards entrepreneurship as well as a strategic vision when it comes to starting a business of your own.
How to Run a Startup Successfully
Many believe that a lot of capital is required to start a business of your own; however, the truth is, you can start a successful business at minimal cost if you are giving the right solution to the audience and minimizing the gap between producer and consumer.
The most important aspects to look at when thinking of starting a new startup are:
Experiences
Skills
Knowledge
Resources
Having a clear strategy covering the critical elements written above can help you start a business of your own that can strive in a longer run. For your inspiration, here are 6 business ideas that require minimal startup costs:
Ideas #1: Social Media Consultant
The modern era is all about digital marketing, and every small and large business is now on social media. Therefore, starting a social media consultation startup can be a good as well as a lucrative idea.
Social media consultancy is in demand by businesses in every field and area of the world. As a social media consultant, you can help small businesses by planning their social media strategy:
Developing the best tactics to manage several platforms
Creating engaging content
Creating post schedules according to peak timings of usage
Increasing followers, engagement, and brand visibility
The best part? You don't need a lot of capital to start your social media management consultancy. A desk, a laptop, a network connection, and you are all set!
Idea #2: Online Teaching
The year 2020 has taught us a new way to live our lives. Due to the sudden Coronavirus outbreak around the globe, the outside interaction has been minimized in most parts of the world. Hence, teaching online is gaining popularity amongst masses.
People are now getting warm to the idea of taking classes online, and parents are less hesitant towards homeschooling and online education. As a startup idea, you can start online teaching services where you can offer services to different sets of students.
Several apps can be used for video lecturing and updating the course material online for the students. You can start simply with Skype or Zoom sessions. Most social media apps have now added video calling features, and they are absolutely free to use.
Idea #3: Content Creation for Online Platforms
In today's world, businesses need to post content regularly to maintain a robust online presence. Therefore, companies are looking for creative individuals that can help their visuals set them apart. If you have got the skills, you can start a content creation business with minimum cost.
The aspects covered in content creations are but not limited to:
Writing
Videography
Photography
Graphic designing
Editing
There are several other content creation options as well, including Instagram videos, YouTube clips, Tik Tok videos, and much more. You can gradually expand your client base as you start getting into the business. This business idea would require you to have skilled professionals and very minimal initial cost.
Idea #4: Personal Trainer
If you're passionate about fitness and have the required knowledge that is needed for personal health training, then you can start a business of personal training. This low-cost business option can help you get individual clients for whom you can give meal plans and exercise routines.
As a personal trainer, you can offer the following services:
Customized meal plans
Workout videos
Workout facilities with the latest equipment
Educational tips
Specific guidance in case of a health problem
Nutritional advise
You don't need a lot of costs to start a personal training business; however, you must be aware of the latest trends in nutrition and exercise. You can also consider online coaching using apps like Skype, FaceTime, Zoom, or Facebook Live.
Idea #5: In-Home Services
You can also start a business of providing services for the home, including cleaning, cooking, and repairing. These services are commonly needed every day, and people look out for trustworthy and reliable services.
According to Carpet Cleaning London, a cleaning service based in the UK, people are comfortable getting their houses cleaned through online services as it is free of hassle and completely reliable. Starting a cleaning service would require you a trained staff and well-managed logistics and can be kick-started at a low cost.
Idea #6: Event Planning
Another low-cost startup idea is to start event planning services. If you have the right skillset and organizational skills, you can start and event management services. From corporate events to normal life leisure events, you can get into any of the fields, depending on your resources.
This can also be managed with a remote team that is well connected. Event planning requires several soft skills, including good communication and collaboration skills, along with PR. If you have the right team which can get things done, then you can get a good start. What is more, you don't need to invest a lot of money since you can take deposits from clients before the event to cover the cost.
Final Thoughts
These are some of the ideas which can be started at a minimal cost and can help you expand your business gradually. Usually, for a small business, it takes around 5-6 months to expand their team. You can hire new resources based on the clients you get. However, before starting any startup, make sure that you have the required knowledge of the said field, and you are making a well aware decision after having hands-on experience in the respective domain.
Author Bio:
Shaheryar provides ghostwriting and copywriting services. His educational background in the technical field and business studies helps him in tackling topics ranging from career and business productivity to web development and digital marketing. He occasionally writes articles for Carpet Cleaning London.