All beauty-industry professionals dream of opening a salon. In case you are one of them, you should start gathering capital. Once you have the capital, you will know that you are halfway there. Nevertheless, like any other industry, opening a business of your own poses few challenges. There are some responsibilities which have to be taken care of. If you are considering opening a beauty salon, here are a few things that you should do.
Know Your Business Plan
The most important aspect of any business is the plan. It is crucial for keeping you on track when you take measures to launch and market the salon. Each and every aspect needs to be stated in the plan. Your plan needs to include not only the funds you will use but also the way you are going to proceed with it. You can take the help of business plan templates in order to get an idea about how the plan needs to look like. Make sure that you include ways you are going used for solving problems.
Figure Out about Funding
When you plan on opening a business, you will have figure out the fund source. There is an option to get a conventional bank loan. You can also team up with the investors. Other than this, you can also decide on working an investor. Prior to embarking on the venture, you should have a clear idea about the money that you are going to need.
Find a Mentor
Sure, you might know everything about beauty makeups, hairstyle, wig glues, hair color, microblading (#Check out the #1 Microblading in NYC by Mish), etc. However, since you are new to the business, you need someone with a rich experience who will be able to guide you. It is better to get a mentor from the same industry. If you run into any kind of trouble, you can talk to them to troubleshoot it.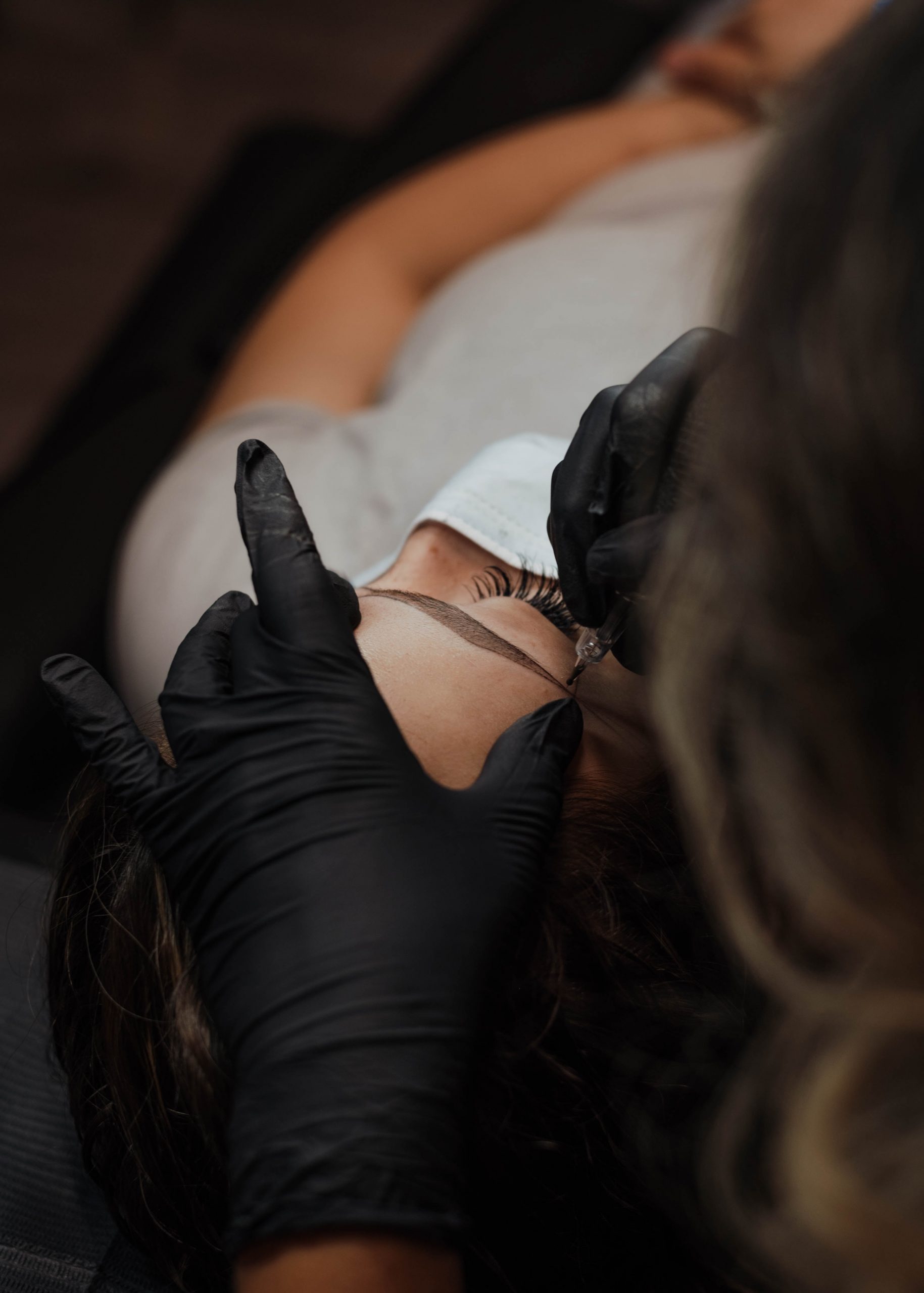 Get an Account
With an account, you will be able to maintain the fund which has been allotted to your project. You need to hire a qualified account for tracking the expenses and revenues. Also, if you have an account, he is going to help you out when it comes to paying the taxes. This is necessary if you have to avoid any kind of legal problems.
Decide on a Location
Location of the beauty salon is of prime importance. People like to visit a place which has all the required facilities like easy access from main road or car parking. Choose a place with good traffic. Also, the location needs to be visible. What is more important is that the salon needs to be in a place where your target customers live. Better be fussy while choosing the location.
Get a Professional Logo
A majority of the startups tend to neglect the importance of a logo design. When created professionally, a logo can serve as an efficacious marketing tool. This is because the logo is going to be printed on brochures, business cards, websites, stationery, leaflets, and many other marketing materials. The logo can draw the attention of the customers and tell them about your brand message. Hence, visit a crowd-sourcing site to get the logo customized for the salon.
Research the Demographics
If you start a salon business in haste without doing proper research on the customer and the market, it might get risky. You will not know about different aspects of the business and lose track of the direction. Hence, it is better to get the details about the market like the competitors and the services that they are providing, also, research on target customers and educational and economic backgrounds.
Design the Salon
Customers are going to visit your salon to get a beauty make over, haircut or a facial in an amicable environment. The primary aspect of running a salon is decorating the walls and getting the right furniture. You need to ensure that the design caters to the taste of the clientele. It is important to make customers comfortable. For instance, if your salon draws more young customers, better to opt for a sophisticated and modern look for the salon.
Pay Attention to Customer Service
When you start with the salon business, one of the primary mistakes that you make is not paying any attention to the importance of customer service. The primary aim of customer service is to give the customers an experience that they are never going to forget so that they visit your salon once again. You need to ensure that they return to your salon.
Keep a Budget for Marketing
No business is capable of surviving a difficult marketing environment without having a budget set for it.  The salon you open is going to be direct competition for several old and new businesses in your niche. The aim of marketing is to develop better visibility of the services that you offer among the target customers and in the market. Hence, one of the key aspects is to set aside a budget for marketing. This money can be used to launch a campaign ad on television, local newspapers, billboards, and also to distribute promotional products.
Hire the Right Staff Members
You need to hire the members of the salon on the basis of some parameters. The employees you hire should be attractive and presentable. They should have a pleasant personality. The staff you hire should be willing enough to help out the customers. You have to be careful while hiring.
Use Social Media
You can take the help of social media for promoting your business. The most prospective clients are available on social media channels like Facebook and Twitter. When you are done with the market research, you will come to know the social media channels followed by your users. Ensure that the business is visible to your customers on these channels. You have to post content on a regular basis on these platforms. It should engage them with the business.
Whatever you do, you should know that you will have to devote a lot of time for growing your business.