Most of the successful brands depend on top digital marketing companies in London to come up with creative strategies for their digital marketing needs. These agencies take a huge weight off the shoulders of business owners and managers since they handle a key part of business growth. This means that the business can focus on closing deals and managing operations.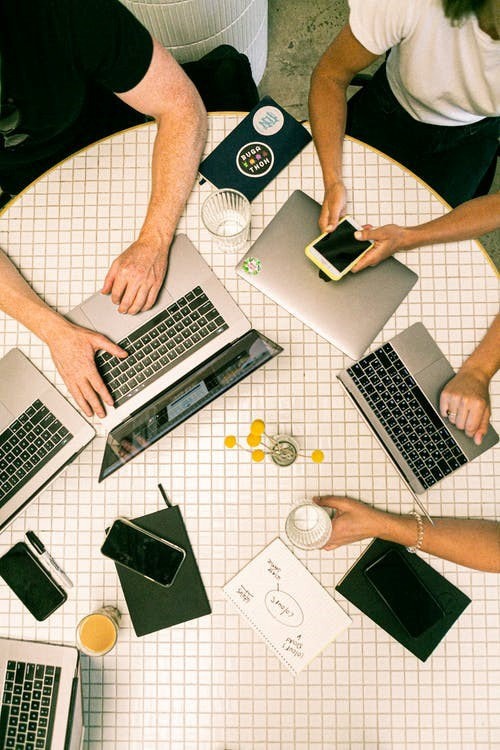 When you think of the cost of a bad hire, realize that it is much cheaper to hire the top digital marketing companies in London to handle the digital aspect of your marketing. But what exactly do these agencies do? If that is a question you have been asking, here are the key services they provide.
SEO
Many people trust Google to give them answers to different questions and they also search for reliable brands using Google. In fact, in 2019 Google accounted for 75% of search traffic. This makes it important that a company leverages SEO to get discovered as often as possible by people searching online.
It takes expert knowledge and experience to handle SEO, there is a host of activities that need to be implemented, and that takes up a lot of time. Digital agencies have all the resources to effectively provide SEO services to businesses.
Carry out Research for Data-Driven Campaigns
Businesses today need to make decisions based on the figures. For example, to put more emphasis on SEO, statistics like "72% of internet users depend on Google to find solutions" can reassure decision-makers that ranging on Google is important and worth the investment. Digital companies can carry out different types of research which include perception of the target audience, customer experience, as well as performance analysis.
Advertising
There is a lot of work involved in coming up with adverts. Many businesses may not have the time to take care of all that is involved so they turn to digital marketing companies. These companies know which medium would be best for a particular segment, they understand how certain colors, words, or even sounds affect emotion and they know the right time to target a particular audience. This makes agencies best suited to deal with advertising for a brand. They will come up with an entire campaign, work on it from beginning to end, and even provide an evaluation of its performance. The top digital agencies usually guarantee results.
Web Design
It takes more than a few pictures of the business and accompanying text to create an effective web presence. Stunning websites need to be carefully designed by experts with professional images, well-crafted text, and the right use of color and positioning to wow, entice, direct and convert visitors to the site. Digital agencies will have teams working to come up with the best design for a client. The top brands depend on the expertise of top agencies to design their websites.
E-mail Marketing
Contrary to talk that email is dead, email marketing still provides more return on investment than new social channels that are used for marketing. There are more people with email addresses than there are social media users. There is also an easier one on one interaction when you use email to market. It however requires well thought out strategies to draw the attention of email users and to get them interested in a brand. That is the task that agencies take on and they provide impressive results.
Content Marketing
When brands attempt to handle content marketing on their own, they usually just end up with a lot of blog articles and metrics, but not so much to show for it. Agencies on the other hand will have a different approach to content marketing which guarantees results. Content should be able to translate into sales with time. Agencies will combine content writing, infographics, social media posting, and SEO to ensure results. They also depend on data-driven strategies so the analysis is a constant activity that they undertake.
Fuel Conversions
All the efforts of digital agencies are geared toward conversions. Every activity is intended to help you convert more customers using your website and other digital means. This means they are constantly collecting information that will help to market your business. This could be carrying out tests on colors and how they affect conversion, trying out different positioning of calls to action as well as exploring new avenues like PPC, mobile marketing and social media to increase the conversion rate. They will provide clients with an analysis that shows the conversion path and which strategies are working best.
Take-Home
The top digital agencies are a one-stop solution to all digital marketing challenges. Some may offer targeted services, while others offer the whole range of services. In most cases, they will tailor services to suit a client's needs. Guaranteeing return on investment is a common feature of the best service providers. They listen to the client, understand where they are and where they want to be, and then design strategies to get to that point.