Digital marketing is evolving rapidly. Marketers keep coming up with new and exciting ideas year after year, so you need to be careful not to miss out on valuable business opportunities.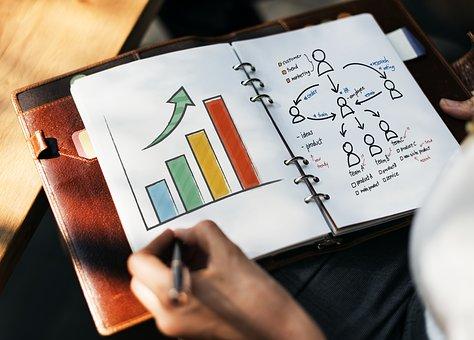 However, it's not easy to distinguish between highly productive marketing trends and features that just seem great but fail to deliver. There are dozens of alternative models out there, but it's highly unlikely that you can spare enough time to test each one individually.
We decided to give you a hand and cut the long story short, so keep reading to learn eight modern marketing strategies you need to try today.
1. Google My Business
Location-based optimization is not a big novelty, but a surprisingly big percentage of organizations still don't use this precious marketing tool. Location targeting is a particularly notable tactic for companies with physical branches that are trying to attract more visitors from the neighborhood.
What you need to do is create a free account on Google My Business. Adding the basic information about your store (address, opening/closing hours, phone number, etc.) will help people who conduct "near me" searches to find you quickly and visit your shop instead of someone else's.
2. Take Advantage of Q/A Websites
Q/A platforms such as Quora are getting increasingly popular. These websites serve as valuable sources of information for users who want to learn more about any given topic. But it's there for you as a marketer?
Well, you can take advantage of Q/A sites to establish yourself as the key opinion leader in your niche. Answering questions related to your field of work should not be difficult, while it gives you a plethora of backlinking opportunities.
3. Exploit New Technologies
New technologies like Augmented Reality (AR) are already widespread and affordable, so you might as well make use of it to boost your marketing campaigns. IKEA gives us a great example here: they created an AR-based app to improve customer experience. IKEA Place makes furnishing easier because it allows consumers to test products before purchasing. Although it looks like a huge project, it is actually not that difficult to implement the idea and win over new clients with an innovative campaign.
4. Voice Search Optimization
Do you know that almost 60% of consumers used voice search to find local business information in the last 12 months? It's a big trend that forces brands to optimize for voice searches. What can you do to make the content optimized for voice-based inquiries? Here are just a few suggestions:
Answer frequently asked questions briefly and directly
Use longtail keywords
Keep it simple and brief
Use the language of your customers
5. Micro-Influencer Marketing
Influencer marketing is extremely powerful, but people don't trust celebrity endorsers as much as they used to. Today, consumers tend to believe opinion makers with fewer followers. Micro-influencers are thought leaders with up to 30 thousand loyal fans and they are able to engage the audience much easier than celebrities. If you can find a micro-influencer who suits your style and vision, don't hesitate to offer him/her cooperation because it will grant you exposure to the brand new audience group.
6. Omnichannel communication
The days of poorly orchestrated marketing communication are long gone. The year is 2019 and you need to ensure omnichannel interaction in order to retain customers. A lot of consumers use multiple devices to communicate with brands, so it's necessary to ensure the same sort of experience across all apps, devices, and platforms. That way, you will unify marketing activities, reach the highest level of consistency, and improve customer experience.
7. Blogging
Blogging has always been a crucial marketing strategy, but it is far away from becoming obsolete. On the contrary, the trend is to keep writing even more posts while taking care of content quality. It's not enough to create simple articles – posts need to be longer, well-crafted, interesting, and data-driven.
Besides that, you should add multimedia files to make the blog more entertaining. Features like GIFs, images, and infographics support your claims and allow readers to take a break from plain text.
If you are not really sure how to write top-notch articles, we recommend you to consult with professional content creators at dissertation writing service or quality custom essays. They can give you valuable content ideas, give styling suggestions, or even write posts on your behalf.
8. Chatbot technology
Consumers demand continuous interaction and want brands to be available 24/7. It seemed impossible only a few years ago, but it all changed since the introduction of chatbot technology. This service enables brands to be there whenever customers need them, which is why you need to consider adding it to your portfolio.
Conclusion
Keeping track of all changes in the field of digital marketing is everything but easy. Brands design fresh marketing models and add new layers to the existing features day after day, so you have to invest quite some time into identifying the best trends.
In this post, we discussed 10 modern marketing strategies you should try as soon as possible. We hope you will test each tactic and leave a comment if you have any additional suggestions to share with us!
Eugene Eaton is a british blogger for bestessays.com.au  , who is into stand-up comedy. His favorite comedians are Louis CK and George Carlin. A good morning laugh is what keeps Eugene upbeat and motivated through the harsh day.